Wait, it`s December?
OK - so I must start every newspost with "Please vote for us on IOTY"!
Allright, just kidding. Let`s get to the point. The X-Mas Promo version will include two additional levels that will trigger after the outro plays through (boxed-Version owners: don`t be afraid, Level 10 savegames WILL work most likely). These two levels will feature one new enemy type with a quite - well - interesting approach. But, more important, they will have a FULL LENGTH FEATURE FILM in each of them that can be watched ingame.
And after weeks of research, hundreds of emails, dozens of letters and re-checks with legal advisors, counsellors and cencorship authorities in more than 15 countries I can finally announce that one of them will be George A. Romeros masterpiece itself.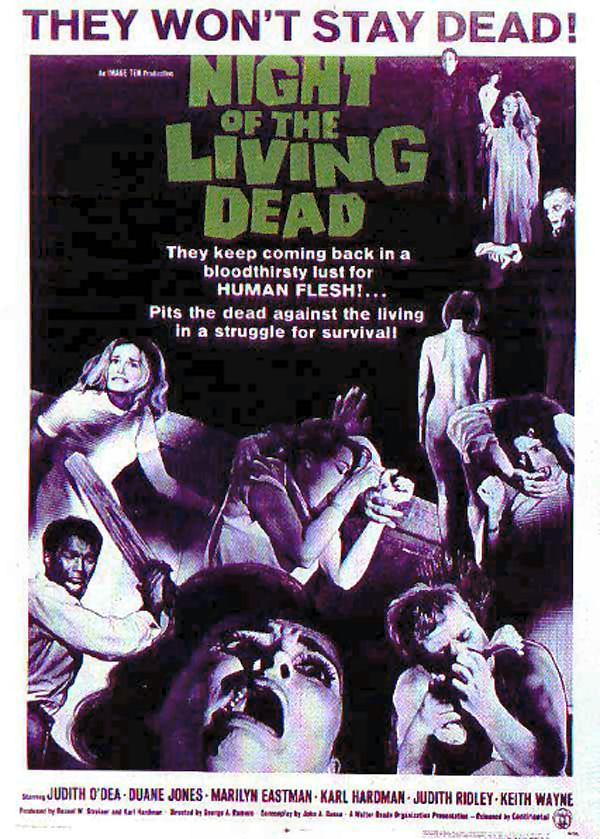 (picture and movie in the public domain according to US copyright law)
While NIGHT OF THE LIVING DEAD was NOT the first famous zombie movie (this credit belongs to White Zombie from 1932), it was for sure the flic that started the first big zombie hype. Even the trailer was ground-breaking then, in 1968:
To cut it short: Without the Work of George A. Romero, a game like Into the Dark would never have been possible.
Thank you, George!
The second one is still in legal checking, but it looks pretty good that we will have one of the trashiest Japanese B-Movies accompanying Romeros Zombie-Gore-Feast.
What else will the update do?
Meaner, smarter and stronger Zombie-clerks and Zombie-prostitutes
Optimzed RAM usage, less crashes (almost zero)
less clipping and monster stuck issues
Improved wall textures
New awesome enemy type
20% more jokes, offensive dialogues and trashy one-liners
So stay tuned - our own very special Nightmare before Christmas will hit here soon!
PS: Vote for us on the IOTY ;)