Hey, folks!
This dev diary is a little different from the ones released so far. How so?
It's a video! Yaaay. Words are boring anyway.
In this first installment of our new and exciting blog format (aka me messing around in Premiere for a few hours), I'm going to design and draw a spaceship from scratch. You'll get to witness first-hand the creation of a spaceship for the Deprived faction. We'll start with a rough sketch and end up with a more or less fleshed out artwork that our 3D artist can use as a reference.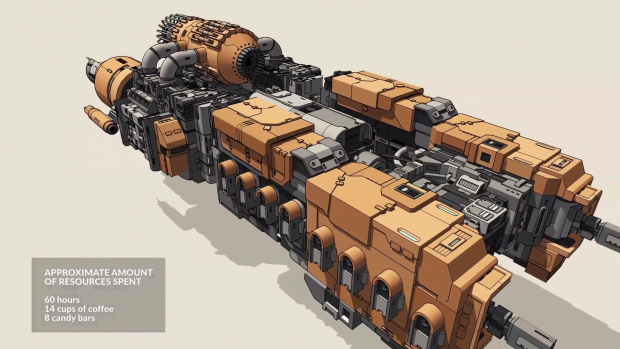 I think It's the largest vessel the Deprived faction has so far! Recording this process with a smaller ship would've worked better for the purposes of the video, but this post was long overdue, so I just went with it.
Any ideas or suggestions about the chosen style/aesthetic? Share your thoughts and ideas with us! You can do that by leaving a comment here or posting on our forums ;)
- D.Van out!