Hello friends and followers,
Today we show off our first plans we have implemented for our Mirkwood faction, starting with how the economy of the faction will work. Introducing: guilds!

There are 3 Guilds in the Mirkwood faction that will work towards a certain playstyle: The Metalworkers Guild, Tailors Guild and Woodworker's Guild.
Tailors Guild:

Provides resources and leather armor and improved fetching for base Mirkwood infantry and archers. It also reduces the cost of medium equipment, the more you build.

Metalworkers Guild:

Provides resources, enhanced blades and heavy armor for the Wood Elves. It also reduces the cost of heavy equipment, the more you build.

Woodworker's Guild:

Provides resources and further improves your buildings. It also reduces the cost of structures, the more you build.
The workshops specific to each guild can only be built in the Glade Tree. In the video below you can see how all of these come into play.


As a short summary, you start by building a Glade Tree that initially has one plot. You can further upgrade the Glade Tree to unlock more plots, to a maximum of 3. On these plots you can choose to build a workshop from one of the Guilds.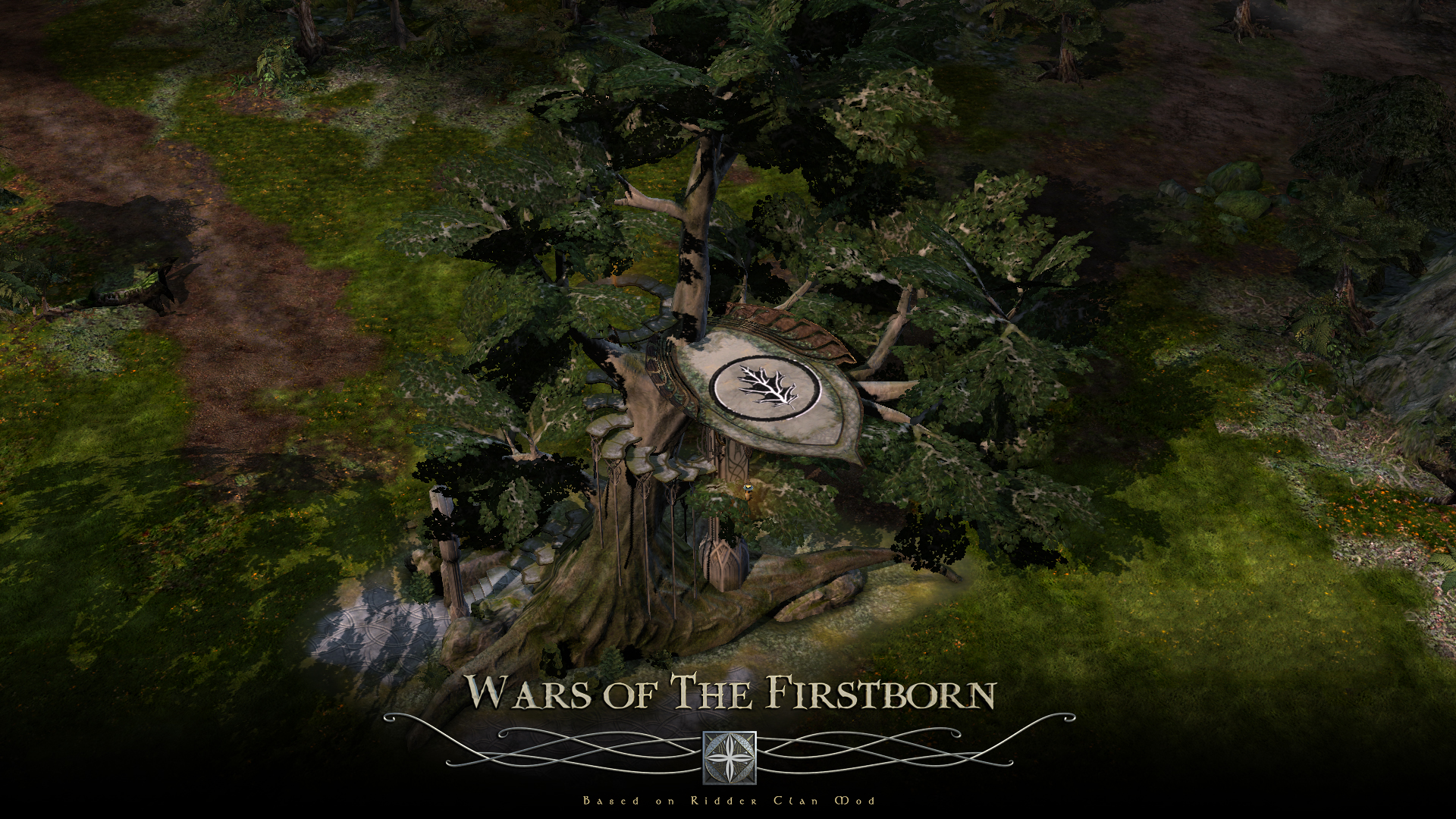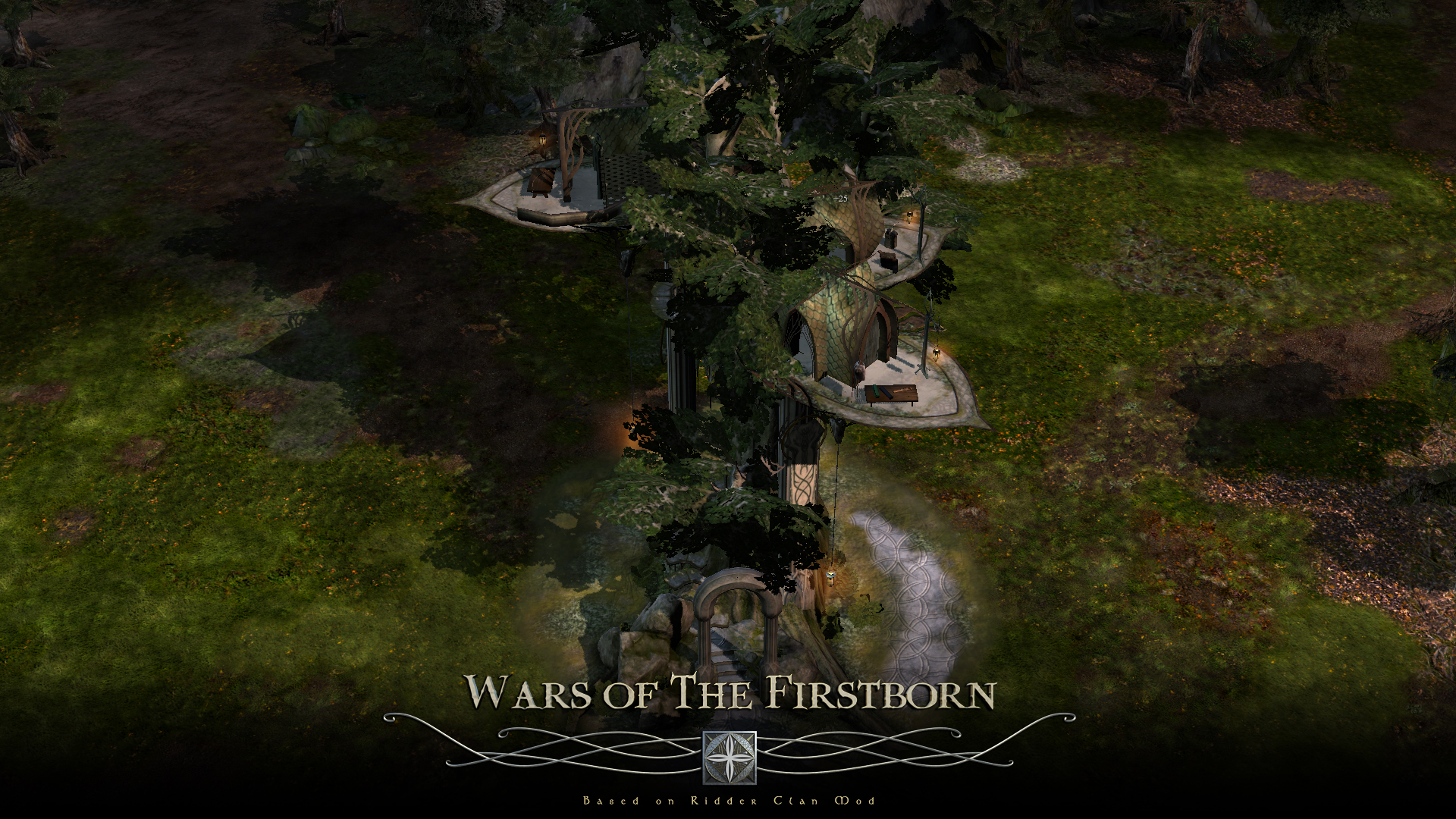 The workshops generate resources and give command points. If you want to rush a certain upgrade you can manually upgrade one of the workshops, if not, the workshop slowly receives experience until it levels up automatically. At the same time, owning multiple buildings of the same guild will decrease the cost of upgrades or buildings. This can be used to your advantage to surprise your enemy!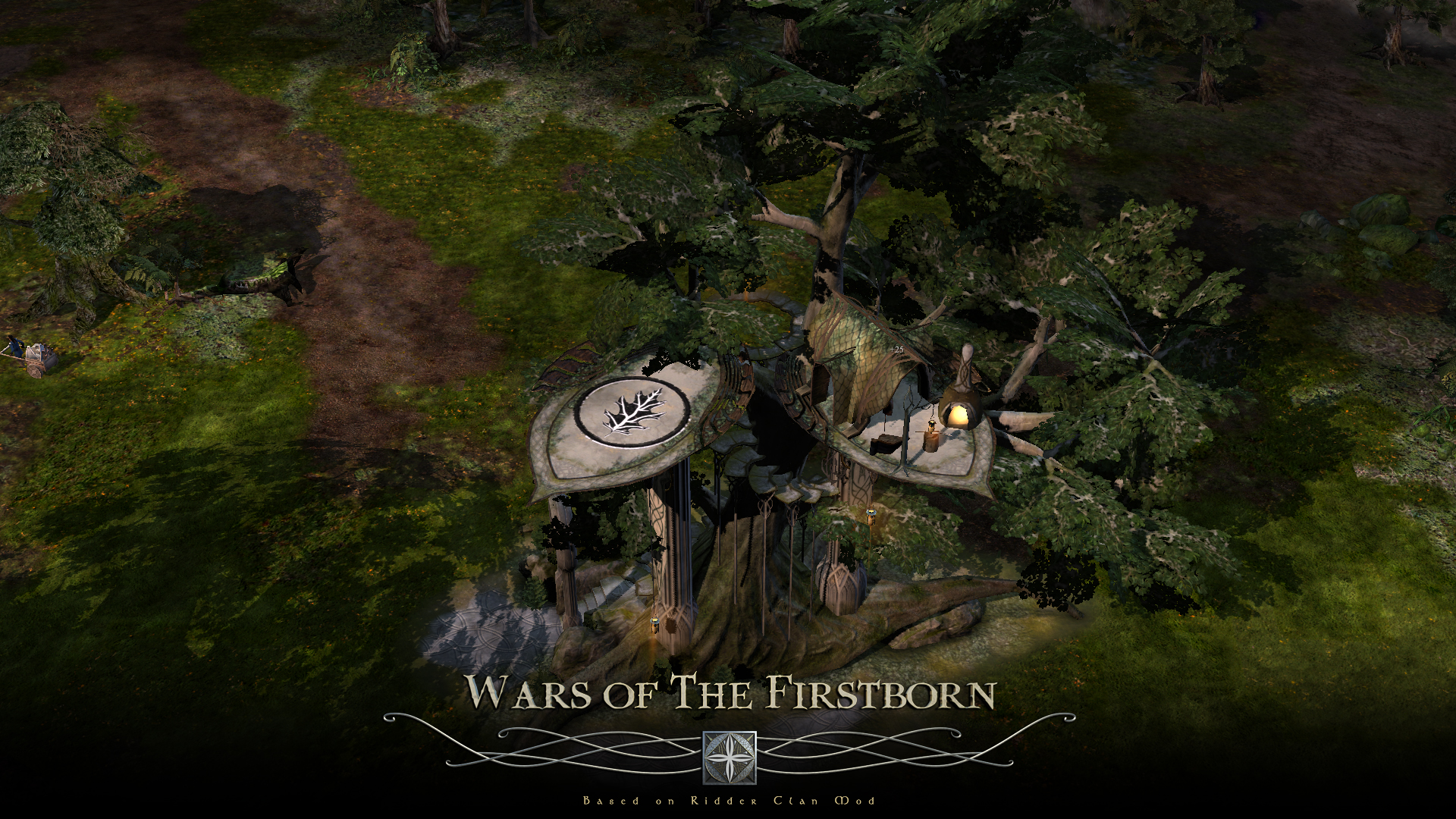 I hope you enjoy this sneak-peek into our new faction. This is all for now but more news about Mirkwood will come in the coming weeks. You can share your thoughts in our discord channel you can find the link on the main moddb page or at the bottom of this article. Also, we share there bonus stuff in the #sneak-peek channel for the very curious ones.

In case you missed, we released as giveaway our previous heavy armor mikrwood elf 3d model. You can find it here!

Also in hopes to release Mirkwood faster, we are still looking for an extra coder.

Sincerely,
NewErr and the Wars of the Firstborn team