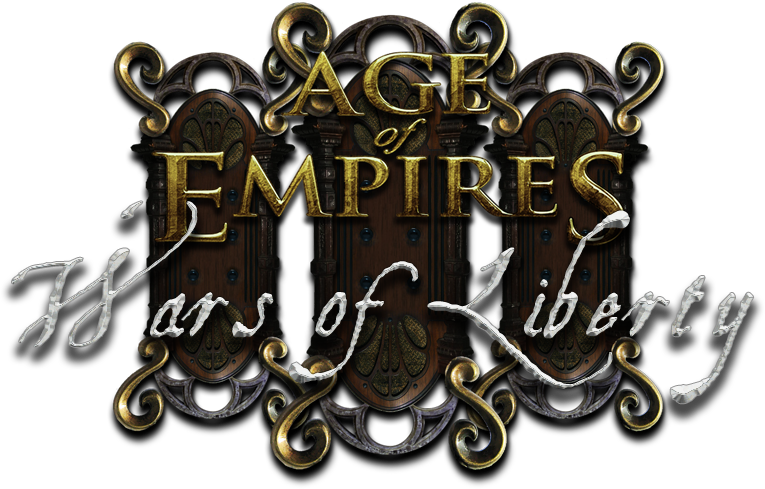 While we haven't stopped growing since day one, Age of Empires III's Wars of Liberty mod has never been more active than it is today. With monthly patches, recently announced cultures, and new civilizations on the way, there has never been a better time to download Wars of Liberty and get in the game!
New Civilizations
Our mod has always been about adding new civilizations from a diverse range of cultures that truly change the way Age of Empires is played. From only 4 new civilizations when the mod began to almost 40 today, Wars of Liberty keeps growing, and we don't plan on stopping anytime soon. The Middle Eastern and Southeast Asian cultures have just been announced, and we hope to announce another civilization very soon! For more information on WoL's civilizations, please visit the Civilizations page on our website.
Active Multiplayer Community
Wars of Liberty has one of the most active multiplayer communities of any Age of Empires III mod. With numerous ways to play against friends, multiple tournaments to participate in, and a future partnership with ESO Community, it's never been easier to find a game of WoL Online! Even AoE3 pros have been trying out our mod, including top-ranked players Aizamk and WickedCossack.
What's next?
We plan to be releasing patch 1.08 in the next few days, fixing some balance and bug issues to help keep WoL more competitive. We also hope to announce one of the most fan-requested civilizations in WoL's history soon, so be sure to check our page for more updates on what's to come! In the meantime, don't forget to vote for us for ModDB's 2016 Mod of the Year! Support from our fans has kept us going for the past decade and we hope we can keep growing for as long as we can!