How's it going everyone? Today we're introducing a boss, Warrior Spirit!
The battle takes place in a pagoda haunted by an evil spirit, the pagoda has six armor statues that the spirit possesses. It starts out possessing only one statue, but as the fight progresses it will take control of more statues, up to all six of them. Attacking the statues will hurt the evil spirit inside of them, so kick some stone butt and it will perish as well!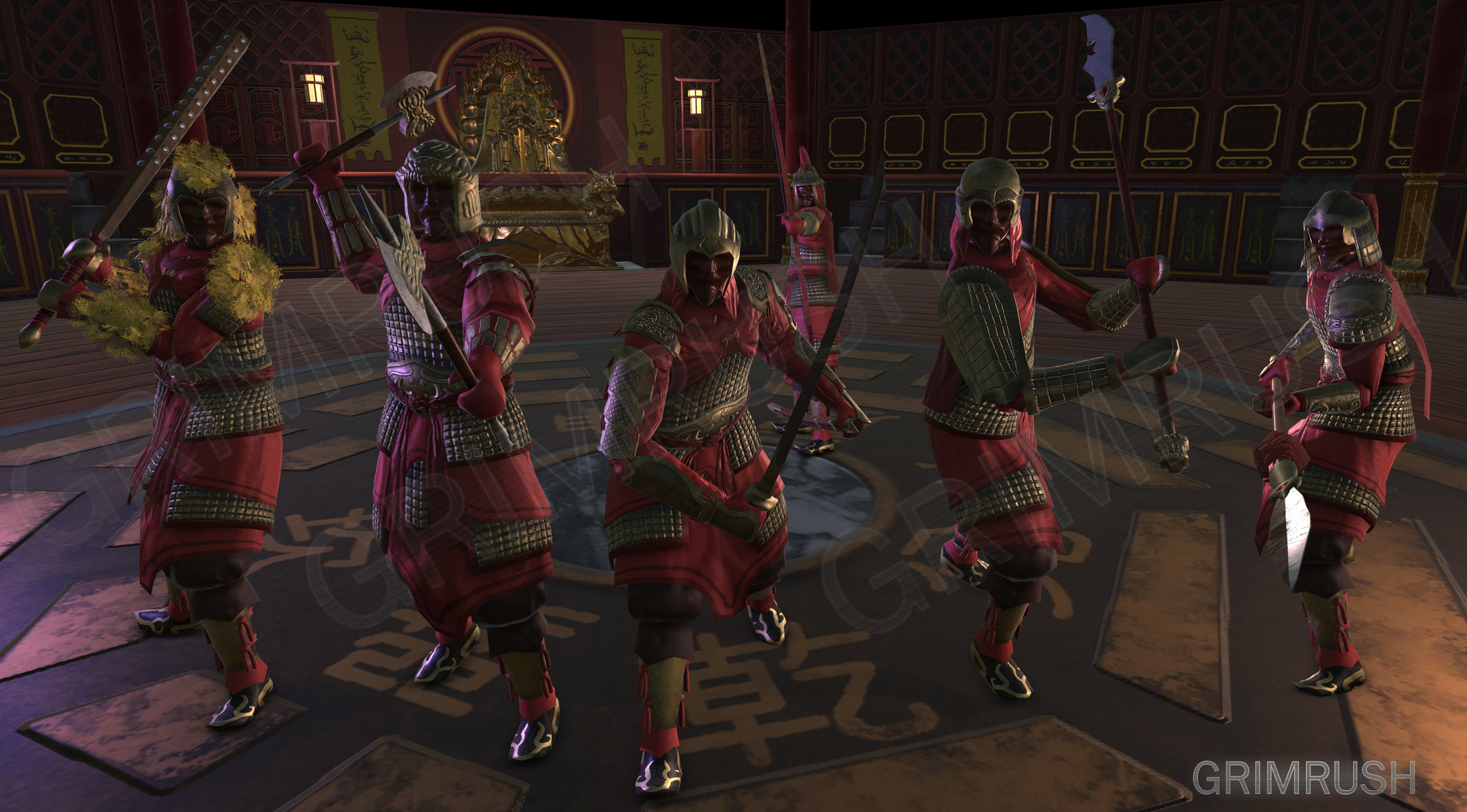 Each of the statues has a different weapon, thus attack in different ways (from left to right in the picture):
Kanabo, a huge war club. Jumps, upon landing smashes the ground with the kanabo with great force, causing a shockwave.
Throwing Axes. Throws two axes in intersecting arcs like boomerangs.
Katana. Does laijutsu styled dashing slashes that go through you. Look out for the telegraph, as the attack itself is instantaneous.
Yumi bow. Shoots arrows and sidesteps, bringing variety to the direction the arrows come from.
Guandao, a glaive with a long handle. Sweeps in a wide arc, knocking you back upon hitting.
Qiang, a long spear. Does dashes, after which stabbing multiple times in succession.
The order in which the statues activate will be randomized, making the fight progress a bit differently each time.
This fight will ask you to manage multiple foes at once and adapt to more enemies over time as the spirit will try to surround you with the statues. Learn the ways they move and attack and you will emerge victorious!
To bring the music a bit of flair as well, each statue will activate different instruments of the song, making it play differently each time as well. Here is a short work in progress preview of the track:
The pagoda the battle takes place in, with which our 3D artist did an amazing job: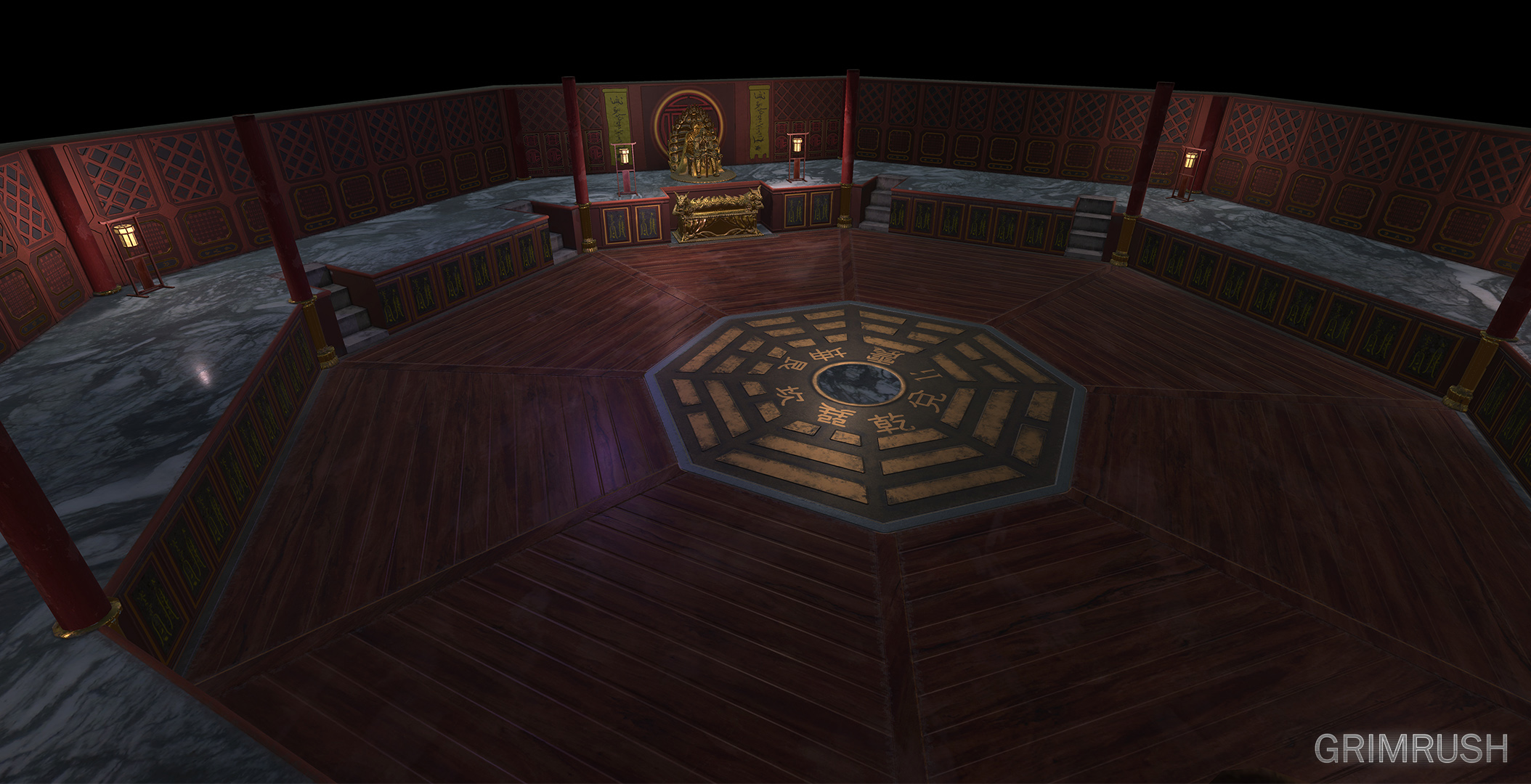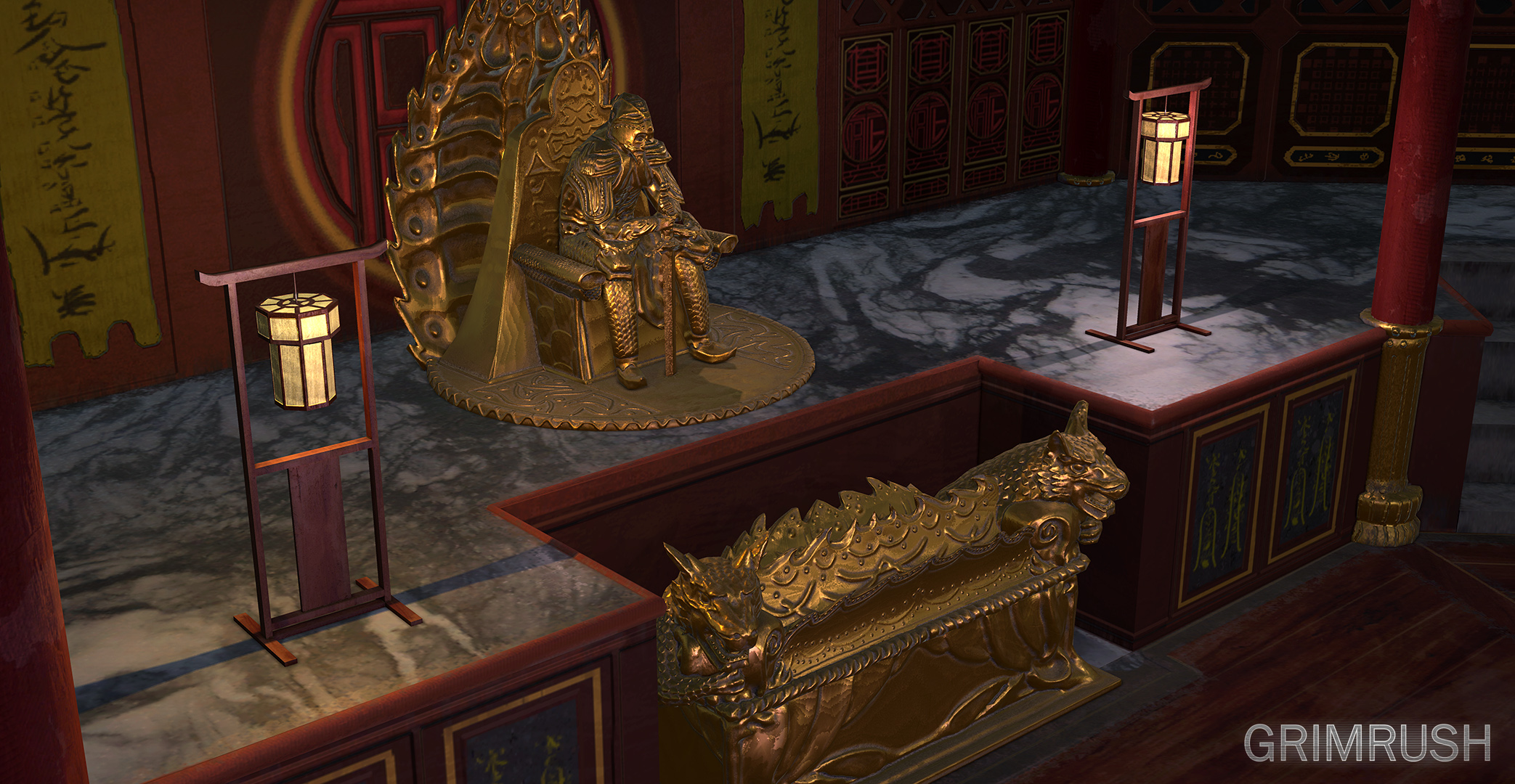 Last but not least, some concept art by our wonderful artist: