Hellow Travelers!
First off, we have a logo now, cool, huh? :)

Turns out that the previous trailer didn't quite achieve its goals so we decided to make a new one from scratch. We wanted the trailer to say more about how the game plays. Do you think it worked?
Along with the trailer I tried to polish up the Greenlight page as best as I could. Check out its fresh look: Warlocks 2: God Slayers on Steam Greenlight
In the meantime of preparing for the upcoming events (QuoVadis and Pyrkon) we're polishing up the NPCs you will be able to meet in the first stages of the game. We've added a "talk" animation for every one of them so when you interact with them they react with a flavor one-liner or a full-fledged dialogue along with a dedicated animation and sound effect. It should add a lot more character to the, well, characters in Warlocks 2: God Slayers.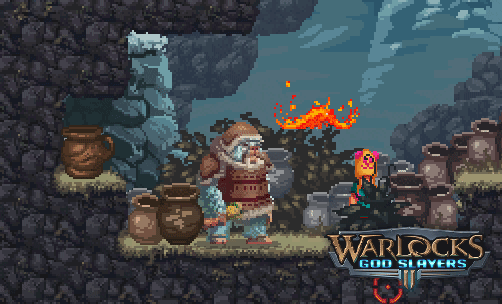 Another aspect we're focusing on are enemies. We still have a few more of them to implement in the first world but there is already a nice variety in enemy skill sets. Look at this GIF of a Pan Druid throwing a seed that turns into another enemy - a Sapling.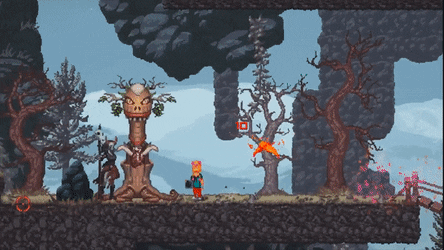 Follow us on social media for newest updates :)