Back in May 2013 Rodeo Games teamed up with the Games Workshop to release the single player title Warhammer Quest for the iOS, and now it is on PC. In Warhammer Quest, you play as a group of wandering warriors taking odd jobs from various settlements in the game's (up to) three regions. Along the way, you'll get caught up in political in-fights, attempt to save a Halfling's son and remove a curse from a settlement amongst others. Each settlement you visit has its own self-contained stories and, on top of that, you can also take on challenging and pretty entertaining optional dungeons. Completing these optional dungeons can grant you powerful weapons and armor for your characters, as well as unlocking more of the map to further your exploration.
While on the topic of combat, I want to bring up the controls. In the iOS version of the game, everything from item selection to party moment is controlled by the Touch Screen, while in the PC version, everything has now been mapped to the Left Mouse click, and it works quite well. Each town's stores sell unique equipment. For example, in the first region of Stirland, the settlement Worden sells items that increase the amount of spells your mages can cast in a turn, while the settlement of Wurtbad sells expensive masterwork weapons.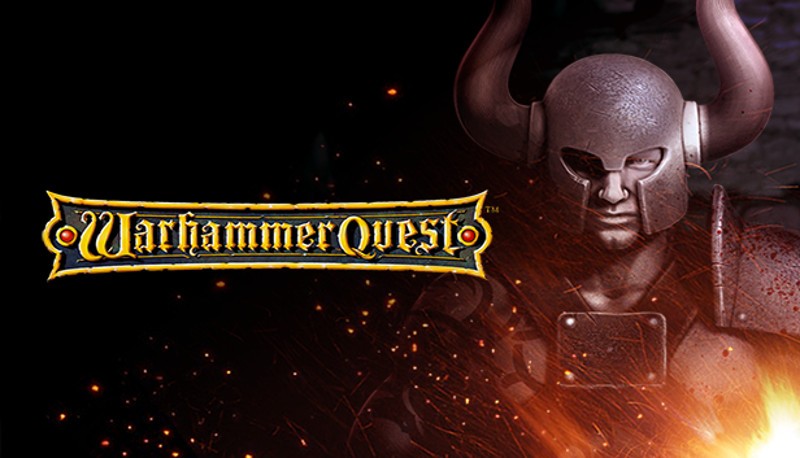 Speaking of buying equipment, Warhammer Quest is filled with Micro-Transactions that can allow you to pay with "real-life" money to help you in the game. Gold in the world of Warhammer Quest makes the world go round, and is needed for everything related to your characters. If you want to buy a Masterwork weapon, it can cost you up to 4 000 Gold, but even more expensive than that is leveling it up for your characters. For example, to level up any class from Level 5 to Level 6, it'll cost you 5 000 Gold per character, so if you don't buy more characters, that will cost you 20 000 Gold alone to level up your four characters to Level 6.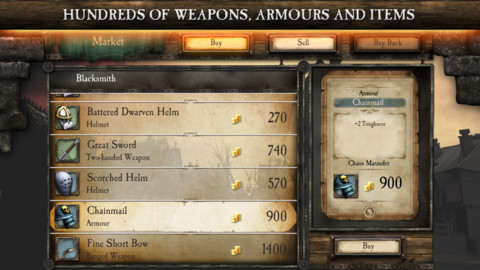 Warhammer Quest doesn't revolutionize the dungeon crawler — it elevates it. There's a mix of scripted and randomly-generated content here: each town has at least one associated questline, but alongside these plot-driven adventures there's always new dynamically-created quests for those wishing to build their characters up and scrounge for better equipment. The towns themselves (after a clever introductory cinematic) are little more than a series of menus representing market stalls and hero-specific temples, but nobody's playing Warhammer Quest to visit towns — they're just a chance to catch your breath before crashing the next dungeon. On the hardcore difficulty — where your heroes can (and do) die permanently — visiting the town menus to recruit replacements for the fallen will become almost muscle memory