Dear All, another WargameProject release is out!
What's changed?
Our previous release featured brand new unit pixel art. This time we fix cosmetic issue that were caused by that transition and add some new features. For more please read below:
We reworked New Game Dialog (hotseat play). Now you are able to select a team to ally with your friends right from the start.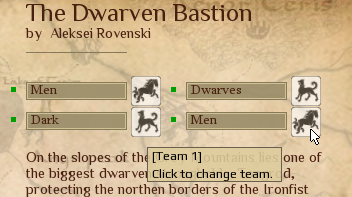 It is also now possible to change playing sides, disable players completely or set computer opponents if map supports it. Setting of computer opponents works, but don't expect much, as it is still an early work in progress.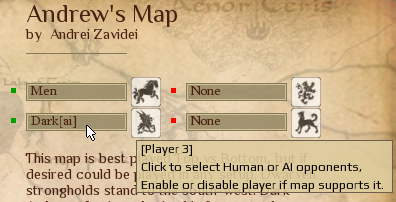 We made some things a little bit pretty. Cleaned up some code, fixed couple of old nasty bugs.
What are our plans for the future?

Brand new terrain tilesets
Simple computer opponent to play with
Download this release here at Indiedb.com or from our site at WargameProject.com.
Kind Regards,Andrei Zavidei on behalf of Dark Ambassador Studios