Dear All, WargameProject v0.7.27.907 is out.
Focus of this release is on usability improvements and new game mechanics. Important changes are:
1. Close combat initiative.
Melee weapons have different lengths. In battle, units with longer melee weapon can strike first. It adds even more depth to already complex combat system of WargameProject.
2. Army join info.
Battles in WargameProject tend to become epic. Army size grows to eventually overwhelm the player's ability to control his forces. One has to manage hundreds of units every turn. This simple, but effective, solution - showing of targeted army stack - will save plenty of player's time.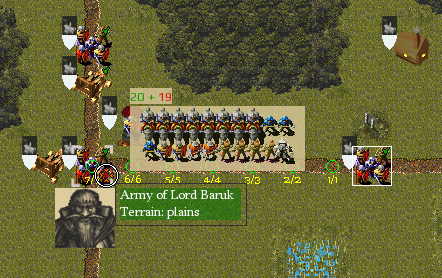 Thanks to everyone who submitted crash reports! It really helps our small team to make a better game!
Download this release here at Indiedb.com or from our site at WargameProject.com.
Best Regards,
Andrei Zavidei on behalf of Dark Ambassador Studios