War, Peace, and Infamy
---
Built upon our new front-line feature, peace, and parts of diplomacy as a whole have been overhauled.
New Diplomacy mechanics
Peace
Peace is foremost about coercion, and whoever wins in the field of battle will also gain an upper hand in later negotiations. The course of the war decides if you have to make concessions, grand reparations, or if you will be the one filling your pockets with gold, or expand your lands even further. Peace can no longer be negotiated directly with leaders, instead, players will have to initiate peace negotiations via their Secretary of State, who replaces native's minister.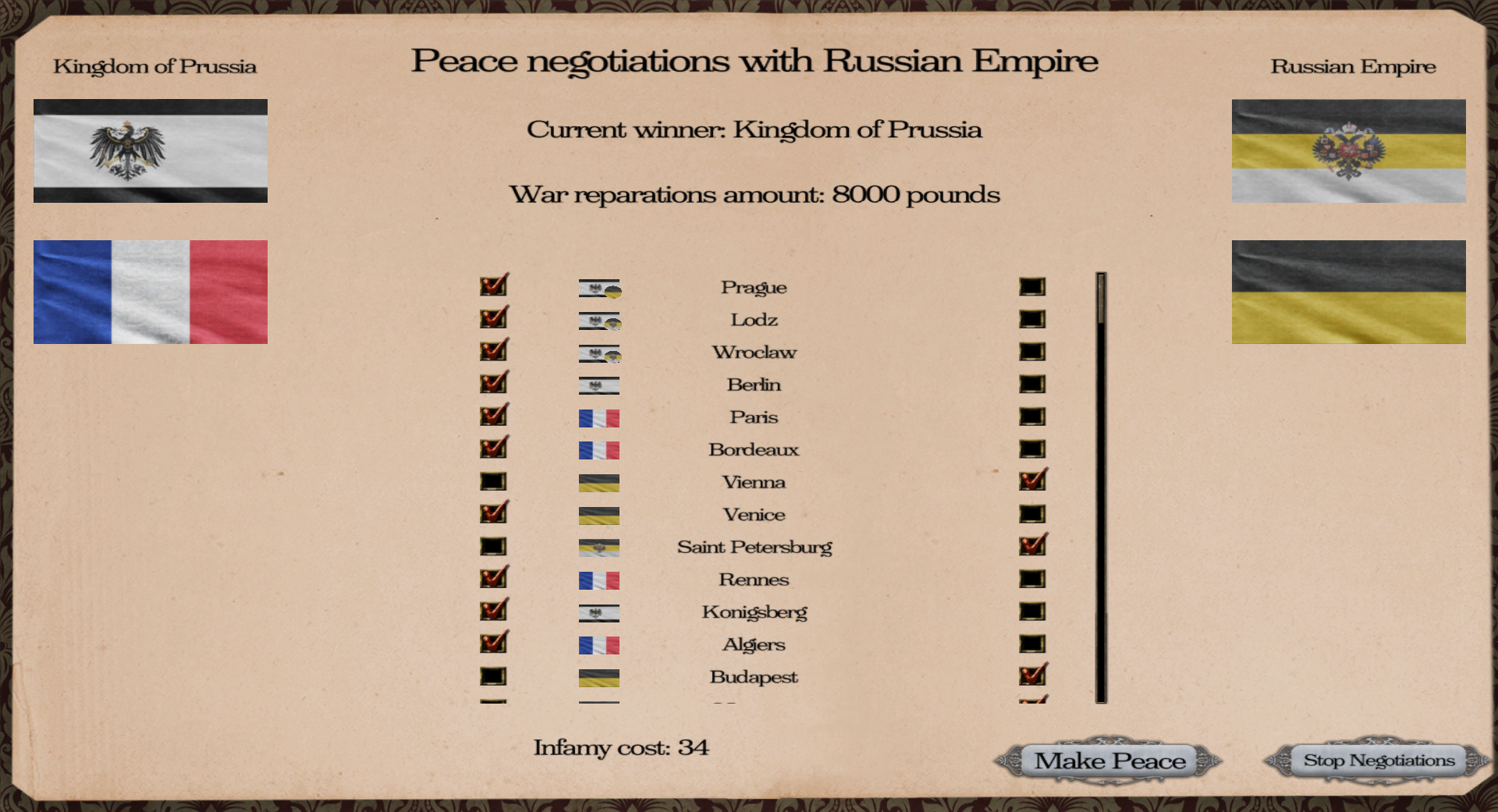 Alliances
Alliances now play an important role in Between Empires, working as both offensive and defensive pacts. Breaking an alliance will be looked down upon as an dishonourable act by nations all across Africa, Europe, and Asia, generating considerable amounts of infamy. However, this doesn't mean nations will blindly follow their allies, player or AI alike, into pointless wars. Be weary of what wars you fight in, because your allies will be. Alliances are defined by your relation with a nation, which can be improved via new interactions with your Secretary of State in your capital.
---
Infamy
War is a filthy affair, and as such, prolonged combat, or threats to existing power structures by overly ambitious kings might be their immediate downfall.
Taking cities, breaking alliances, and being engaged in offensive wars will generate infamy, similarly to a number of grand strategy games. Infamy decays over time, however, if you let international pressure mount, foreign powers will have more legitimacy in striking you back down. Note that any amount of infamy might allow a nation to construed a reason to attack you.


Your nations current infamy level can be viewed in the reports menu.