---
Hey all!

We have come to it at last, after years of questions and clamoring (and about six months of work)... War of the Ring in Age of the Ring!
This article will briefly explore our most significant changes and additions to this game mode. We are very thankful to Robnkarla for his groundbreaking work in RJ-RotWK, which he has made available for use, and to MaxHardy, who took charge in converting WotR to Age of the Ring, adding our new maps, factions, units and army leaders to the Living World.
Conquer Many More Regions and Territories...

In vanilla Rise of the Witch-king, WotR had 43 regions, split up into 7 territories: Arnor, Erebor, Eriador, Gondor, Mordor, Rhovanion and Rhûn. In Age of the Ring, we have more than doubled the region count:
111 regions in 11 territories - adding Haradwaith, Rohan, Misty Mountains, and Lindon. Each region has been newly outlined on the Living World, and comes with its own unique map to do battle on.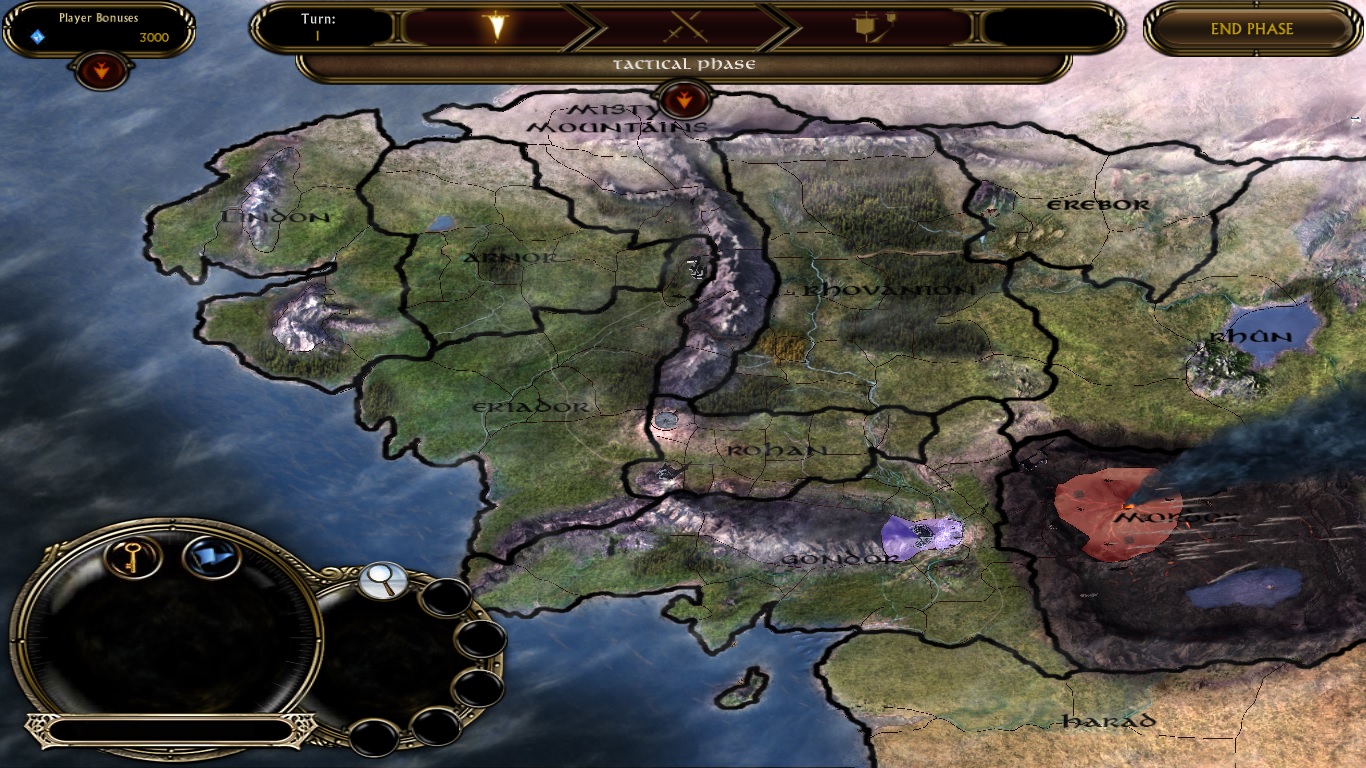 You will also note that the Living World has been given a brand-new look - thanks to Biddy! The Golden Wood is finally golden, baby.
Command Many More Heroes and Units...

Every new unit that we've added in Age of the Ring is now recruitable on the Living World, and in real-time battles. This leads to some pretty spectacular selection wheels: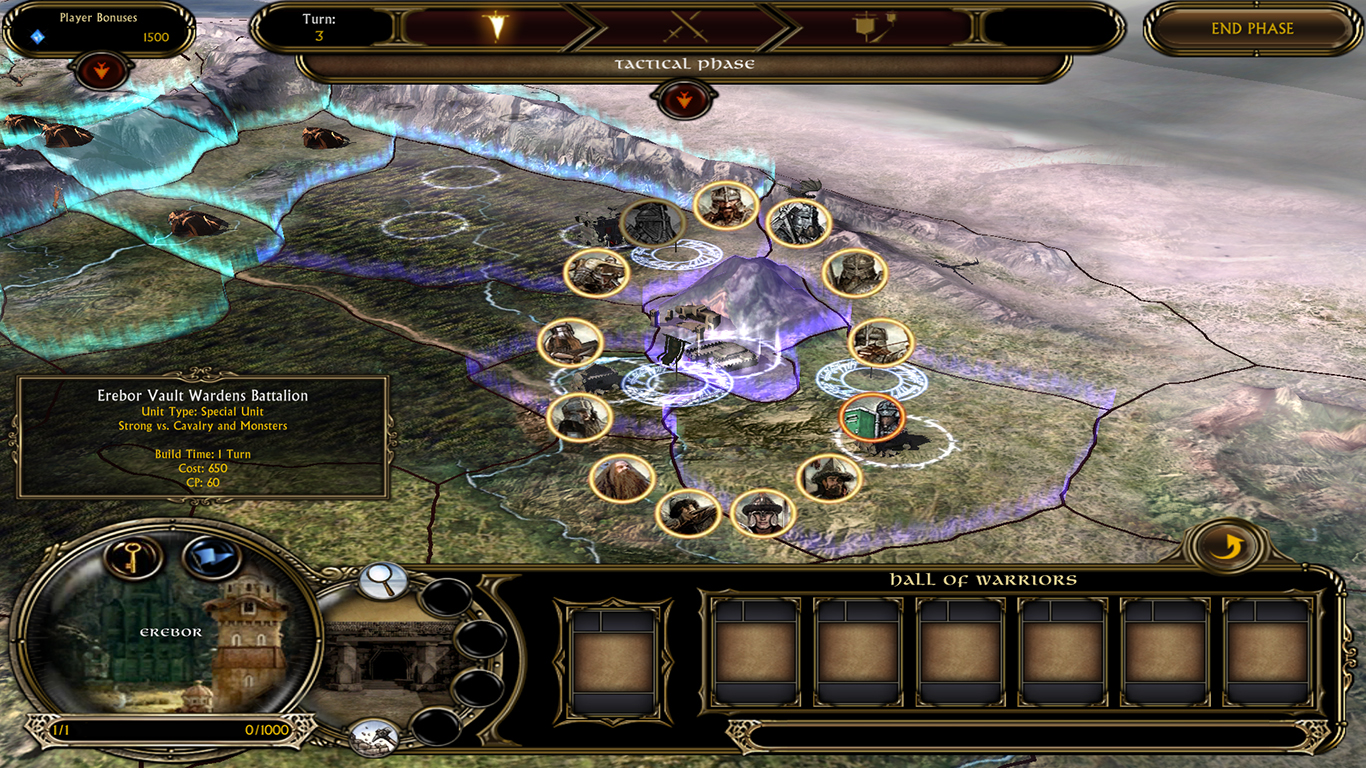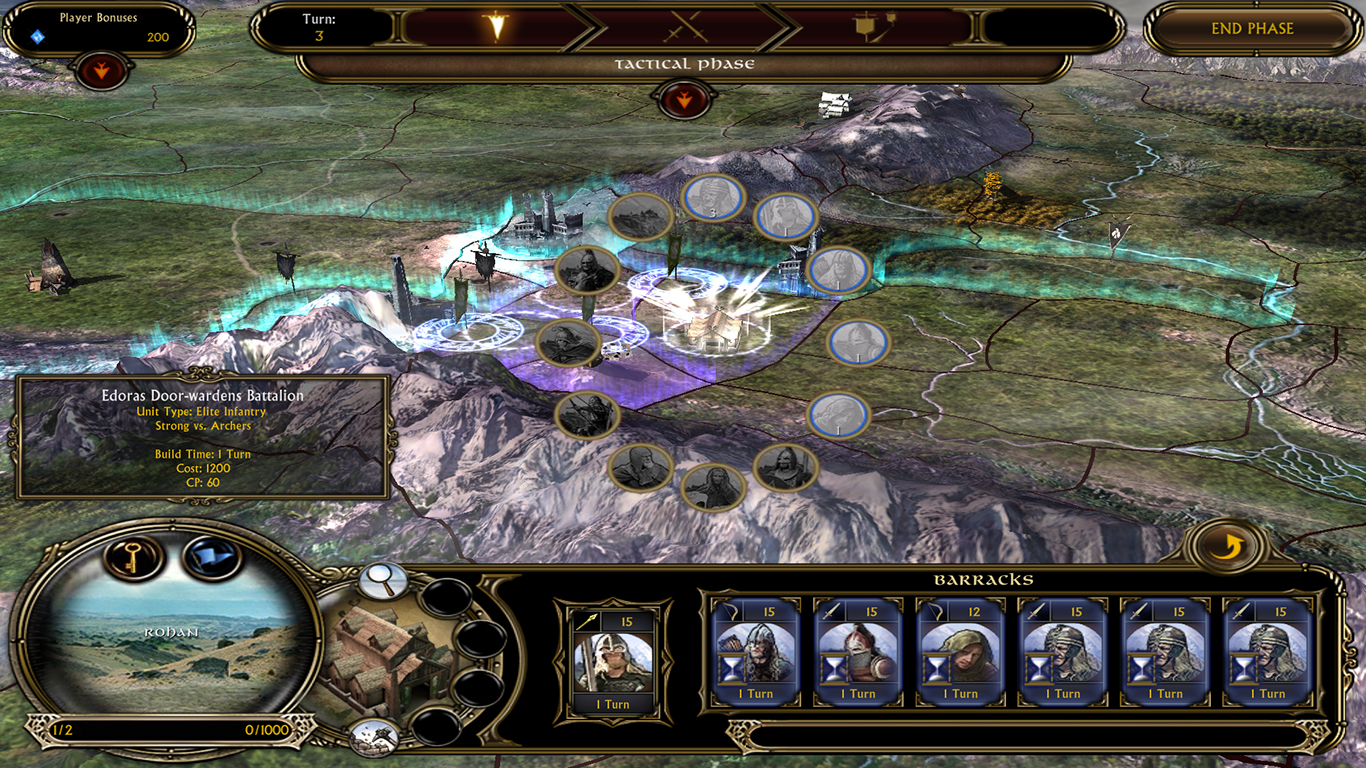 We have also redone the Army Leaders available for each faction, including vanilla factions. For instance, Gondor now starts out with Prince Imrahil to lead one of its armies: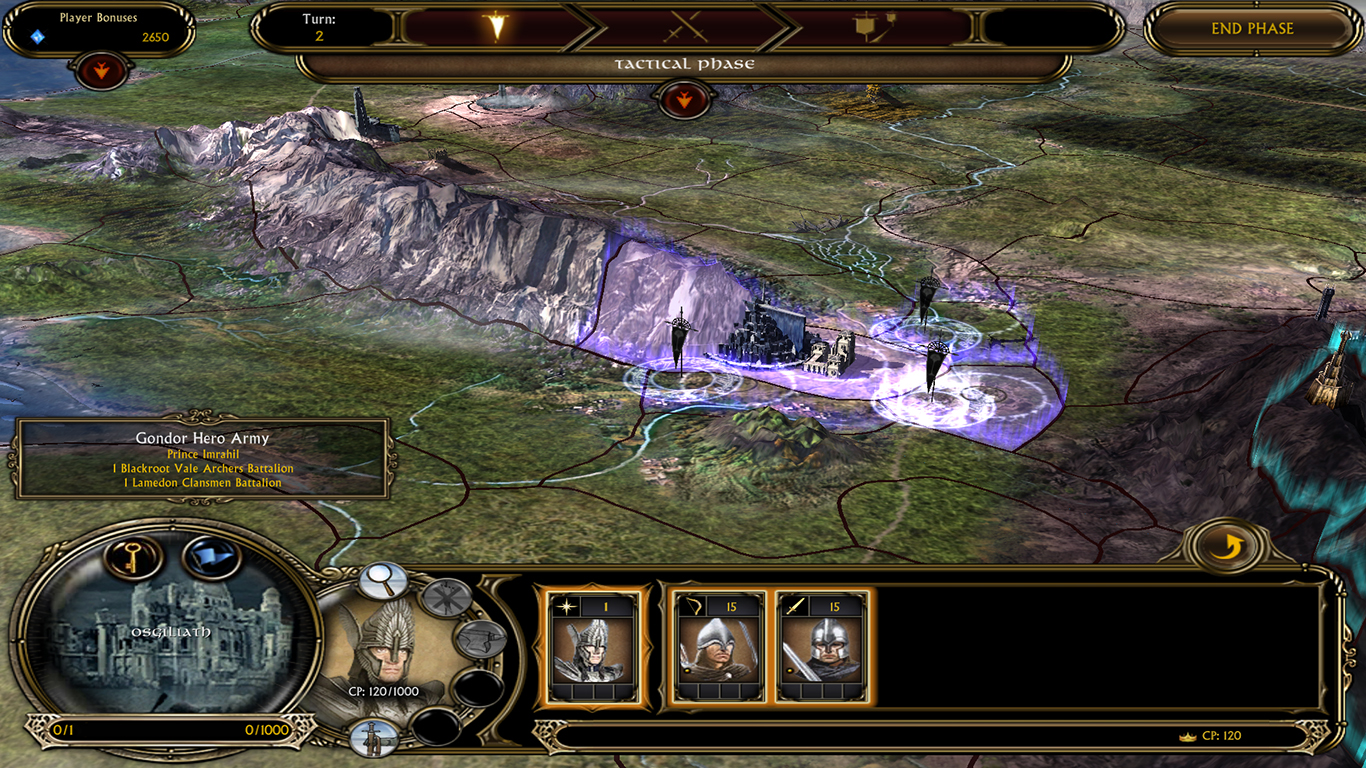 Each faction can recruit a late-game Army Commander from a Living World fortress, to a total of 4 commanders. Gondor may recruit Gandalf the White, Mordor may recruit the Witch-king of Angmar, et cetera.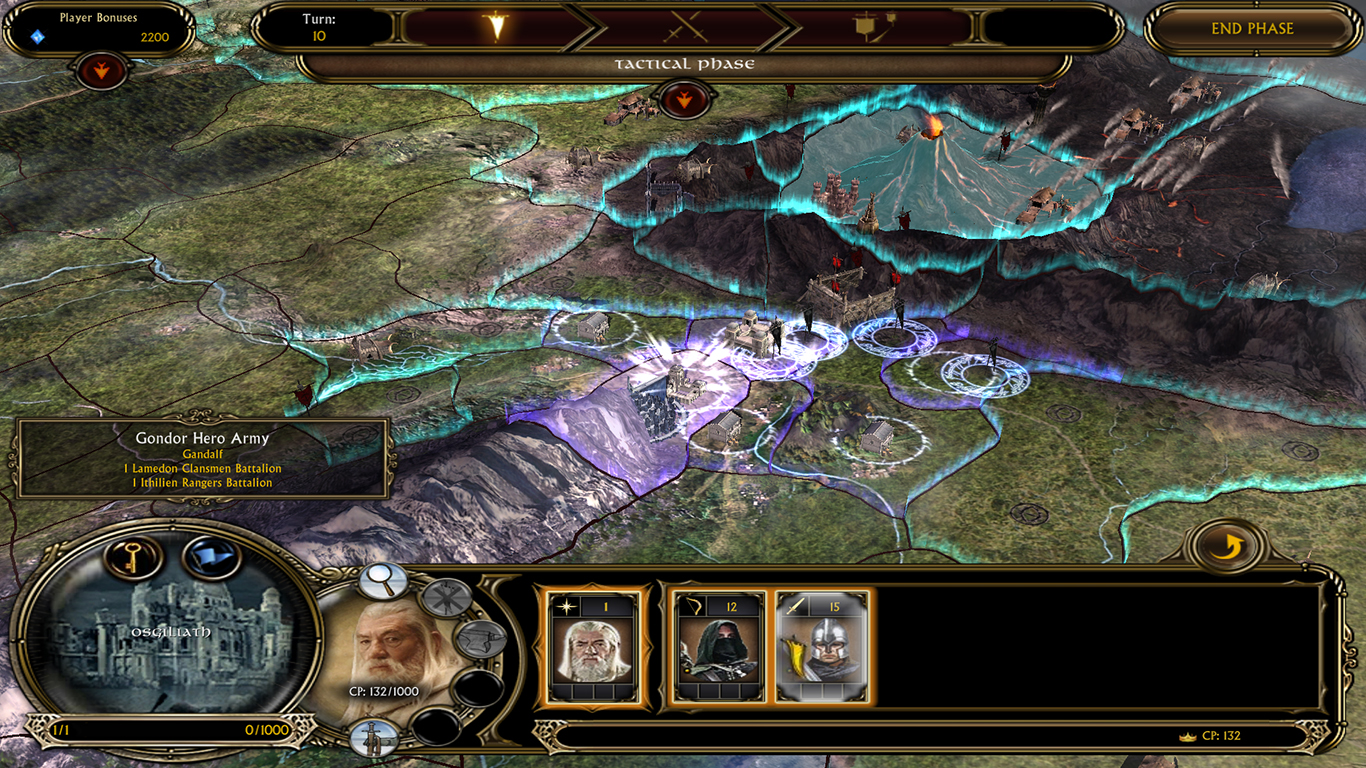 Additional heroes can also be bought and added to existing armies, which makes things feel pretty complete.
Brush Past and Glance Over Lots of New Details...

Every new region has received a new and unique portrait image, as well as some information about the area. New loading screens for each region are also implemented.

Additionally, new static objects have been added to the Living World, such as Mount Gundabad...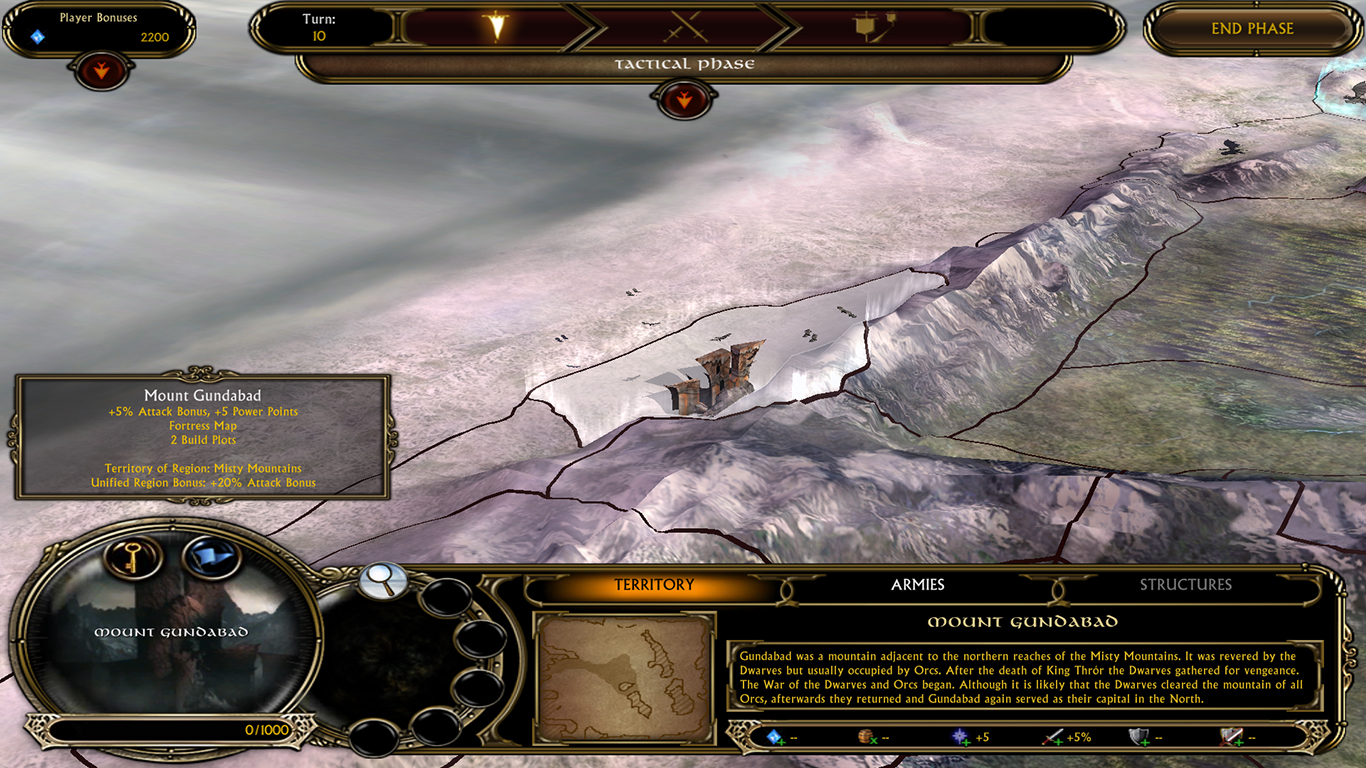 And a flying dragon that might be familiar to some of you...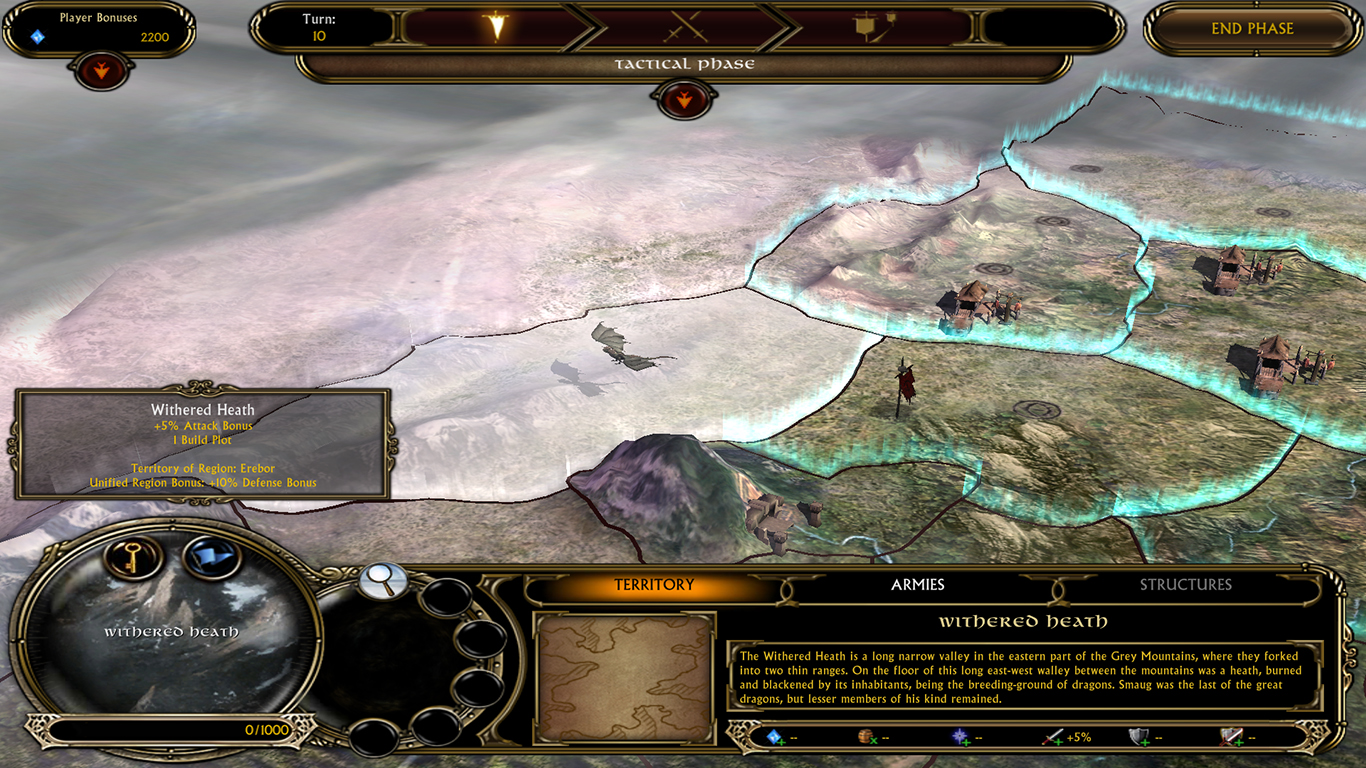 As well as a variety of other things that you'll have to discover for yourselves - once we release the next version!
---
Yours,
The Age of the Ring Team