Hallo Strategen,
beim DMP wird derzeit intensiv am Aufbau
eines Forums für das Spiel "War in the Pazific Admirals Edition"
gewerkelt.
Es werden neben einem schon fertigen
DMP-Grafikmod einige weitere Überraschungen auf euch warten. Darunter
auch eine dicke Überraschung, welche exklusiv nur bei uns erscheinen
angeboten wird. Ihr dürft gespannt sein.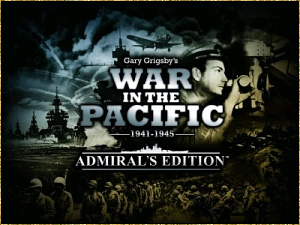 Hello strategists
the DMP is being aggressively
establishing a forum for the game "War in the Pacific Admiral gewerkelt
Edition."
It will be waiting next to an
already finished DMP Grafikmod some more surprises for you. Including a big surprise, which is offered to appear exclusive to
us. You can be curious.