Hey guys, we have been itching to reveal this for weeks, and we can finally announce that Wanderlust: Rebirth will be featured in the Indiefort bundle on Thursday, April 5th, 2012! This bundle includes 6 really awesome games for as little as $6.00 (or more if you love us that much)!
$6.00 USD Minimum for these indie games:
If you missed out on our week-long sale here at Desura, then this will be an even better opportunity to get Wanderlust and a host of other great indie titles! Head on over to The Indie Game Magazine and read all about it and the games included!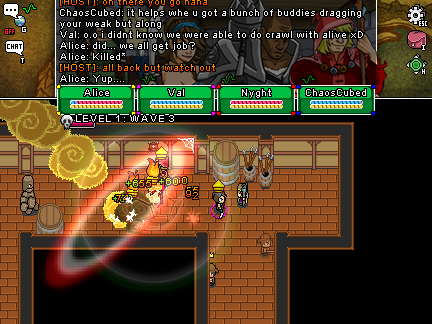 Destroy enemies with friends!
We've also been working on an update to the tutorial for the game, and expect to release the update in the coming days! If you're not sure about the bundle, you can try our game for free by downloading a demo here on Desura!
We will be revealing more in the coming days, so stay tuned!
Hope you guys enjoy!
~ Team Wanderlust