I get questions quite often and figured that some walkthroughs may be a big help for you. Sadly, many have chanceled their walkthroughs/playthroughs of the story, but here are some good youtubers that played it from start to end:

PixelSmackdownWalt

This guy, PixelSmackdownWalt, recently finished playing my story. I really liked his videos because he actually paid attention to the story and he gave a lot of critic and feedback without sounding like a douchebag like some Youtubers do. Recommended to watch his videos if you get stuck somewhere, or simply for entertainment.
Playlist: Youtube.com

Ending: Medium - did not get enough morality points




Guil the Hedgehog

This Youtuber made 3 videos. First part of chapter 1-2, second part of 3-5 (chapter 1-2 is in the second part as well. Perhaps he forgot to edit it out?) and one for chapter 6-7. Someone who also tried to understand the storyline and really took his time with it (took him over 6 hours to finish it and he got a lot of morality points).

His videos can be found here: Youtube.com Youtube.com Youtube.com

Ending: Medium - did get enough morality points, but died at the end.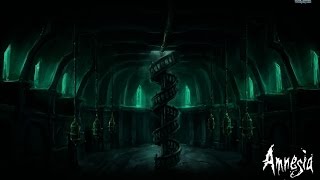 Игровой канал Вампир

The third Youtuber that finished my story. This guy unlike the other two does not care about the storyline at all. Usually, this is something I don't like, but he is a Russian player and it seems like, based on his videos, that he doesn't understand english so I can kinda look past that this time. If you are a Russian and you wish to watch a full playthrough of this story, this is the right guy.

First part: Youtube.com

Ending: Medium - did not get enough morality points