Development log for August 28th, 2014.
Right now the focus of my development path has been playable areas and gameplay, over updating assets (I can't procrastinate about that forever though) and I'm moving on to my second level in development. This next level is an interesting one to design as it starts where another one ends, after descending to a level below the first level, and introduces condensed area of combat. Originally I went with the name "Corridors" when I named this level, but I'll leave the final name to be discovered in playable releases.
When I played through Techincolour Rain in it's demo builds (thanks to Sleepy Studios for letting my play around with them during their development) I find that a lot of open area shootouts would take place and I wanted to change this, partially due to thematic cohesion, to match Vector Zero's setting on a spaceship (spoiler!). Level 2's design completely removes TR's original firefight landscape.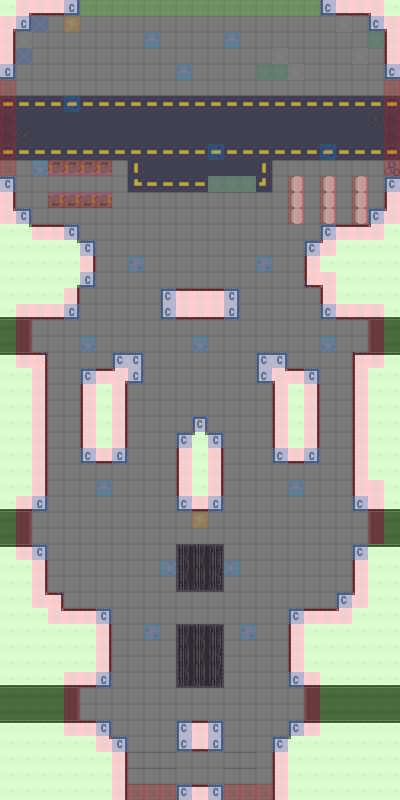 Level 2 in the works.
It's been a lot of fun being able to see these levels mesh together in the long-term playthrough. I tend to go through a lot of playthroughs trying different damage and health values for enemies, because I want a difficult game but not uninvitingly difficult.
As far as my todo list, it's still assets updates, but I'm looking into areas for demos that should come soon.
Update on Vector Zero's website
We're hard at work developing a website for Vector Zero on our own Voltisoft site. You can take a look at it right now, but we won't be updating our ModDB link until we're absolutely sure it's presentation-ready. Until then we encourage you to hit those Share buttons! It really helps me and my team out.
That's all for now! More media from Vector Zero's development will be published with this development log!