Ahoj everyone!
We have some exciting news for you!
FailRace, a very popular Youtube Gamer and Reviewer, has made a great "Let's play" video of VSC which has received over 11,600 views in the past week. The video was very well received and many people are asking for him to continue on and make a series which we would love to see! It could be something to exposé all the latest and greatest additions to VSC and to measure how well the game is being received and viewed to better guide our progress. If you want to have FailRace make more VSC videos, one way to influence that is to click the like button next to those youtube viewers that have asked the same thing in the comments section, there are a quite few requests there already, or write your own!
The final Steam Achievement Candidates have now been posted and we are getting ready to publish. Now is the time to speak up on the forums about them if you have something to say, we would welcome any input. Below is a mock up showing how some of them will look in Steam.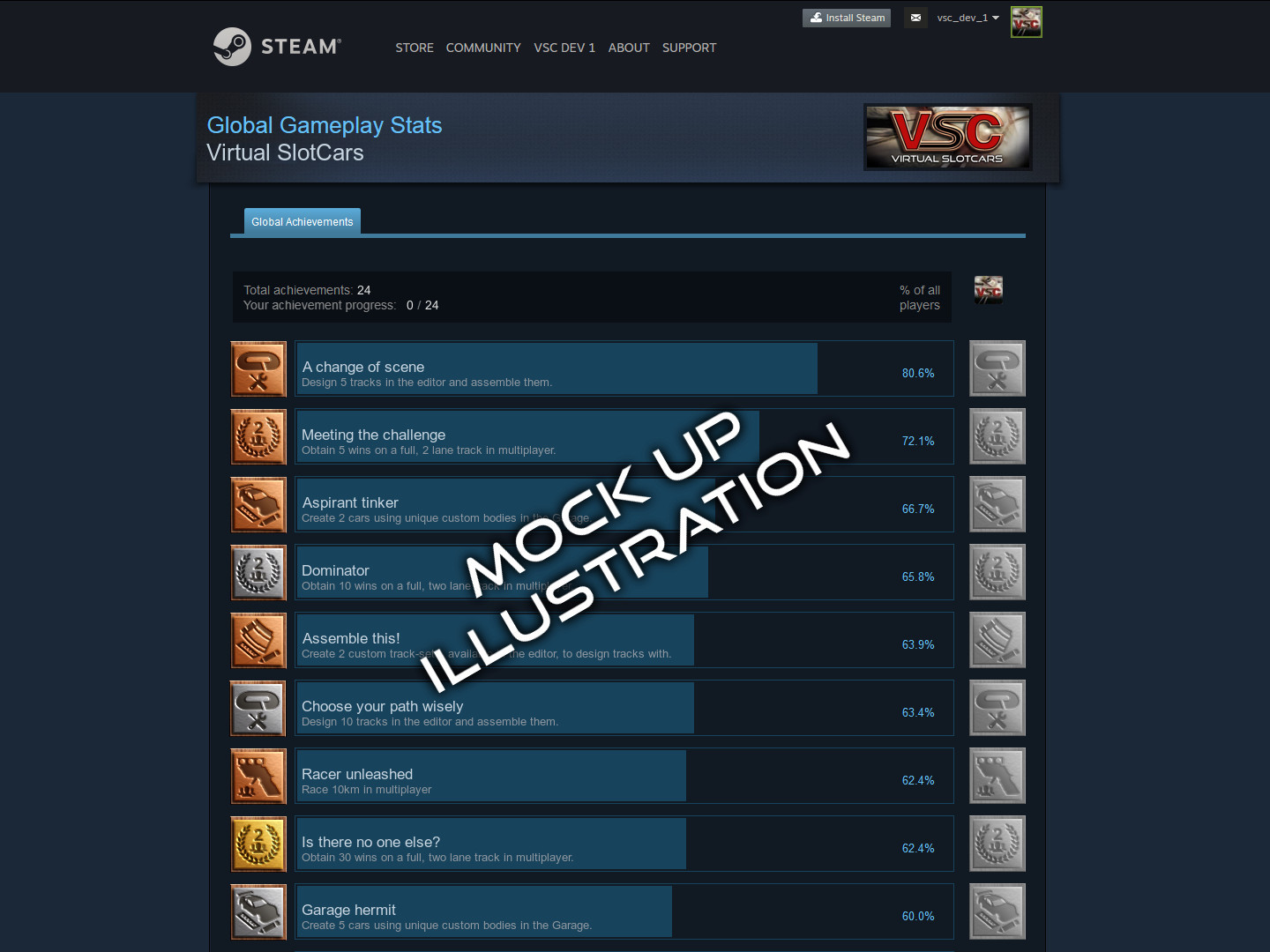 VSC has seen a 66% boost in average player time versus August 2017. This is proof that more people are playing and enjoying VSC, and hopefully it will result in more multiplayer matches taking place. We are thinking about creating a discord server for easier coordination and communication between players for organising matches - tell us what you think!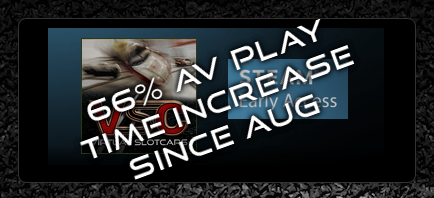 Our forums are looking a little empty recently, why not join up and speak your mind, show your works or share your ideas and experience, and help us make VSC better. Please join up at the forums. We will hopefully be adding a Modding download section soon so people can share their creations easier.
See you on the track...
Ahoj again!
We have another update for VSC which caters to the requests of some players and some new refinements for out-of-track physics, which should really alter how you burst past de-slotted cars, more caution will now be needed ;).
Build #2167271
VSC rev 0.9.9.2634.1587
Removed any jitter for out of track cars.
Adjusted parameters for out of track car collision. Travelling cars feel collision much more, they can even de-slot because of it.
Player can now setup controller/view controller settings during round start (semaphore countdown)
P.S. Please keep the reviews coming!