Hello all,
While planning for VRM is always very flexible, I'd still like to share what we think might be coming up over the next few months. Now that an upgrade to our old Inferno cannon model has been added we're moving on to (and roughly in this order):
1) Skinning the 3 new stages for the quad cannon. This will take some time, as we have 3 distinct new models to replace the current 3-tiered junk upgrade system. Here are the first two; the BTR-152 and the ZSU-57-2. The third stage, not pictured, will be the ZSU-23-4 Shilka. It too has already been modeled.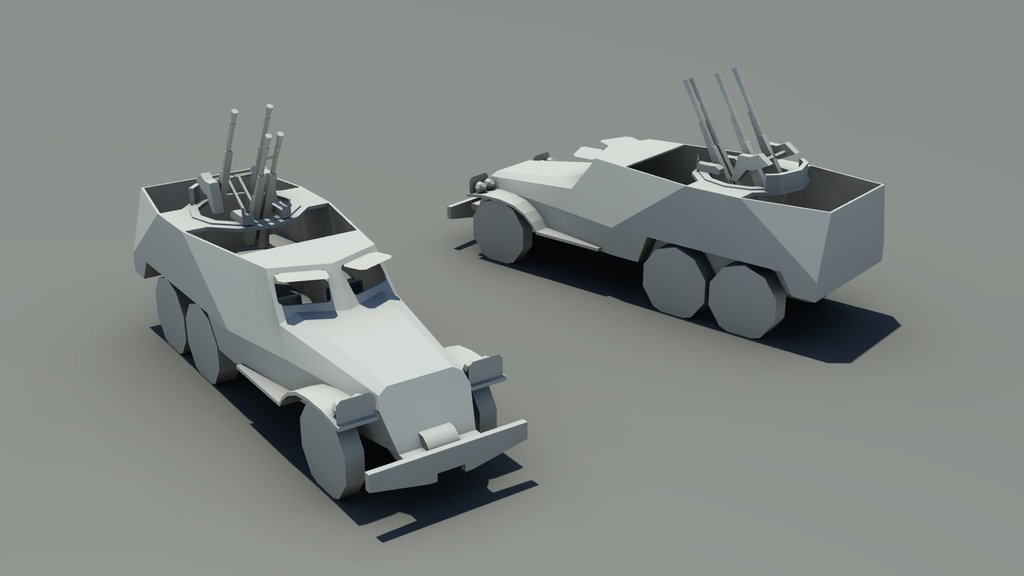 The BTR-152 new Quad Cannon stage 1.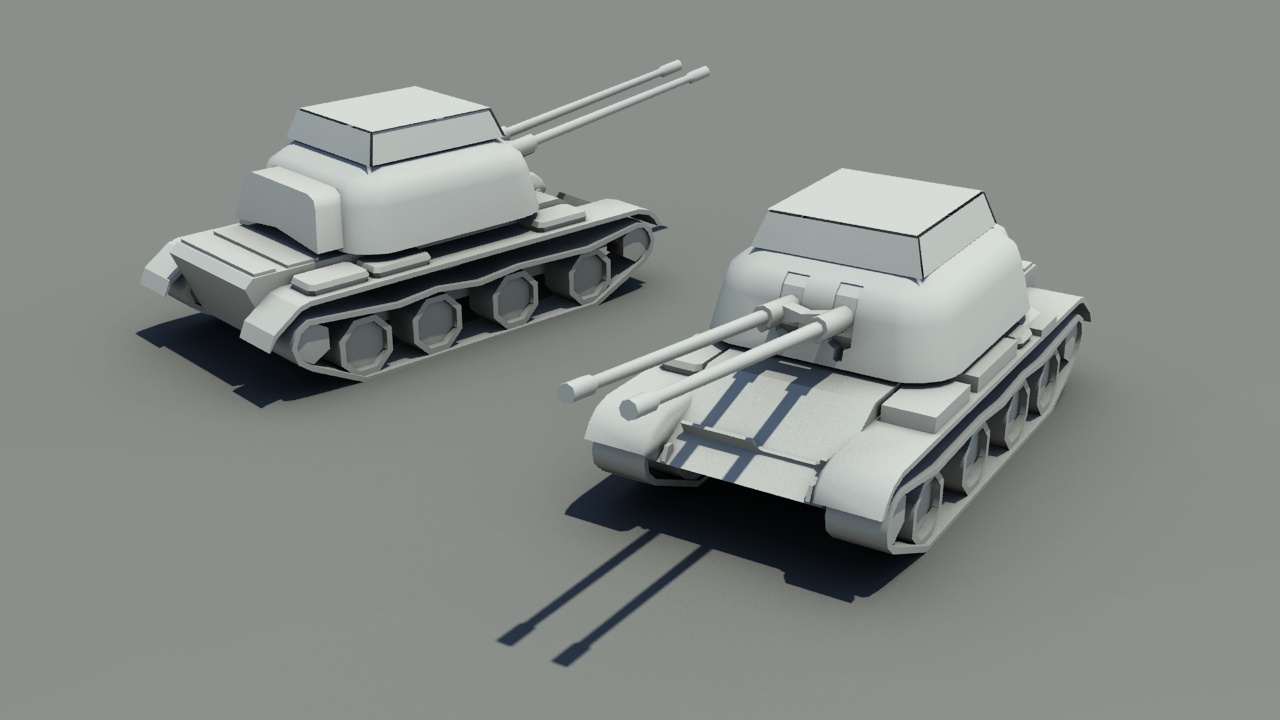 And the old ZSU-57-2, previously the first stage, is getting bumped to Junk Upgrade 1.
2. Furthermore the GLA marauder will be replaced by a new T-72 model (currently a low quality T-72 model).
3. The cargo plane for USA supply and tank drops will be replaced.
4. China's Helix will be replaced from the current Hind to a more realistic Mi-17 'Hip'.
5. The troop crawler and China Inf troop crawlers will face an update.
6. China will also be given a tactical bomber for EMP and landmine drops, the Xian JH-7.
7. China Nuke's Emporer Overlord will be switched for a Type 99A2 MBT.
8. China Nuke's Nuke Battlemaster will be switched for a Type96A (think Type 96 with Type 99 turret, sort-of).
As usual, we'll keep you up to date when things get interesting.