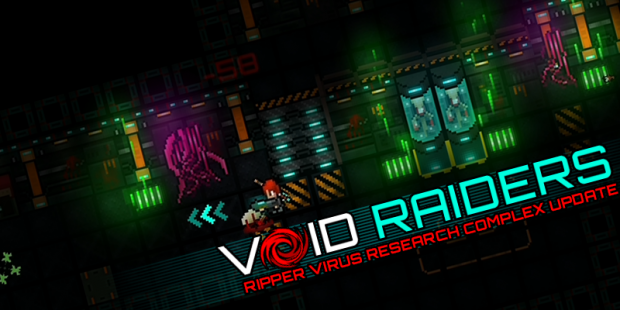 Hello everyone! It took me longer than i expected to write another update and shame on me for that, but last week was reallly busy, everything what could go wrong went disasterous and week ago i was restoring friday backup of game files.
In the end, this all has a good ending as "Ripper virus research facility" is here and aviable for download!

New Dungeon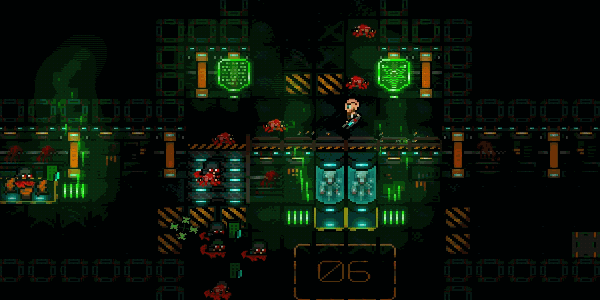 Yes, this is main feature of new update and hope you will like it. It offers quite different gameplay than the first one, has slightly adjusted random generation, new objectives, new enemies and its much darker in order to bring you some of the aliens or space hulk like atmosphere.
Hope you ll like the new boss encounter. Most of you should defeat him with ease if you ll follow common sense, but if you never played any MMO with raid content before i ll give you free tip. Killing adds first is usualy very good idea.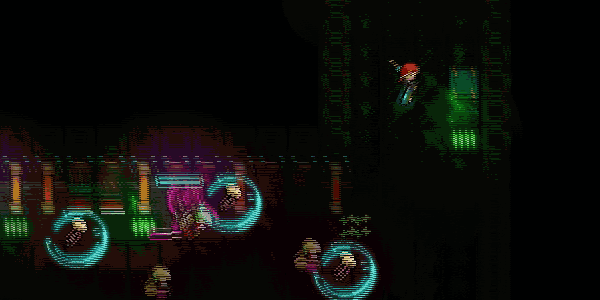 Please note boss has improvised graphics and animation to his tentacles will be added later.
The mission select interface is temporary as well and mission select interface will receive "tab switch" button in future where you ll be able to read a bit of story behind each mission and see suggested difficulty or unlock requirements. (right now everything is unlocked from start to make testing easier)
Gudrun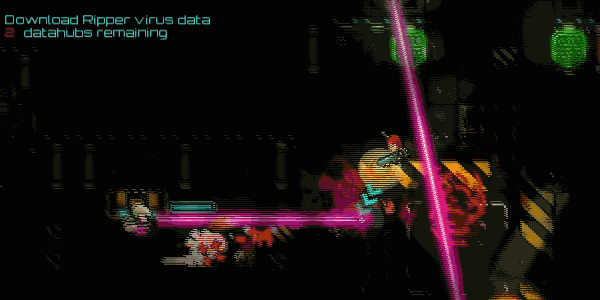 Well, gudrun, some loved her, some hated her. Unfortunately most of you hated her and thats why the decision was made to redesign her. She received plasma shotgun, "bladedancer" branch was replaced with "assault" and sword usability was reduced to dash related abilities only and for situations when out of ammo.
Decision to redesign her was made for two reasons, first was that i failed to explain how to play her. I saw few gameplay videos and players did not understand how she is meant to be played, sure she was meant to be advanced character to play, but still it was my fault explaining gameplay mechanics and i knew something will have to be done about it.
Second reason came shortly after when i was working on the Rippers, there was no reliable way how she could defend against melee attacks, there was no way what so ever to fight the Hulk enemy type and it was clearly impossible to deflect laser attacks.
And that was the main reson why i had to make hurtful decision as i chose to have more variability among enemies over having one broken melee character.
Gameplay changes
I'll try to be brief with this, only thing i would love to talk a bit more is the "level sizes" changes, but there is not really much to say about it, you have to try it, finish couple of missions and you ll tell me your opinions as mine does not really matter.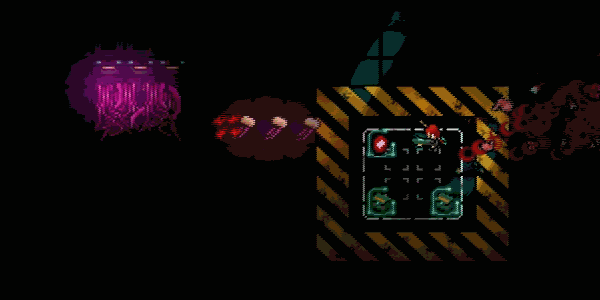 In addition difficulty was adjusted once more and first mission boss HP was nerfed again, so now everyone should be able to defeat him(but still can not be zerged, player have to follow the encounter mechanics and this will never change).
Near future plans
I'm really excited about following weeks as they ll determine if this game will be still just after day job hobby project or if it ll get bit more serious. Now im going to have a break for day or two, just replying to comments everywhere, do bit of necesseary marketing work, like updating game profiles on social media and ll prepare material for few days of spaming.
In middle of the week i ll start working on the new update which ll bring another playable character and the Neon Gardens dungeon, i wont talk about these now as i want to keep something for following updates, but here is what is special about following weeks.
Game ll attempt to get to the STEAM store! My priority will be to prepare steam greenlight trailer in following weeks so thats why the next update will be bit delayed, not by much, but there will be at least one week long delay.
Content wise it ll be biggest update till now as we had update with new character, we had update with new dungeon, but now i ll try to make update with both. Hope this will go well and in two weeks i ll be asking you for your support and vote for greenlight campaign.
Hope you ll enjoy current update and let me know your opinions about the new dungeon, new enemies and reworked Gudrun. Thanks for reading!