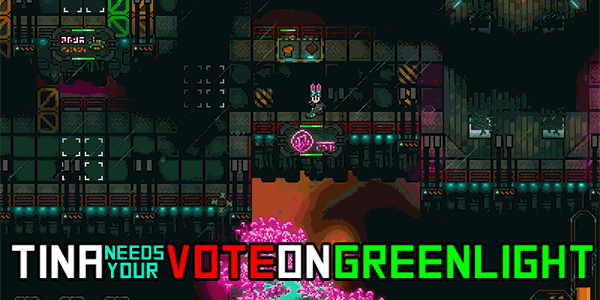 Hello everyone! Time has come and after six months in development Void Raiders needs all your support on Greenlight! I must say im quite nervous about this as everything is now in your hands and its simillar feeling like back at school when you wrote a test, handed it over to the teacher and waited for result:-)
However this situation have advantage, i can beg you and ask for your support and togehter you can decide if this game is worth beign aviable on steam store or not.
What am i doing to convince you game is worth your time? Have a look at the:
GREENLIGHT TRAILER
Im really excited about it, however the sooner this ll be over, the better as right now its hard for me to do something else than constantly checking staistics and watching % on our way to top 100 grow slowly.
CURRENT STATUS
Right now after 18 hours on greenlight(at the time im writing this update) game sits at 38% on its way to top 100 with quite good 40% NO, 60% YES votes ratio. Its not the best Greenlight start, but not the worst and i belive this ll have happy end and i ll be able to invest more of my free time in to the game development and add all the features i would love to have in this game to make it more interesting and enjoyable experience for you.

But still, "battle" is not over and Void Raiders needs all your support! If you like it, ask your friends to throw their vote in too.
SUMMARY
If you are here, reading game profile for first time here is summar of what you can expect from the game.
Every playthrough is different - random levels, items, rare spawns
Pernament character progression
Character customization through leveling and talent trees
Phase based boss fights
Open game developement - your opinion matters!

Hope i convinced you that Void Raiders deserve your vote and together we can bring game to Steam!
Thanks for you support & visit!
Tryzna
PS: Just to make this more interesting - I will quit smoking if this ll be succesfull till sunday midnight;-)