Background
I have focused a lot of time to coordinate people who were interested in participating in the project as voices for various characters in the game ...
After some research I was recommended to visit the newgrounds.com and actually found people very competent and interested in participating in the project. I already have several recorded sounds and I do speed tests of x phrases pronounced and also adjusting code to call the sound at the right time.
Cameras
Another point that I've been working a lot is the angle of the camera. Instead of the camera follow the witch I'm putting the camera in fixed positions and always looking for the little witch.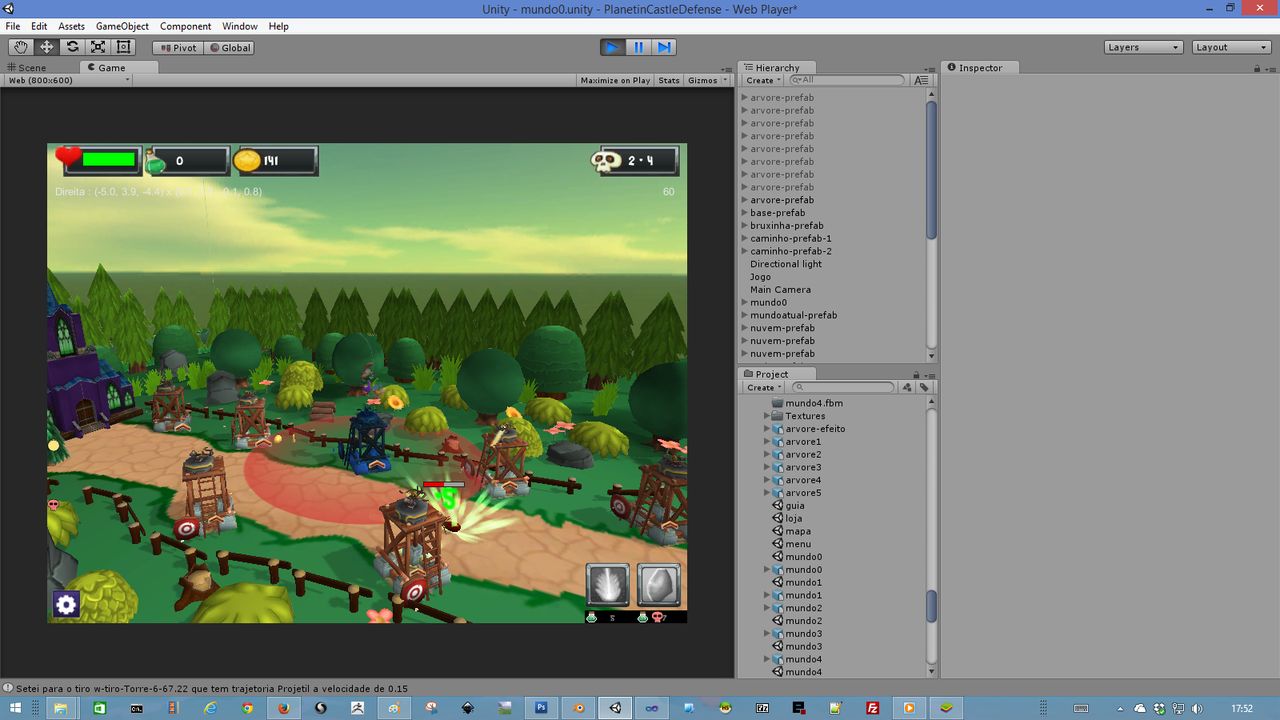 Use this technique has a good side and a bad side obviously. The fixed camera allows me to focus more on the distribution of objects in the scene without bothering to cover 100% of the scenario and this greatly reduces the polycount.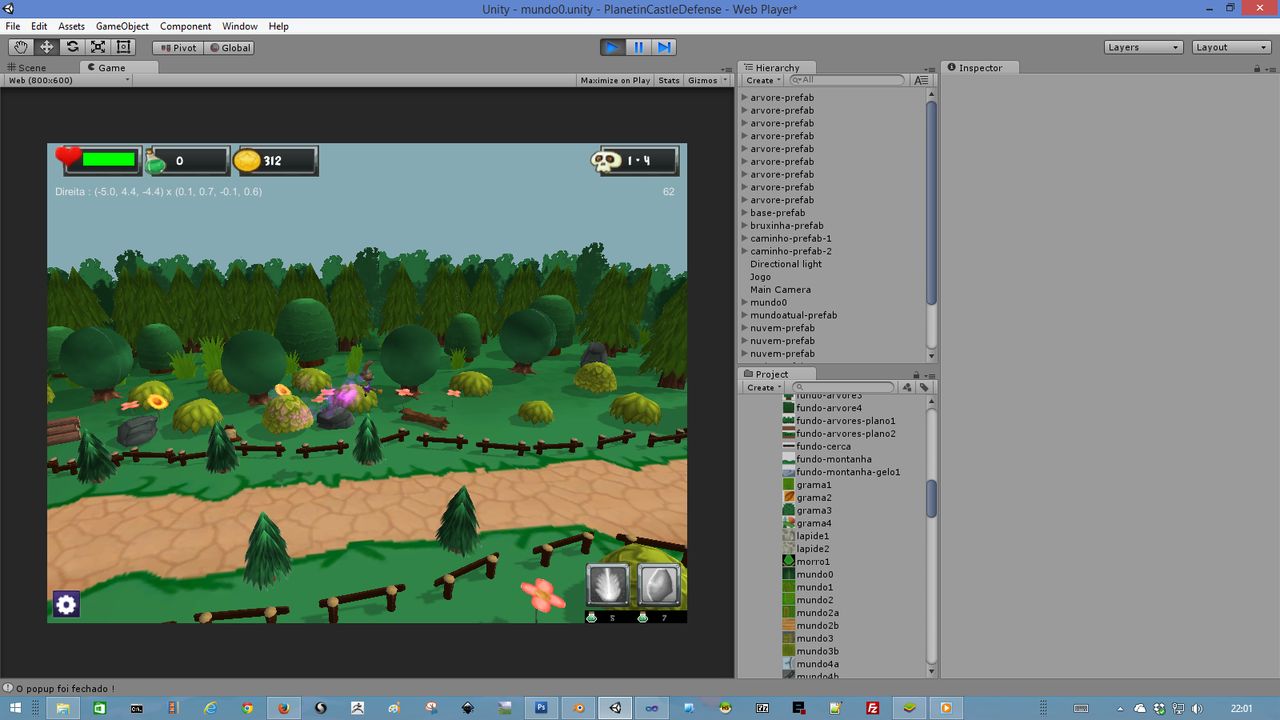 On the other hand reduces to some extent the dynamism of gameplay and I'm studying easy balance between cameras.An important point and that was common to all the criticism I received after making the first demo of the game is that the camera was too far away and because of this the player loses contact with the level of detail of models, then upon request I put the camera closer to the action but that affects the gameplay and need balance more!