Weekly Report - 22
Time for another update to the game. Development of the game itself continues to go pretty smoothly, though we're having some issues with the subscription system and distribution system. There are a lot of improvements coming to those systems, but for now let's dive into this week's changes!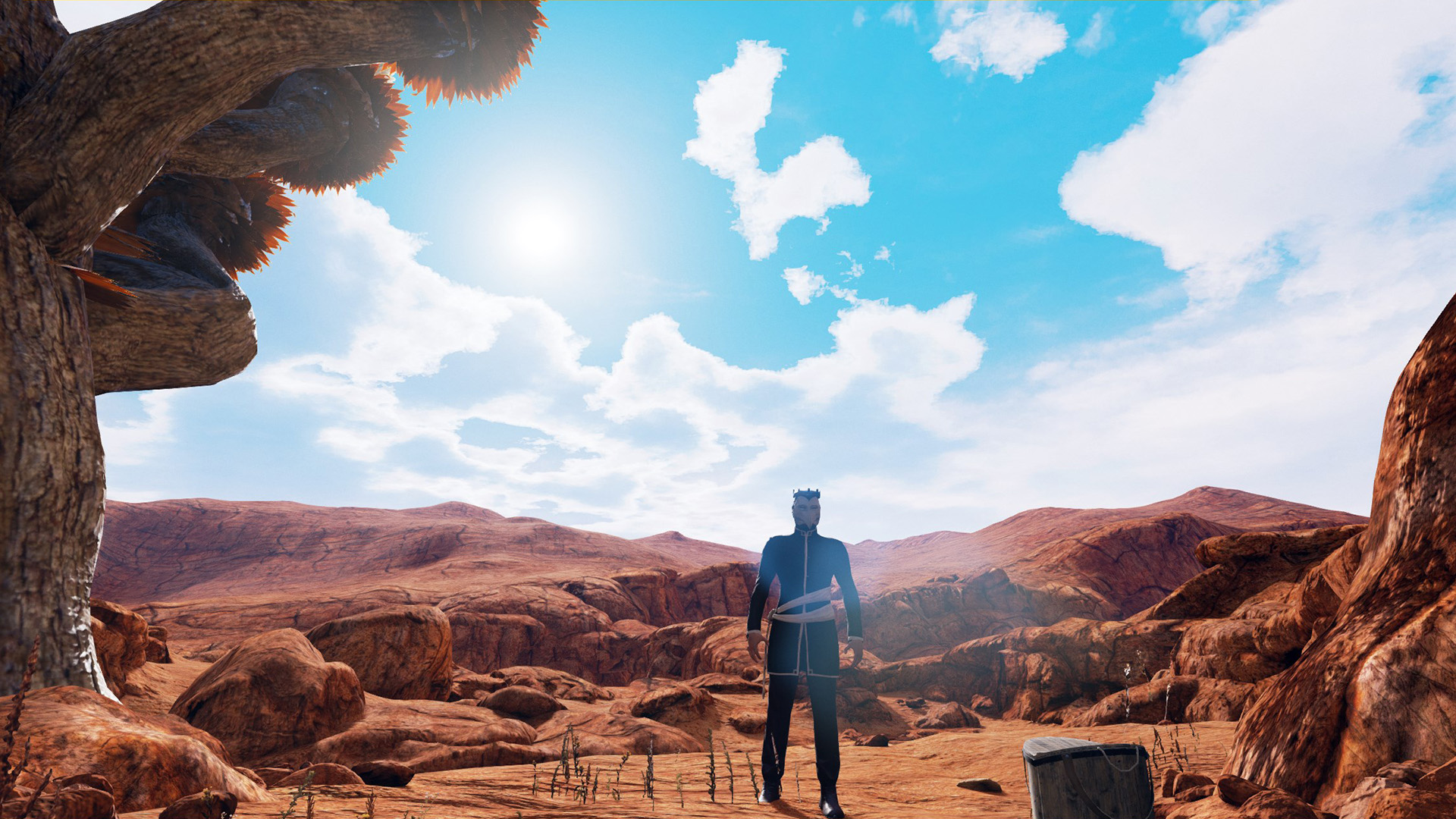 Quest Engine / NPC Integration - This week most of the work went into a more direct integration of the quest engine with NPCs, allowing dialog to run events and interact with quests. The end result is a very flexible and powerful system that allows NPC Dialog to trigger virtually any world event possible, whether it's quest related or not.


Quest Update: The Three Brothers - Because of the better interaction between quests and NPC dialog, we were able to rebuild parts of last weeks quest to have it properly driven through the NPCs involved.


Further Landscape Improvements - Yep, I managed to do even more work on the landscape, further improving visual quality by adding detail textures to the rocks. This is likely the last I'll improve of the landscape for quite a while.


Post Processing and Lighting Tweaks - The post processing was adjusted fairly significantly to produce a more realistic image, with less harsh tones and overblown saturation. The lighting was also adjusted to significantly improve shadow color and realism.


Journal Categories Improvements - The quest journal was adjusted to no longer display quest categories unless there is at least one quest of that type in the journal, resulting in a cleaner, more readable journal.


Quest Item Improvements - A large amount of coding went into making sure the game handles quest objects properly with regards to multiplayer, as you wouldn't want players disappearing with your important items, or your own important items being consumed in someone else's quest. From now on, all quest items are given directly to the host, and your own quest items are hidden and disabled when you join a server as a client.


Weapon stamina cost reduction - The stamina cost for swinging weapons and performing power attacks was reduced by about P in most cases, making combat a little more fun, and less of a death sentence.


Fixed: Ka'tro buying - Fixed a bug that was causing Ka'tro to be unable to buy most categories of items, now he'll buy damn near anything.


Fixed: Unable to buy the first item in a store - A small bug was causing an inability to buy the item at the top of the list in stores.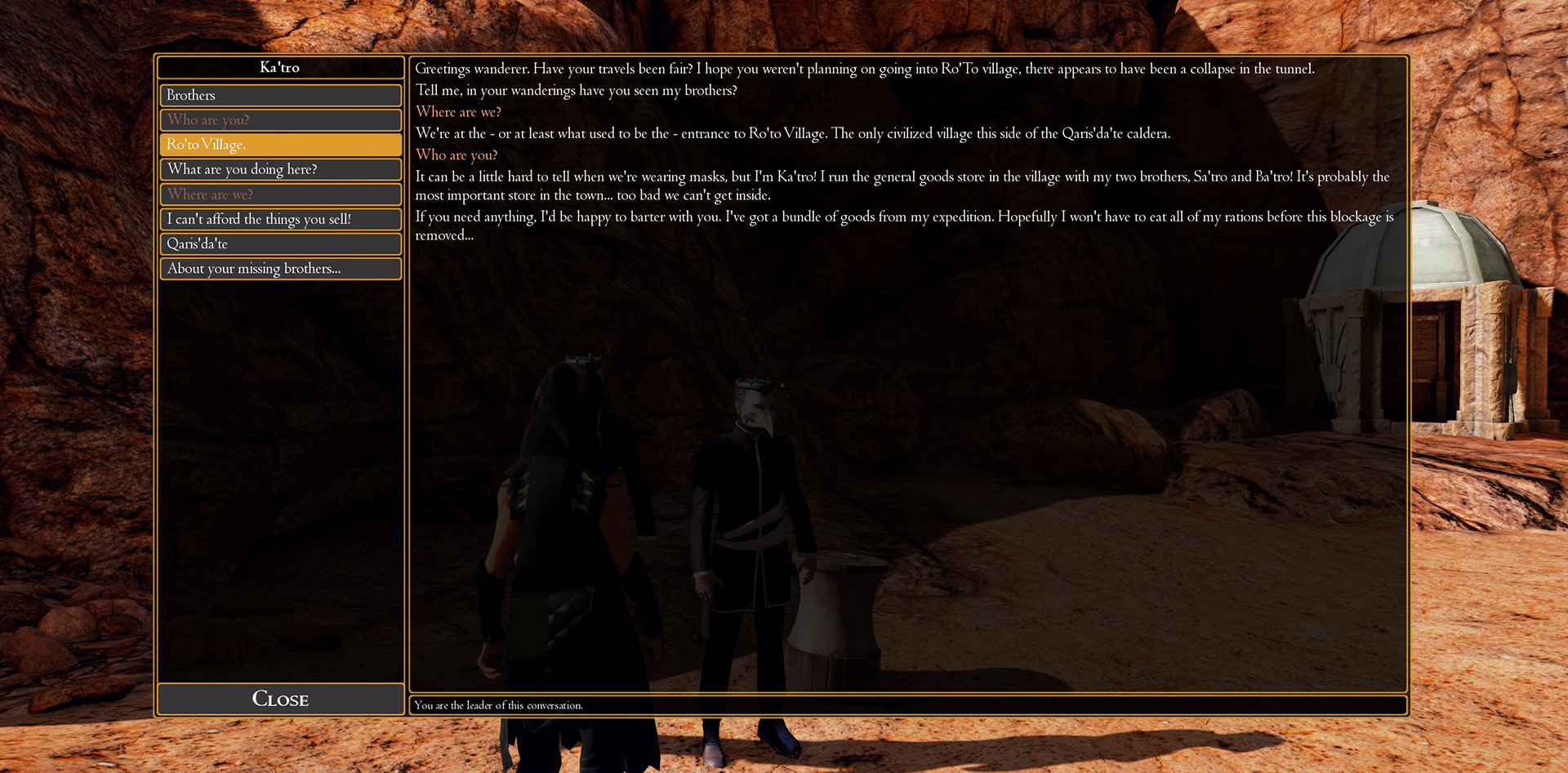 Speaking with Ka'tro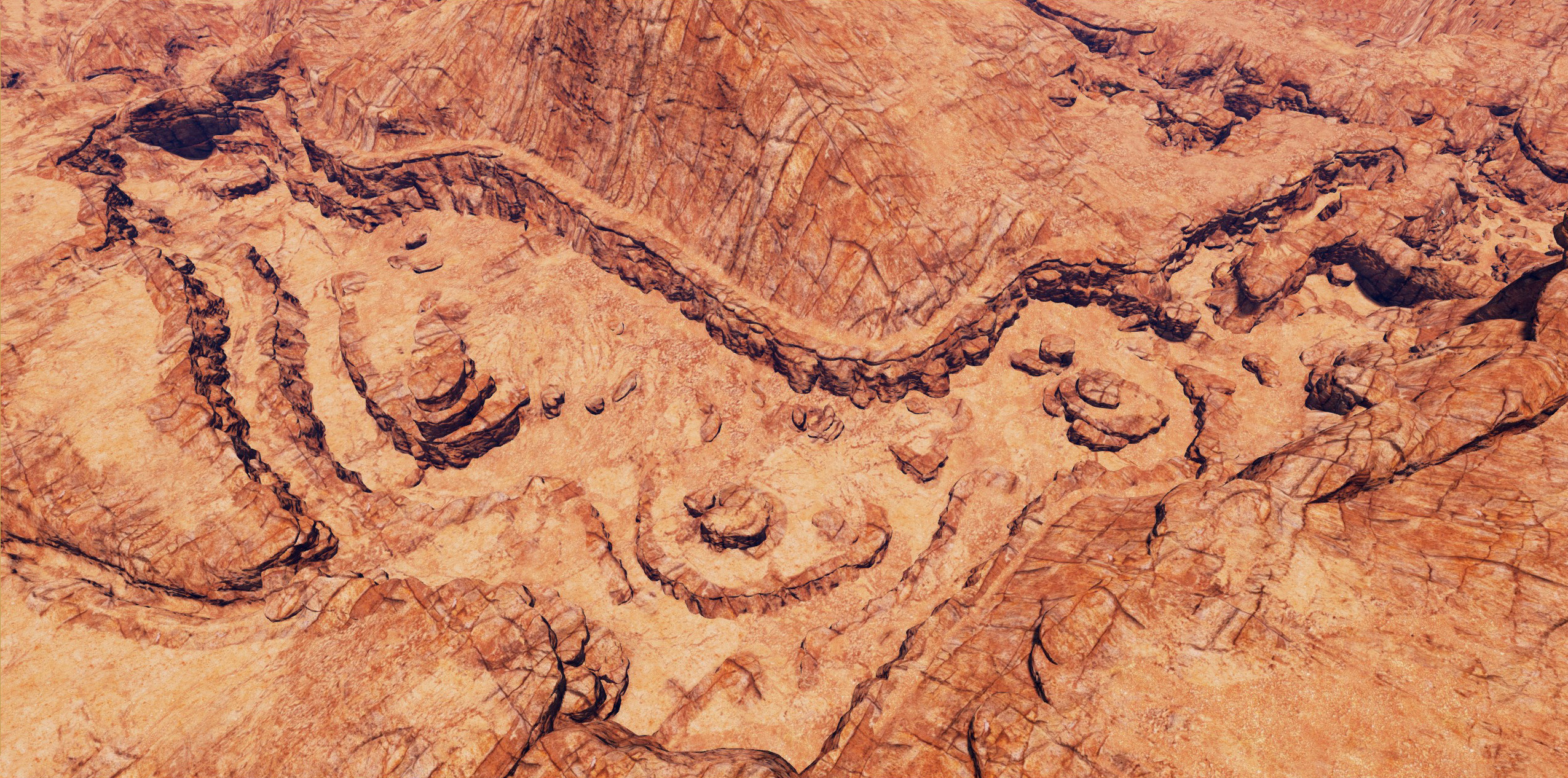 Above shot of the new area, under construction.
A bunch of work went into building a new large play area, but that wasn't quite ready for today's release; and of course, as with the previous weeks there was a bunch of work on the village art as the character customization system. A few other features were coded as well, but they haven't actually been used in the game yet, so I didn't mention them in the change log.
Moving forward, I'm going to be focusing on some improvements to the payment and distribution system, as well as some of the text on the website, but there will still be plenty of progress on the game.
–Luke
---
You can play Vizaris right now for just $4.99 a month, by going to www.VizarisGame.com/play - get your friends to sign up with your referral code for a discount - get enough friends and even make money! Free press access available to anyone who can prove they have a following! Questions, comments, feedback, and death threats welcome!