This week has been a busy one, but it has been focused on the visual look and a feature for legacy methods of installation. Been doing lots of testing of Form backgrounds and some much needed visual cleanup on some icons/buttons.
Visual Cleanup
The focus on the visual cleanup has been on the buttons and controls of the form. Essentially, I am aiming for a clean look that has elements linking to the actual visual style of the game. Previously some of the selection boxes had more placeholder images, most of that is gone now, and as you can see some simplified menus for the Unified Graphics Panel and the Checkbox Feature Selection.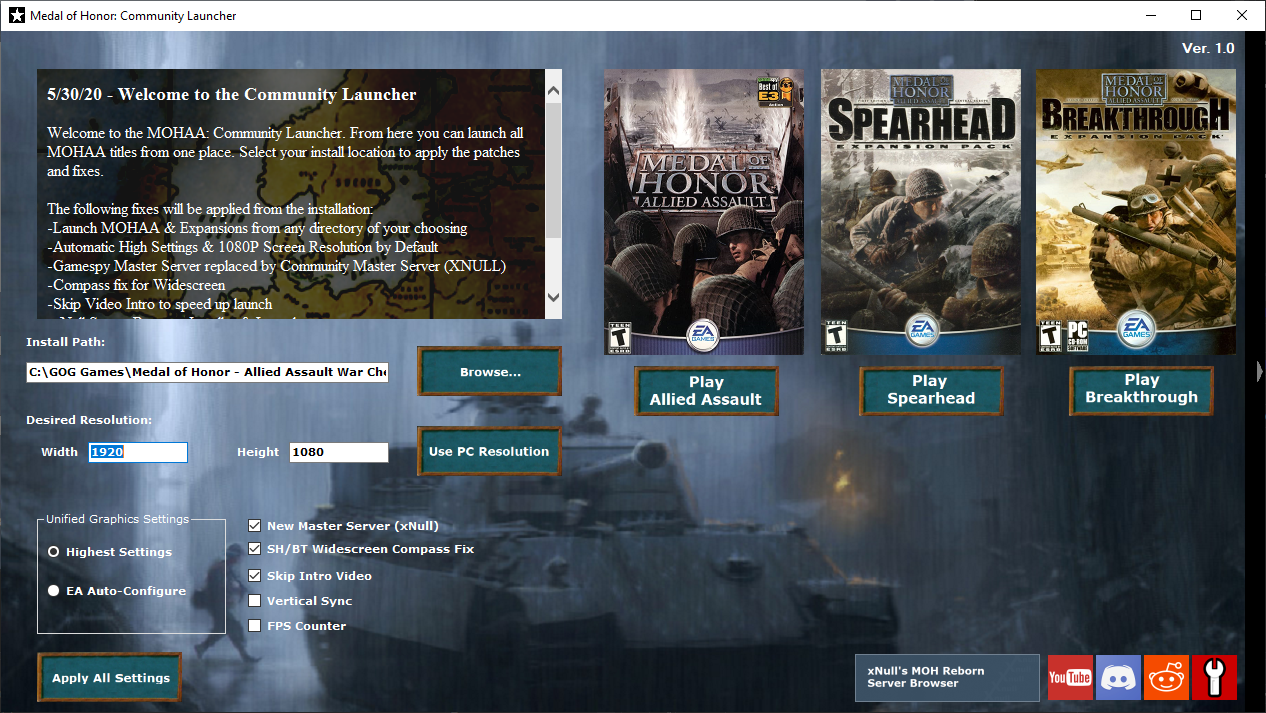 Integrated CD Patches
A major part of this week was coding the CD Patches and another Form to launch them from. This should be useful to anyone with their original disks. This allows manual install of patches, I am not certain an automatic patching method would be worthwhile as many people are getting the game through newer methods like digital distribution. However, all the patches for the NA/UK Release of Allied Assault and Expansions are included. This panel is easily launched from the arrow on the right hand side of the main launcher screen.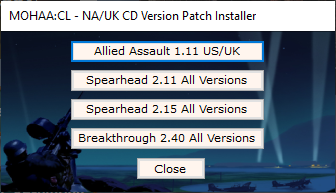 That is all there is for this week. More updates are to come in the near future.