Vindicator: Uprising is coming to Steam! July 3rd is the day.
A shoot 'em up platformer with pixel graphics, epic soundtrack and real challenges. All this for $2.99, come on. It's real. If you like challenges and retro aestethics, be sure to try this game out. It's still hard, but the updates makes it more accessible and fun!
Details
-platform shoot-em up
-nine single screen levels
-retro pixel graphics
-fast and responsive gameplay
-specially written orchestral music for each level
-an intriguing story where you fight your way through the whole hierarchy of Angels
Story
The player character is a special agent for an organization called "The Order" that rules the world in league with the "Angels". The Angels are a mysterious ancient race, mercenaries which sought to conquer the earth and made a pact with the emerging organization.
The player discovers the hidden truths that the Order uses for world domination. He then turns against his "Order" and leads earth's resistance as a "Vindicator" with his arcane knowledge to oppose the Angels.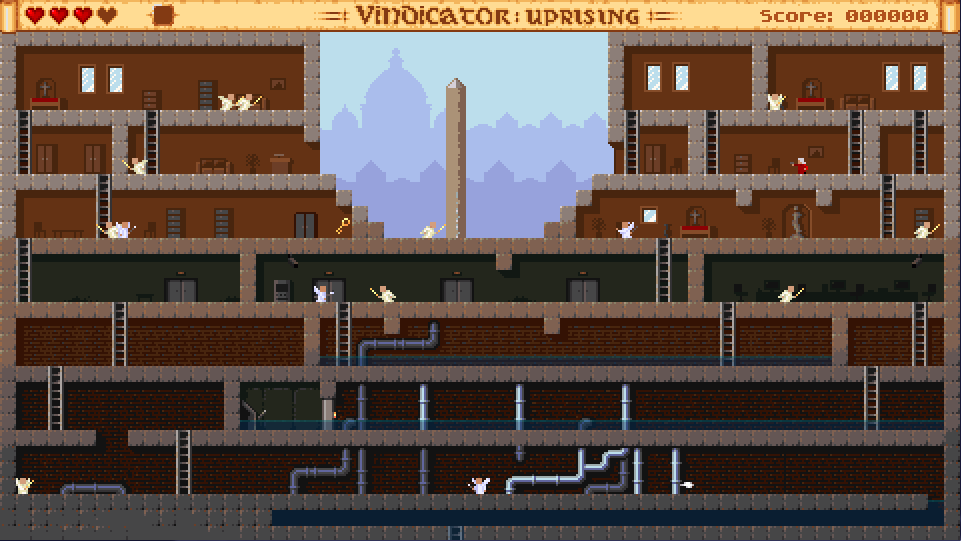 You can still download the free version here:
//The GamePhase Team