Vigilantes is a crime themed turn based tactical RPG, which was successfully Kickstarted and Greenlit in 2016. An older demo is available here, whereas a more feature and content rich version can be purchased direct and at a discount here. Vigilantes also has a Steam page here and our Facebook page is here, if you'd like to stay in touch.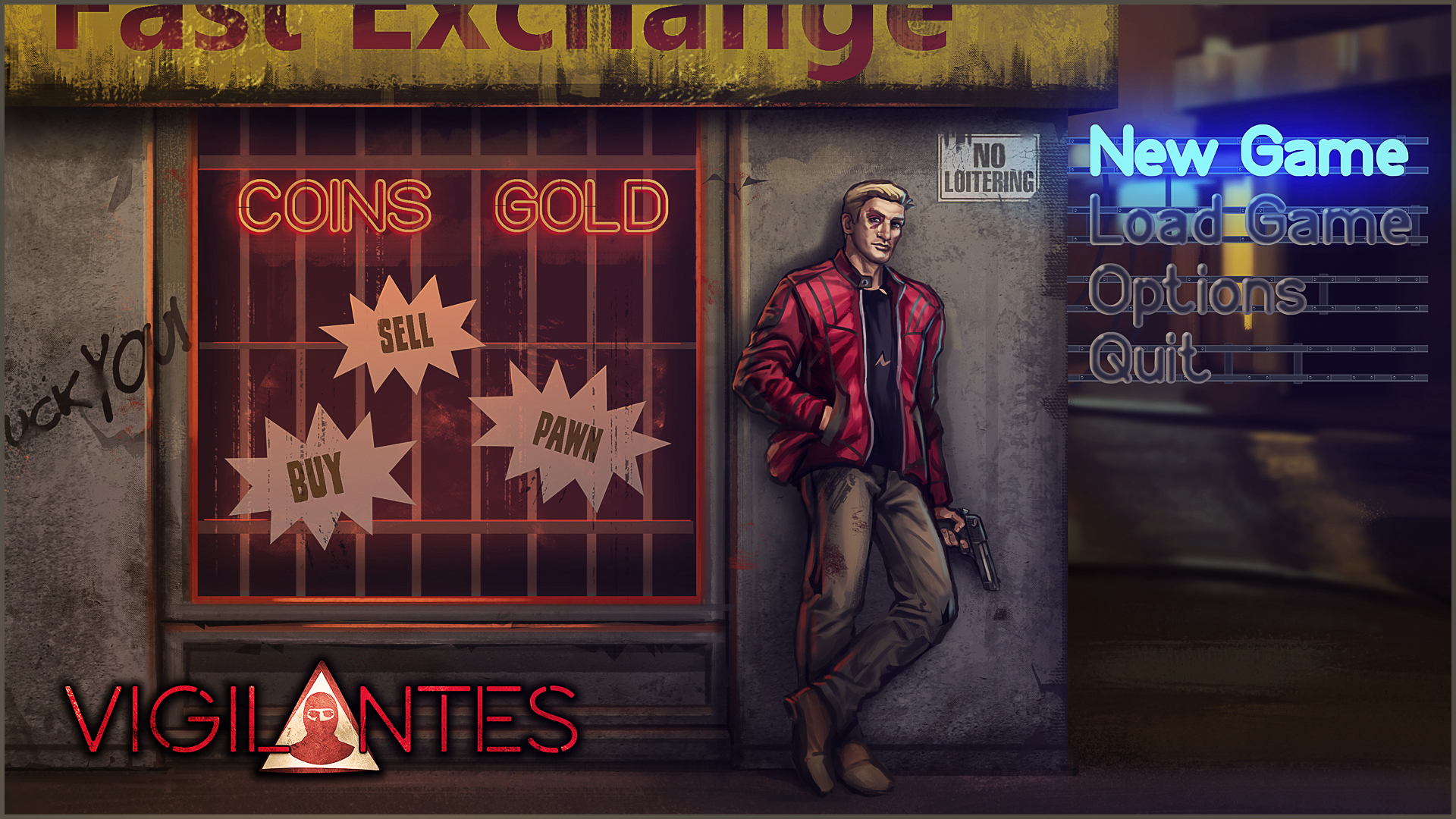 Vigilantes version 15 is now available. This update adds two new mission types, non combat encounters, player fleeing, 3 new encounters, 2 new maps and 3 new perks. The first video covers the additions made in the second half of the update. The second video was posted in the last article on Indie DB, and is included for completeness, and further down you will find the complete release notes for this update.
If you have any comments or questions, please share! It would be great to hear from you.
[Features]
New mission type: prevent enemies fleeing the map
New mission type: escort NPC
Added code to support non combat encounters
Added code to allow players to flee/exit the combat area
Added code to support enemy spawning during combat
Added code to bypassing obstructions through dialogue choices. This will be useful for shortening the path in escort missions
Added simple camera movement to city map
[Content]
Added first non combat encounter: Barbarians at the gates
Added new Encounter: Dilettante (Thanks Helena!)
Added new Perk: Insult (Increases critical chance vs this character)
Added new Perk: Nocturnal (Increase AP, damage, damage resistance at night; lower CTH during day)
Added new Perk: Critical Charge (Successful melee or firearm attacks increase crit chance on subsequent attacks)
Added new Encounter: Blackmail
Added 2 new Downtown maps
Added 2 new Downtown city backgrounds
[Tweaks]
UI elements for targeting information now shown on top (Thanks Nomad)
Improved the city UI.
Improved the tactical mission debriefing UI.
Improved the surveillance mission debriefing UI.
Added player flee areas to maps.
Disabled character screen for temporary allies. (Thanks Ushas)
Added fleeing icon to... well fleeing enemies.
Reduced load time from splash to main menu.
[Fixes]
Fixed enemies shooting through walls in storage park map. (Thanks Nomad)
Fixed a number of issues with Chinatown map. (Thanks Usha)
Fixed issues with Park and Downtown bar map. (Thanks Usha)
Fixed stacked items not being removed from loot bags, when entire stack is dragged to player inventory. (Thanks Usha)