Upcoming Pegasus 1.4 patch to be released SOON !
A lot of things have been happening these past few months, most importantly we are assembling a 1.4 patch to be released soon. During the course of development for the NVA we have made some balance adjustments, bug fixes, and added new units and structures to the USA side.
One of the things we have been striving for is optimization and generally getting things to run and load faster. One of the most noticeable changes during the optimization process was to implement a faster loading shell map (the map that loads during the main menu), but still maintain the feeling of Vietnam.
We decided rather than depicting a huge battle with lots of things going on that bogged down the frame rate, was to simplify things. A beach setting during a sunrise would allow us to focus on composition, lighting and special effects to help evoke the mood that our title song "The River" conveyed.
"The River" can be listened to on our music player.
A video of our shell map can be viewed here.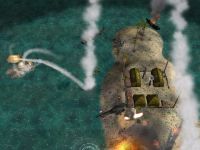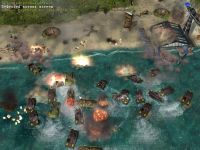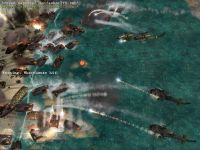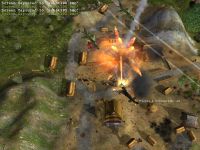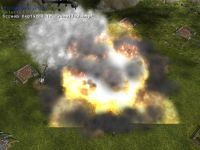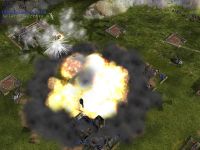 More new screens can be viewed in our image gallery
Demolition Derby
They guys over at CnCWorld recently held a screen shot contest of destruction, the screens with the best carnage would win. Congrats to Pathfinder, one of our very own beta testers, his VGO submission landed him 3rd place. Another screen shot taken by Jackson, another one of our testers, landed an honorable mention.
This Month in Vietnam - Summer of 1971
While herbicides containing Dioxin were banned for use by the U.S. Department of Agriculture in 1968, spraying of Agent Orange continues in Vietnam until 1971. Operation Ranchhand has sprayed 11 million gallons of Agent Orange -- containing 240 pounds of the lethal chemical Dioxin -- on South Vietnam. More than one seventh of the country's total area has been laid waste.
Our Forums
Website www.vgomod.co.nr
IRC