I wonder how you're going to react to the fact that this game is... absolutely nothing like Doom 2. That's because if the current artstyle is to be maintained, it can't be like Doom2.

At first, I tried making maps as large and complex as Doom's, but I realized it would've taken forever to create them when maintaining this style and level of detail:



And this way the art style influenced the gameplay.

I realized the maps had to be smaller than in most of the mods if I wanted to finish the game in this century. Here's how long a single set of stairs takes to create. Imagine doing this for an entire map.



Since the maps became smaller, the walking speed had to be slowed down. Since you move slower, I had to make sure you have fun stuff to do in every room. This also meant that every room had to be unique, so there's no copy-pasting, and even the reuse of textures is as minimal as it can be.

If there's a poster in the doctor's office, it's there and only there. You can interact with it and inspect it. I did my best to avoid a lazy approach.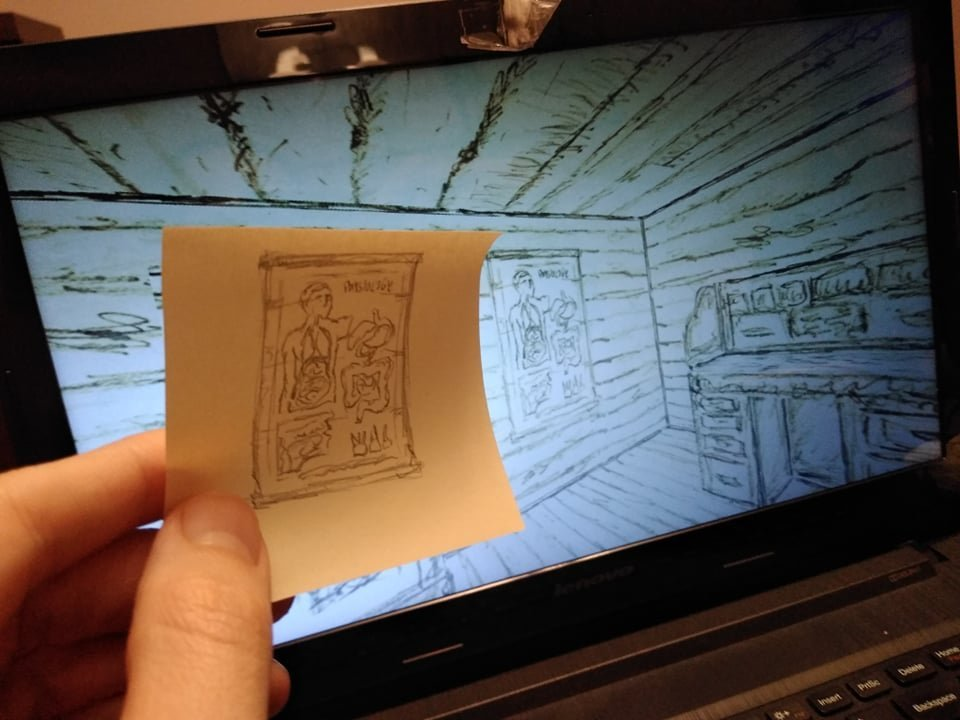 But I also wanted to try some fun stuff I thought could work in the engine and support the idea of being inside a diary. I didn't want to waste the theme. So level transitions are, I hope, quite inventive.
There's more things that I hope you'll find cool enough, but they take a lot of time and effort.
As for combat encounters, they wouldn't be much fun with the slow walking speed, so I decided to make them fewer but more impactful. And more inventive than pew-pewing the enemy to death. I'll talk about it some time.

So the game drifted towards a first-person adventure with action in it, not the other way around.
Fortunately, all of this worked great with the Lovecraftian setup, supporting the mystery, the themes of discovering some old and buried knowledge etc.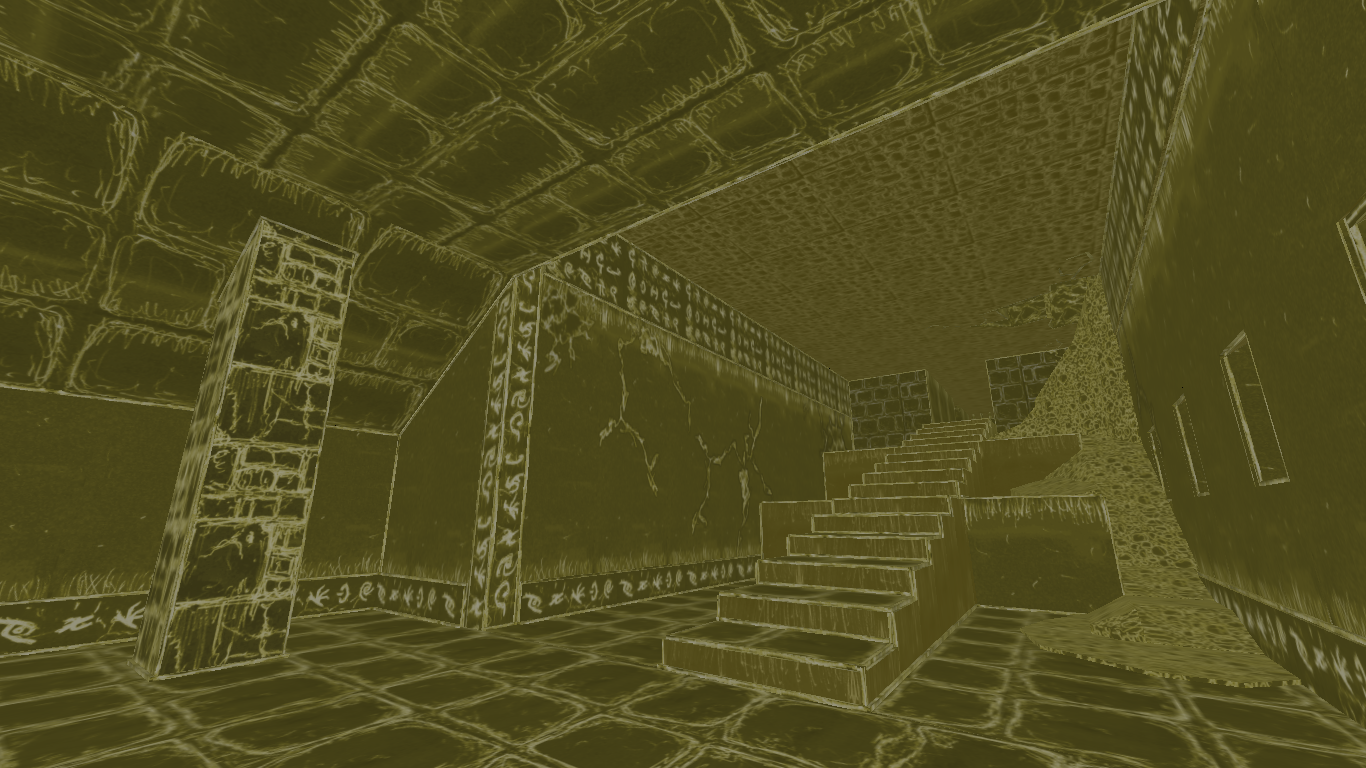 At the same time, I didn't want the game to be overly linear, so there are things you can do out of order, or omit entirely, or interpret in your own way without being openly told if it's right or not.

Regardless if this approach pays off, I'm happy that what I've made is my own creation. But it wouldn't be possible without people like SC, whose knowledge and involvement in making this mod made it technically competent. Big huge thanks to SC for his mentorship, you're the master of Slade, man.

Thank you to everyone who voted for this game in Mod of the Year for the Best Upcoming.

I have a Twitter and a Facebook you can follow for more frequent updates or just a general chit-chat. :)