Another 3 posts in one. I was gonna do a full video post when phase two is done, but it seems gonna take a while. Now that I think about it, I should had done more posts rather then stack them in one. I will do a recap post when I does the full phase 2 post.
Also, I think I am gonna sync the indieDB news page with my blog posts (at least the progress update posts).
Anyway, let's start. Remember the boss charged screenshot?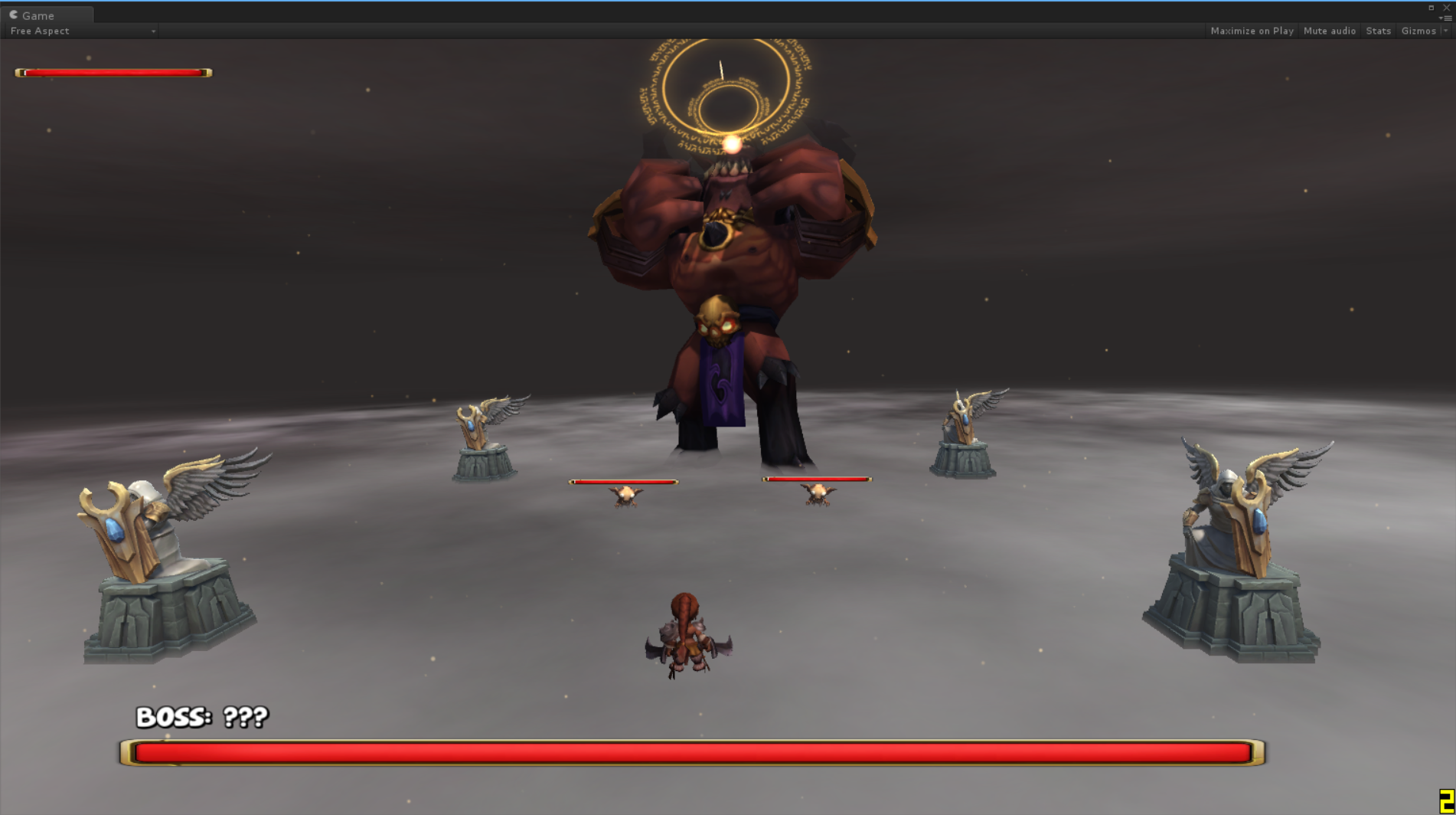 This is a new attack the boss got after he's on phase 2. I donno what to call it, so let's just say Mega Cannon! XD The attack have a large aoe area effect, and it does a decent amount of damage. Phase 2 isn't gonna be that simple =p Luckily, it does take him relatively long to charge up, so there should be more than enough time to react.
Beside from the new attack, the previous attacks of the boss all got upgraded!! His upper swipe attack now send Fire-wave across the field!
The boss's smash attack also got upgraded. This is pretty interesting because originally I was planning to have only 1 upgrade for the smash attack. Which is the flame burst at a T shape attack pattern.
However, I set the coordinate wrong and it end up as a III attack pattern. That gave me an idea of having multiple patterns to this one attack. Now the smash attack of the boss can cause T, III or /I\ flame bursts!!
However, I encountered another problem. Because the attack animation of all 3 pattern is the same. There was no way for player to recognise it's attack until it have been unleashed.
So what I end up doing is adding ghost flames around the boss before he does the attack to indicate what move his gonna use. Thought I wonder if new players will be able to recognise this.
I still haven't figure out the upgrade for the boss last attack, the swipe attack. Been looking around for new sfx but haven't found any well fit ones yet. But good news is that during the search I found 2 new effects, a stun star effect and a health recover effect! Gonna add them in as well.
Once that's done I can wrap the phase 2 up and add in the new sound effects (you may have noticed in the videos the new attacks don't have new sounds).
That's it for now, stay hyped! =P