During the Vietnam War, an extensive network of roads and backroads was used by North Vietnam to move hundreds of thousands of tons of supplies to the front lines. These arteries, ranging from paved roads to dirt trails heavily covered by jungle, crossed through Laos and Cambodia, and into South Vietnam.
This network was known as the Ho Chi Minh Trail.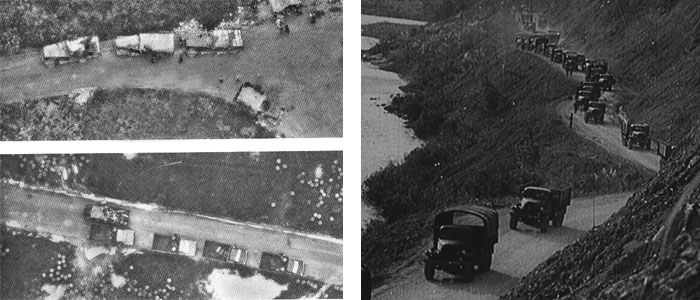 AC-130 Gunships were regularly tasked with air interdiction and armed reconnaissance missions over the Trail with the objective of disrupting the North Vietnamese supply lines. It was extremely successful in that role, destroying tens of thousands of supply vehicles heading for the front lines.
Naturally, such sorties are depicted in "AC-130 Gunship Simulator: Special Ops Squadron".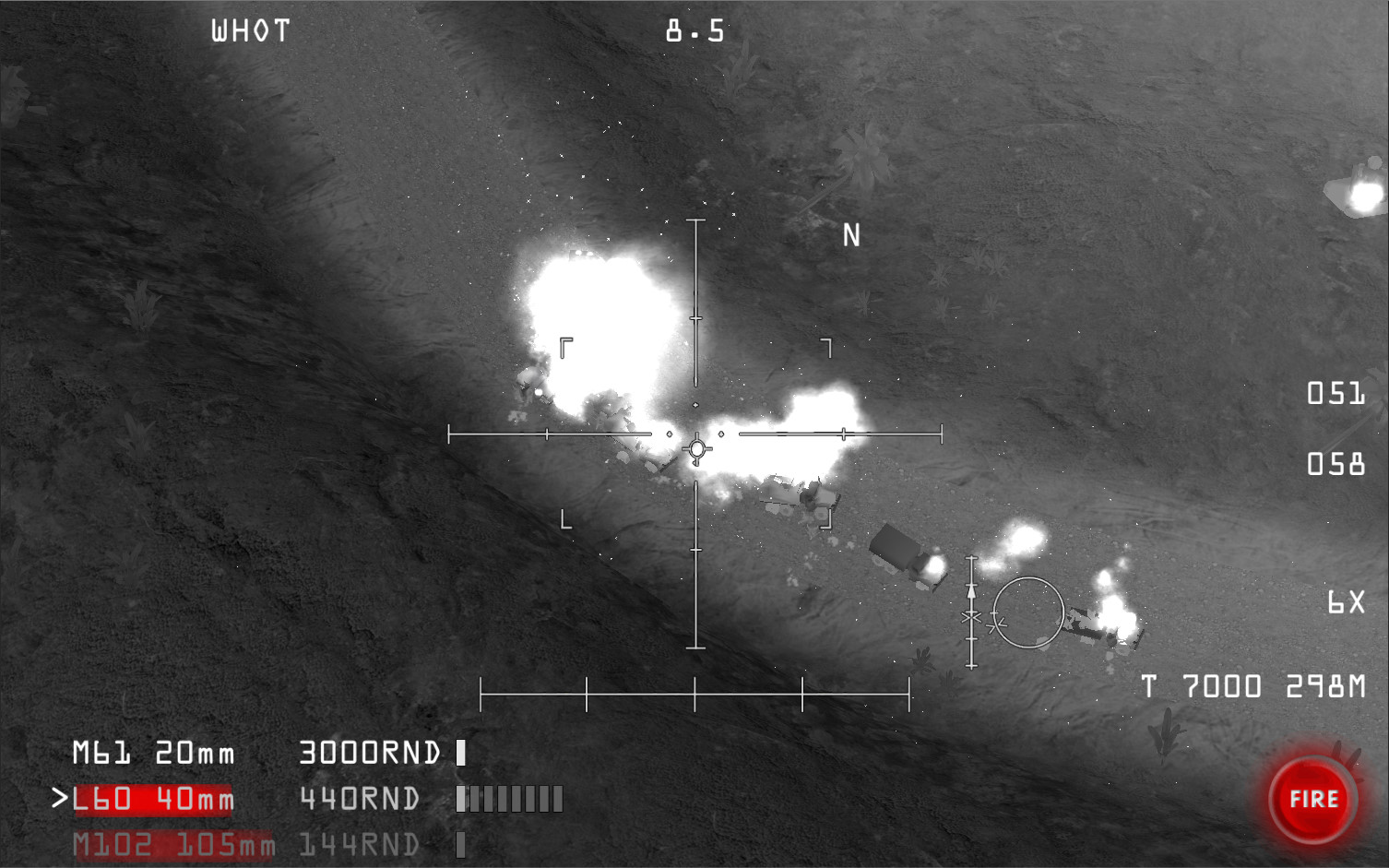 As with the rest of the vehicles in the game, trucks have damage modelling with several parts taking damage independently, each reacting in a particular way. Hits on the cargo may cause explosions, wheels are punctured or detached, fuel tanks may blow up, crew gets injured and may even fly off the vehicle if hit with enough force.
When attacked, and depending on the condition of the vehicle, crews may decide to floor it and drive away, or bail out and make a run for it on foot.