I'm back.
You guys thought i was dead, right? Well, you are wrong.
W R O N G
---
For those who don't know what my mod does:
"The Mod adds a Unique, historically-based, focus tree for Brazil, largest country in South America and her informal major power. It also adds more generals, policies and resources, all based on actual aspects of Brazilian Society to improve anyone daring to play as the South American Nation."

-Me, some months back then
For the last days i had been researching map customization. My goal, since i created this mod, was adding new cities and Victory Points, in regards to my countries' major urban areas.
So, yeah, i finally did it: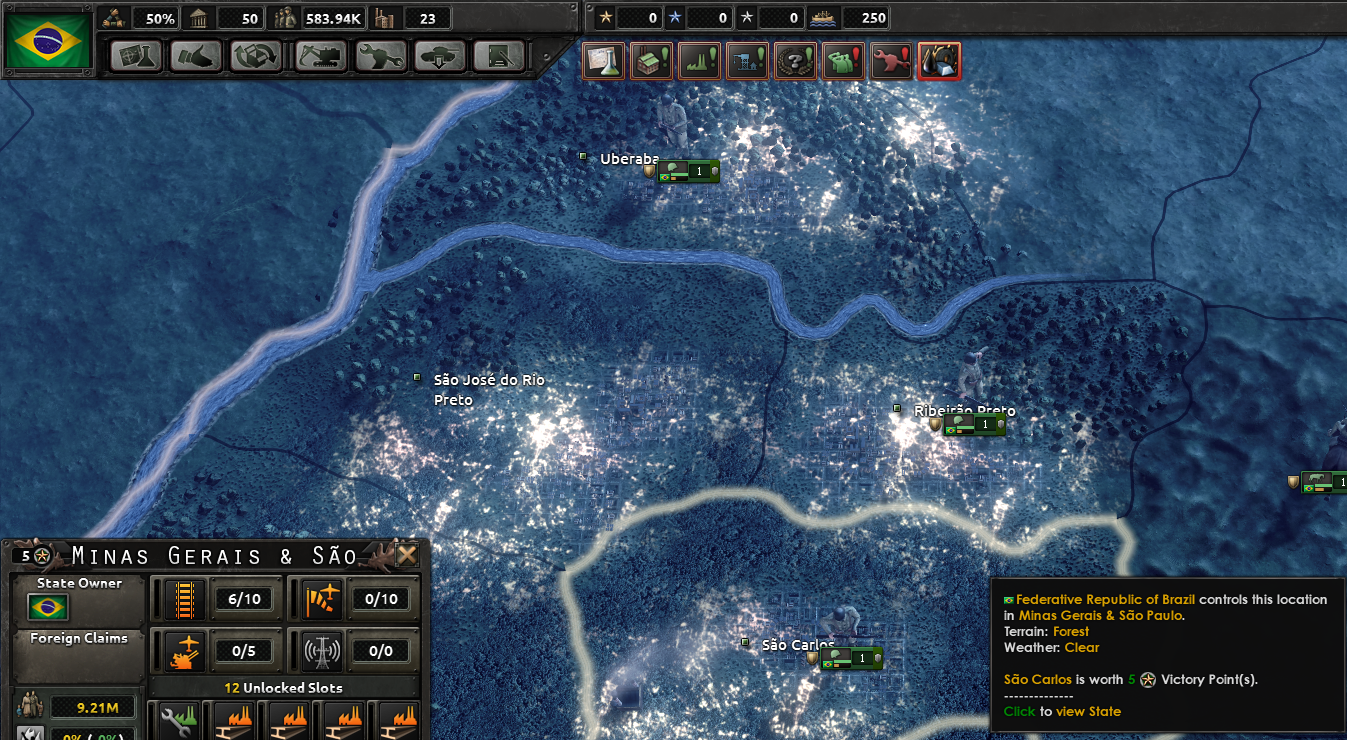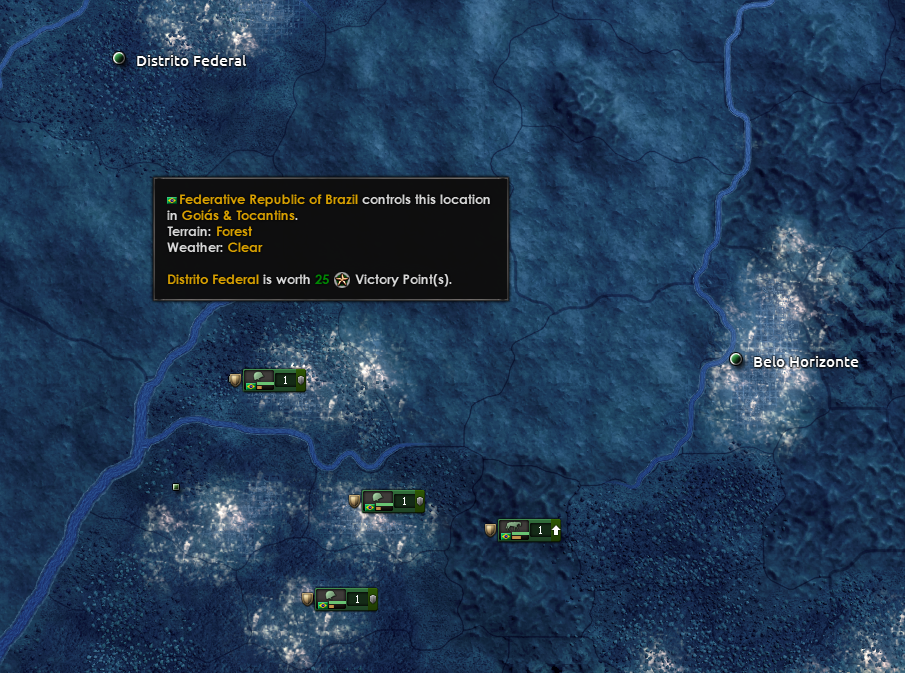 And it's absolutely glorious.
---
Also, i've finally fixed the music. Turns out it was a typo. Well, now you can play as Brazil with its best military marches while you head on forward to victory against the vile Argentine!
Also made some bug fixes and the best pun-idea from a brazilian to other brazilians.
---
That's pretty much it guys. You can download it here:
Have fun out there!