I am very happy to report that Airships early access v7 is finally out!
The major new feature in the game is landships, war machines on tracks and legs that are sturdier and cheaper than airships, but less flexible.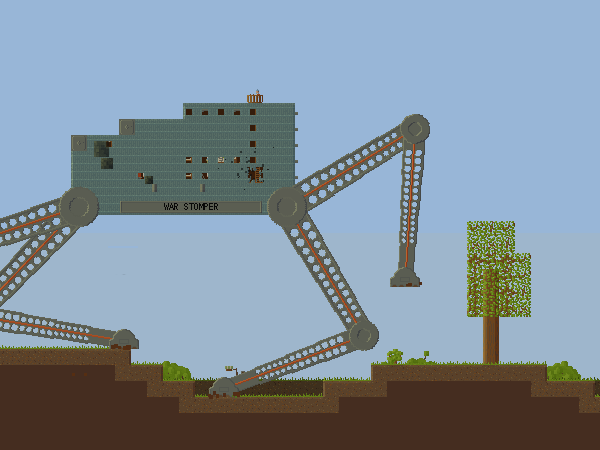 The strategic map has also had a major upgrade, showing state boundaries, roads and sea routes. Fleets containing landships have to follow those routes, and sea routes are only accessible if the destination city is friendly. A detailed blog post on the new map generation will follow soon.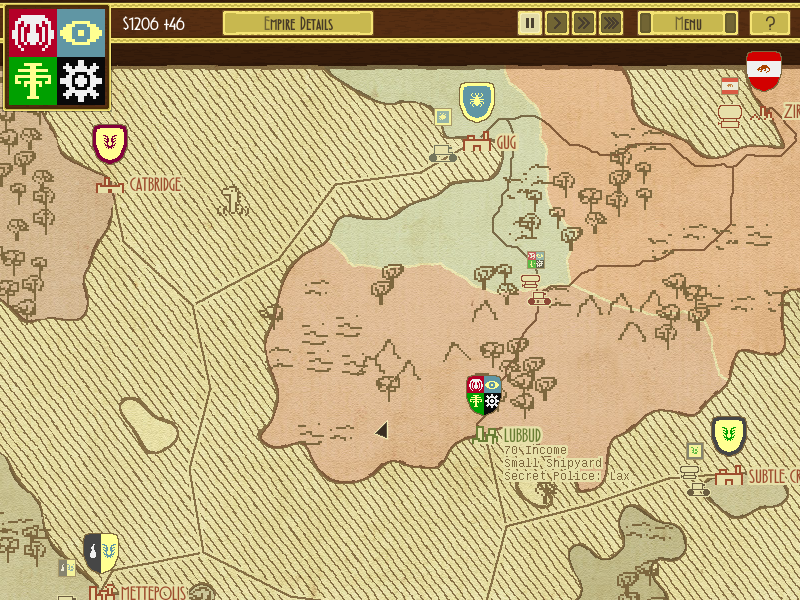 Ship crew has also acquired an upgrade. You can now order your crew to abandon ship, or to transfer from one ship to another. Boarders will consider making multiple jumps across floating rocks and ships to reach their destination. If you have units standing on the ground or on a floating rock, you can also select that and tell your troops where to move.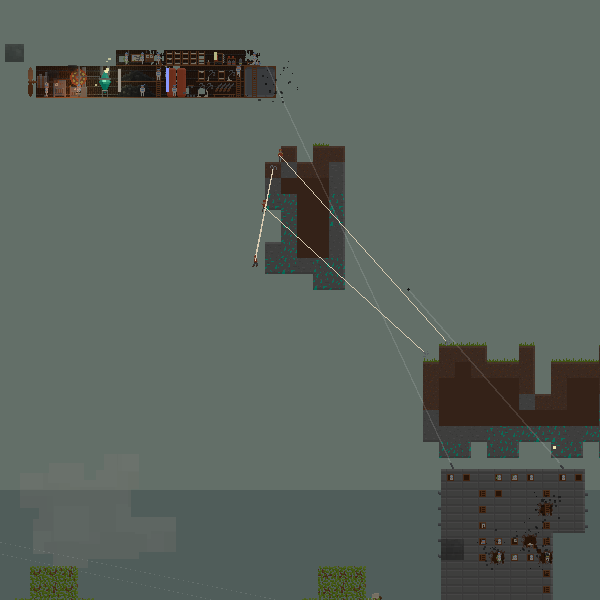 As usual with a big new release full of features, some bugs have probably slipped by. Please let me know if you find any problems, and I'll see that I can fix them quickly. Finally, if you'd like to try out those new landships in a real fight, hit up the multiplayer schedule.
Finally, here is the third new heraldic charge introduced:

Spider: Spider Legs Module
Features
Landships! Vehicles with tracks and legs.
Enemy crew can be trampled by landships.
Better crew AI and controls for moving outside: you can select floating rocks and the ground and give your crew orders.
Territories, land and sea routes in the strategic map.
Three new music tracks by Curtis Schweitzer.
Cannons produce recoil on ships.
Boarding distance indicators.
Three new heraldic charges with bonuses: Boar's Head Erased, Wolf Passant, Spider.
Particles like mud and soot can stick to ships.
Nicer ship outlines for targeting, boarding, etc.
Fixes
Ships now better obey targeting orders and no longer get fixated on firing on already-disabled targets.
Resources carried by crew are shown again.
Can no longer edit your fleet in multiplayer setup after you've clicked "Ready".
Fleet costs again visible in multiplayer setup.
Ships no longer sometimes move vertically when you add new modules in the editor.
Grounding command works again.
Removed light halos because they didn't look that good and were a massive performance problem.
Filtering out all ships or deleting all ships no longer causes a crash.