As usual, the release of a major new version has caused a whole bunch of bugs to be rapidly discovered. Today is the release of Airships version 5.1, which fixes the following issues:
Buildings now point the right way by default in combat setup.
Designing ships from the defences screen now works.
A crash in the main map caused by trying to intercept a stationary fleet has been fixed.
Double-clicking works again, and the UI should be generally more responsive.
Telescopes and Grand Keels are now available in single and multiplayer combat.
Fixed some music playback errors.
Added crew shouts for boarding actions.
Fixed a bug where the wrong ship would receive a multiplayer command under rare circumstances.
Can now tell boarders attached to the outside of own ship to target a different ship.
There may be a version 5.2 later to fix anything else that crops up, as well as rounding out some boarding-related stuff, and then it's on to version six. According to the development plan, v6 is all about making the game look good.
So far, Airships has been very much an in-development kind of experience, with simple, static, and occasionally glitchy graphics, somewhat inconsistent UI, and a general lack of what is termed "juiciness". Version six will seek to improve all of this, but I'm still deciding on how this will happen.
Definitely planned is an overhaul of the user interface, making buttons bigger and easier to hit, making sure that things are spaced consistently and named consistently, making sure that scroll bars and other widgets behave the same across the board. That is the bare minimum.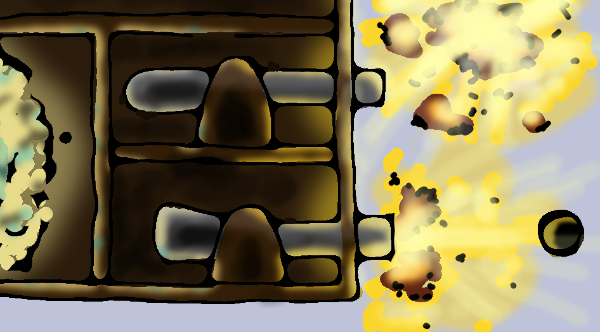 I also hope to introduce a dynamic lighting system, where fire and explosions light up nearby things directionally. I have a good idea of how to get this to work - a separate lighting map, surface normals, and a shader to tie them together, but I still need to put things into practice, and make sure performance is good. I will probably also have to rework and simplify some of the existing artwork, which already has shading that would conflict with the new dynamic lights.
Going beyond this, I'm trying to decide whether to rework the game's graphics in general. I've been thinking about using an alternate and more distinctive colour scheme based on the colours of red brass, cast iron, ash, and moss, and I might also up the graphics resolution by a factor of two. A certain degree of pixeliness will likely be retained whatever happens, because of the need to clearly represent what's going on. So when it comes to major graphics reworking, I plan to do some tests and example pictures and see how they strike me.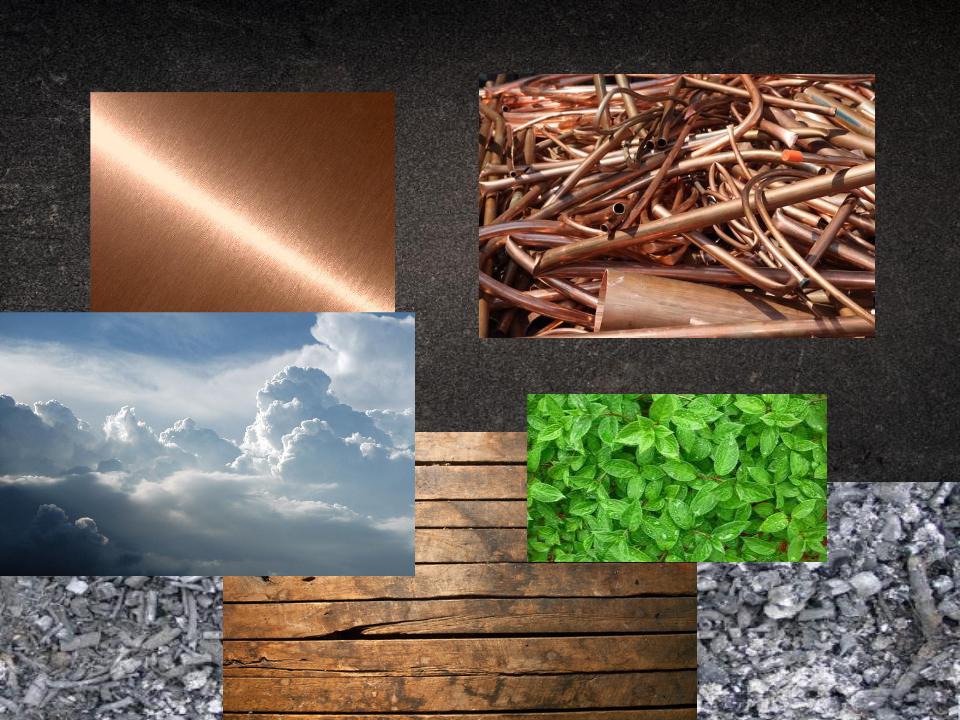 Mood board for alternate colour scheme.
All of this graphical polish is of course in service of expanding the game's audience. I am pretty pleased with how it's been selling, but the numbers (about 700 units sold) are still small compared to the game's potential. To get there, I need to finish the trek through Greenlight - the last few days have seen a nice bump in numbers, and I need to make the game's visuals grab attention.
Wish me luck!