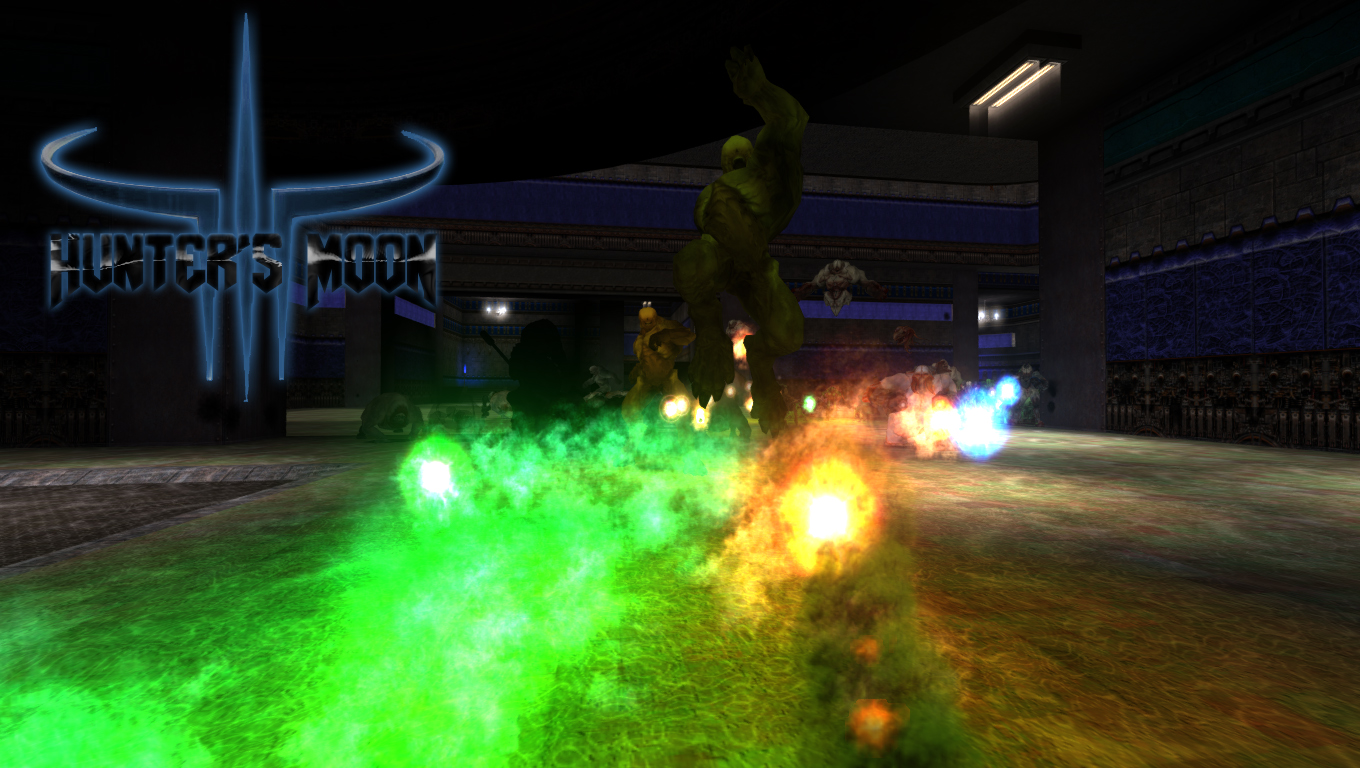 Version 2.9 is arriving this Saturday May 27!
So after the looong wait here is the awesome news i have for everyone, this Version will bring a considerable amount of cool stuff to refresh a bit the mod's gameplay, the first being the Weapon Ultimate mechanics:

Every time you see this icon in your HUD right above the Ammo list in the right corner, this means the weapons are ready to fire their Ultimates, these ultimates are charged trough killing hordes, be aware that Forgottens doesn't count as a kill once they are just spam from Pain Elementals, every single monsters counts as one point, no matter if it is a common enemy, hell noble or boss, one kill = one point charged, 30 points charged = Ultimate Ready.

All standard Quake 3 weapons have an Ultimate fire mode, this does not count for Machine Gun only since this weapon have two siblings in the weaponry as well, the extra weapons does not have the Ultimate fire mode because by themselves they are already special weapons.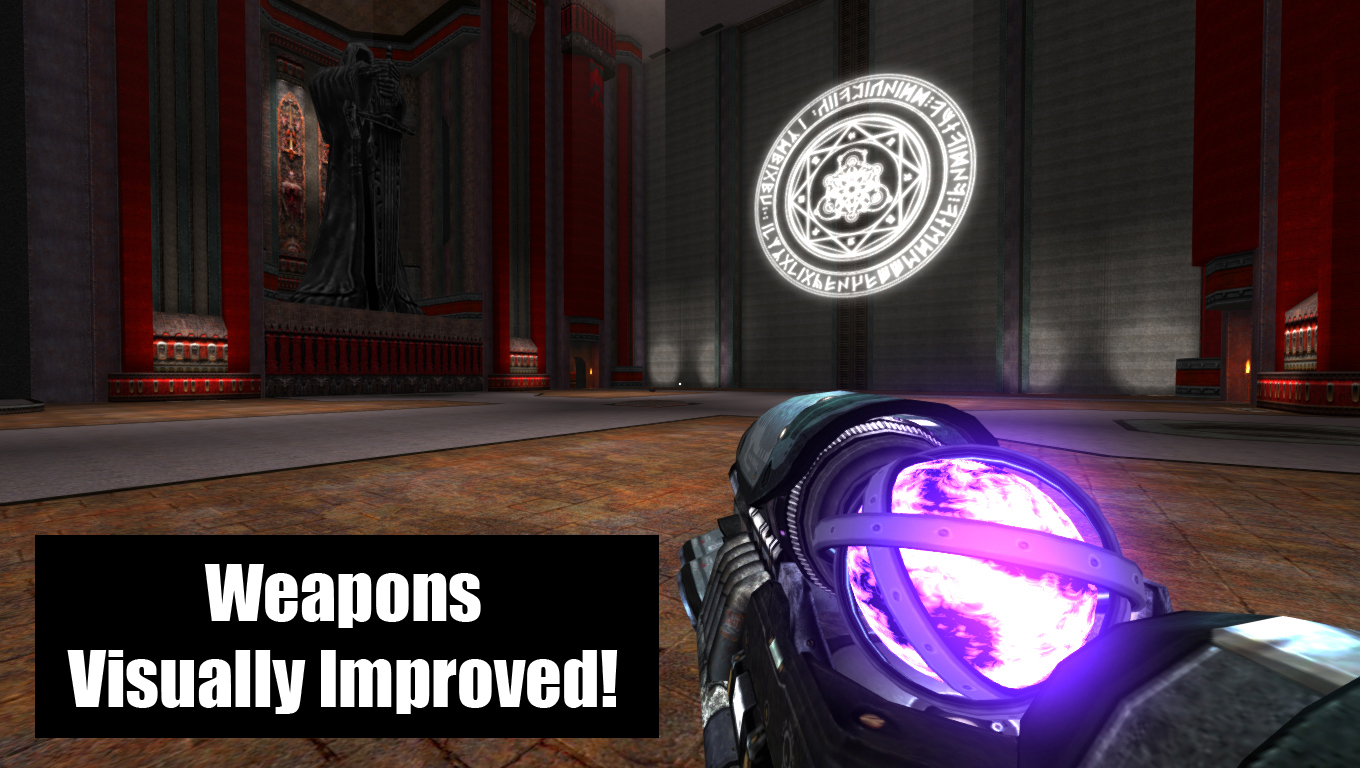 As some have seen in the latest video i posted here, certain weapons got improvements in their looking by adding some shaders to them as well some animations which is the case of Dark Matter Gun, this beast now have the rings spinning when in idle state exactly like it does in Quake 4! And since GZDoom currently does not have support for too complex shaders, that violet energy ball is what appears in the place of that mini black-hole which stood inside the rings in Quake 4 originally.

Railgun as well now have its energy tube with the same scrolling effect it have in Quake 3, the only difference is that it doesn't goes black when shooting nor starts to fade in from purple to white when recharging.

Plasma Gun is the third weapon which beneficted from this improvement, its energy tube now have energy flowing inside it like in Quake 3 as well to make the weapon more vivid instead of static.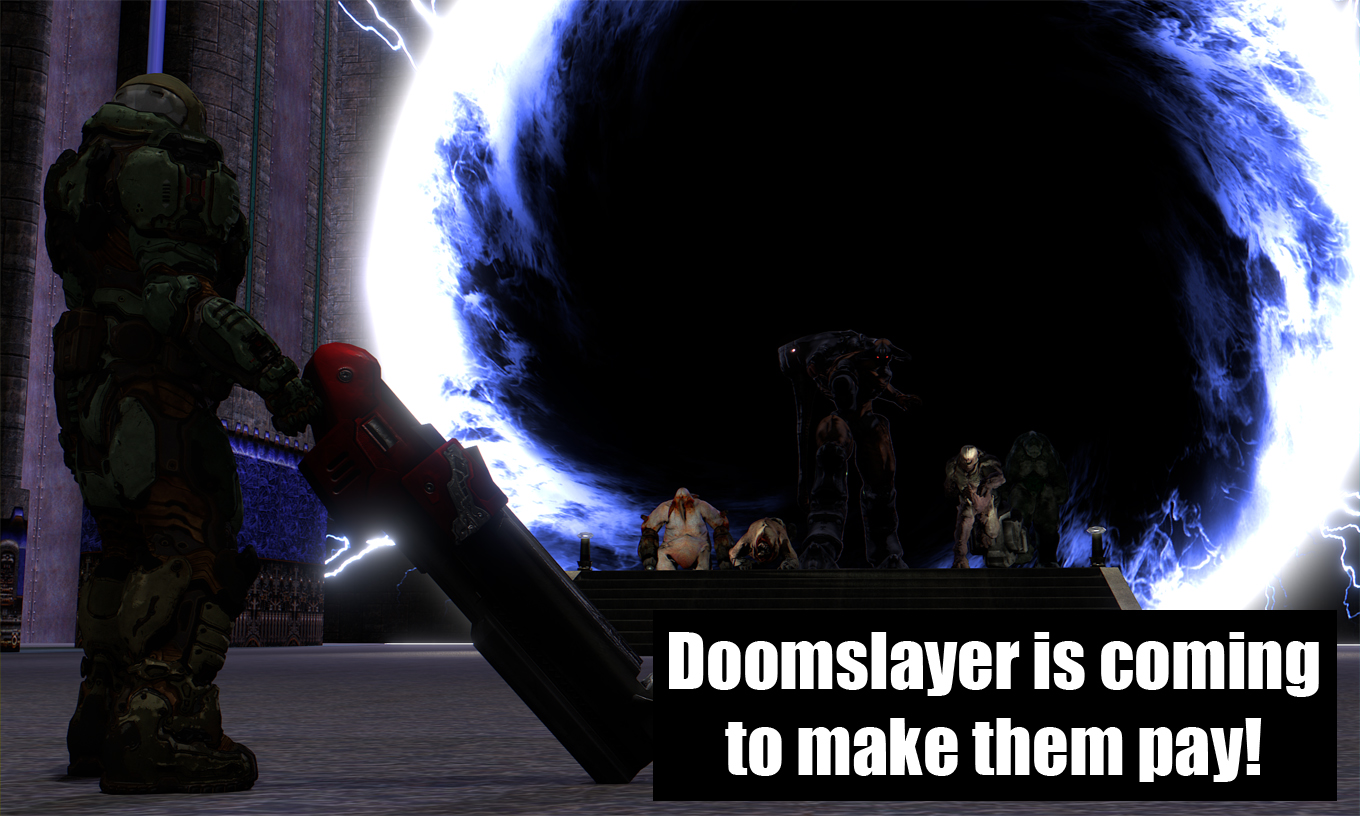 Yes! You are not seeing ghosts, this dude is coming to the Temple of The Portals to join the Arena Warriors in purging the multiverse from the Hell Invasion.

For this current release he will remain as a regular character but there are big plans going towards him to make him have an active ability like Tyzen have which basically triggers his eternal anger for few seconds to help him exorcize these demons in the worst way possible.

Keep in mind that he is a bit taller than other regular characters so, if you are going to play him because you enjoy him, you will have to take a bit of time to get used to his height since certain doors in vanilla megawads will require him to crouch.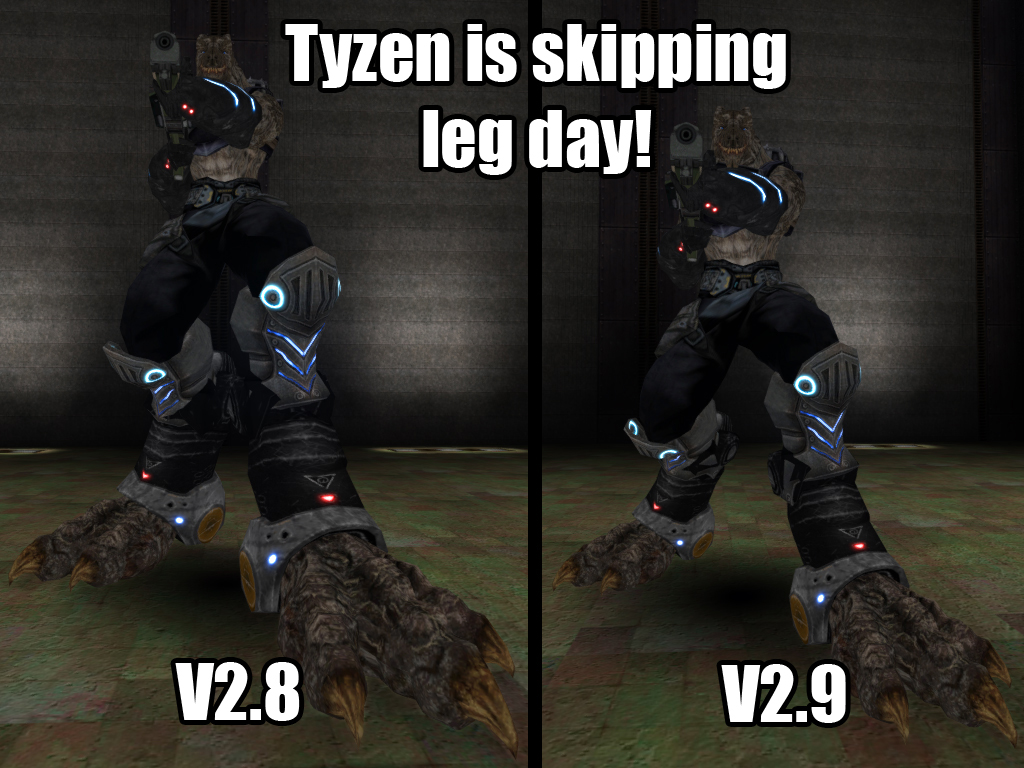 This is not a so relevant change but currently as i have been pondering about, my Inverse Proportion concept is something that have to be used only in certain cases which wasn't what happened in the past versions of the mod, so i'm going to leave this thing pretty restricted to the Tamers of The Dark only and Tyzen who have been added in Version 2.5 have been nerfed in this proportions along the updates, now this is his definitive proportion to him actually pairs with Sorlag in height now, so it's all great for his mobility and tower-tanking.

Speaking about him, with Quake Champions coming this year and showing a bit of Overwatch influence by adding abilities to the characters since only Tyzen have one for now, i decided to consider in add certain skills to all other characters as well, this is something i have been thinking for quite a while, even before Quake Champions but QC is what motivated me to do it, so in the future versions of the mod, i will be adding certain abilities to every character, be it passive or active, suggestions for those abilities is also welcome.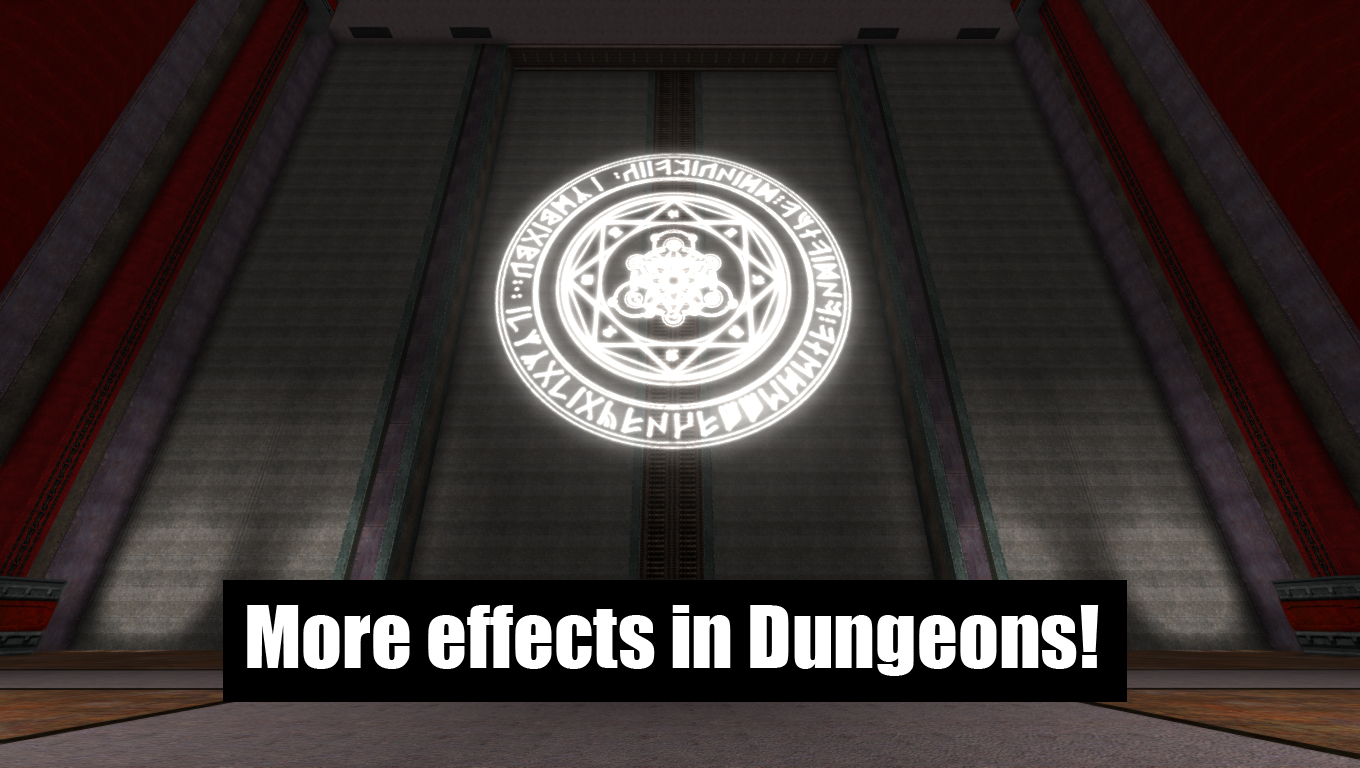 Of course i didn't forget the Map Pack and recently i have been gathering inspiration to add some effects to them (new or just using the ones bundled into the engine like fog), currently the map pack will not be updated in the exact day of Version 2.9 release, but expect an update soon because the bosses will need some code overhauling as well since in recent GZDoom versions, Veltanir is being instantly killed by Dark Matter Gun when he is with the shield up, some things in their arenas will also change to provide a charging to Weapon ultimates and furthermore making the battles against them alot shorter in single player.

Also since there's too many people which don't managed to make the map pack run properly because it is separated into 3 files, the next update will bring all those 3 into a single one, it is something that i though it would be impractical but in the end, i just forgot that the PK3 file format compresses everything inside since it is just a renamed zip file, so i though the entire package was gonna weight an absurd value but nope, instead it weights even less than the mod's core itself.
Well that's all for now folks, stay tuned for the release and happy slaughtering with the weapon ultimates and Doomslayer!