Important: This minor update and the latest major update is currently only available on Steam. Please wait a little if you want to DRM-free builds on our stores.
---
Greeting Guardians,

Yunseok is here, creator of YGGDRASIL STUDIO. Today I've update the Discouraged Workers and Extras DLC on Steam.
---
Update details from the last V1.7.9.751:
Version: 1.7.9.751 > 1.7.9.8
Improved: Modified codes for mobile platform compatibility.
Improved: The grid of the Concept and Diary archive is now displayed as 4x3. It looks better in the Concept archive, or on the mobile platforms.
Improved: Moved the quick menu position a little in Russian and Spanish language. Now all the letters are on the screen.
Fixed: Issues with some letters not supported by fonts.


Remove "-" in Russian part transitions.
Changed "OO" to alphabet "OO" in Spanish.
---
Extras DLC Update:
Update: Disc Labels.
Update: Wallpapers.
Added: Raspberry Pi build V 1.7.9.8.
Update: Android APK(V 1.2.0.2 > V 1.7.9.8).
From the Ren'Py engins update:


Fixed: A memory alignment issue that could result in a SIGBUS crash on ARM-based Android devices when playing video has been fixed.
Improved: The Android build system has undergone a rewrite, adding support for x86, while retaining and modernizing support for ARM devices.
Fixed: A failure to preload a library prevented Ren'Py from starting on some Android devices.

Update: Manual.
---
I did an update of Extras DLC in a year and a half. The Extras DLC contains Disc labels and Wallpapers, Rasbpberry Pi build, and Android APK. Also it can be purchased for free if you already have Discouraged Workers on Steam. Here I attached some images about the Extras DLC: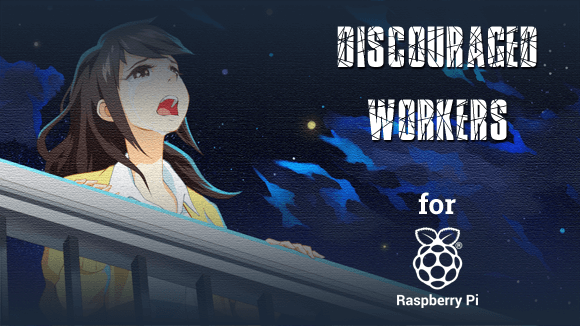 Raspberry Pi is a trademark of the Raspberry Pi Foundation.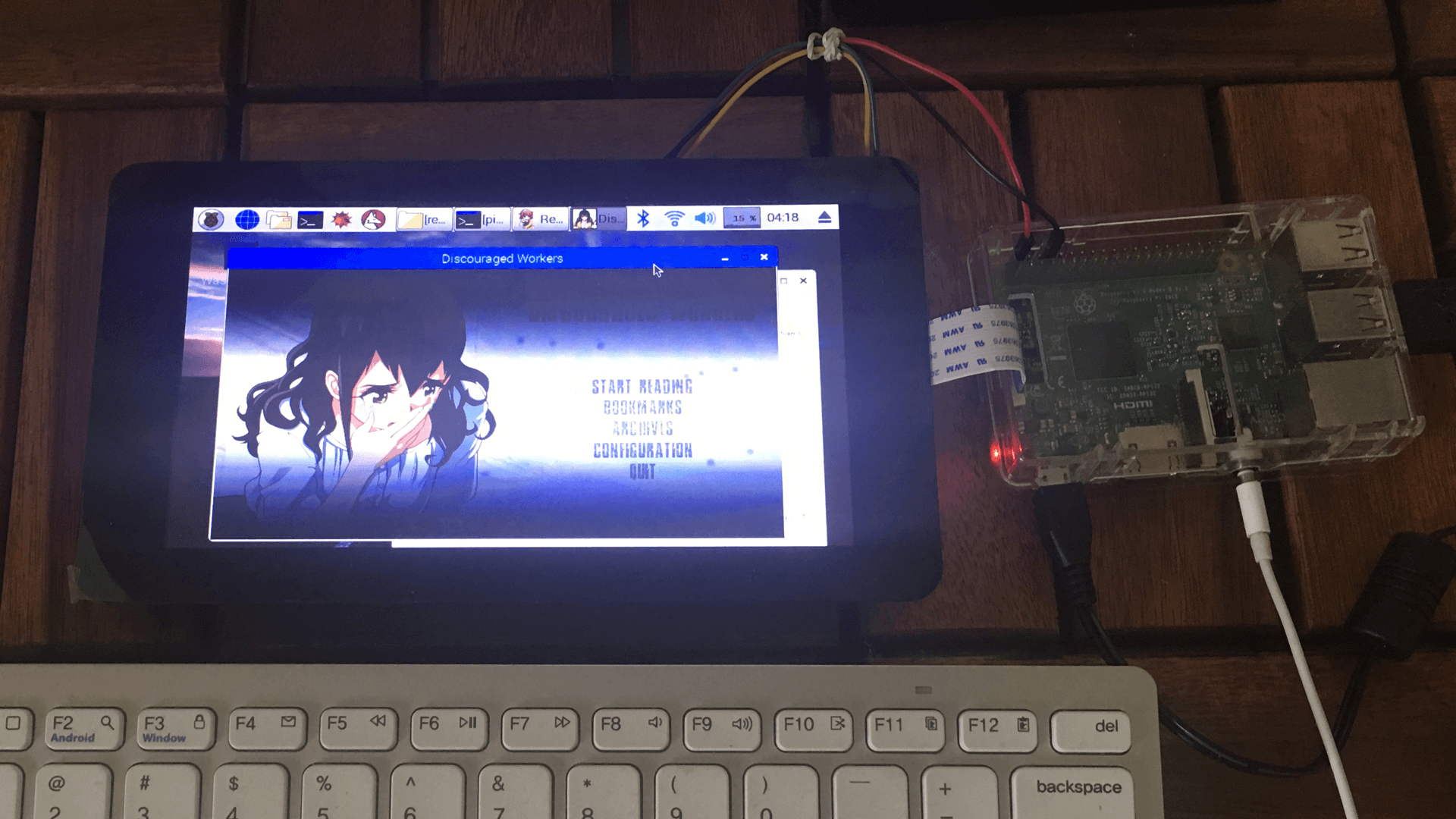 Testing with the Raspberry Pi.
Lightscribe label template.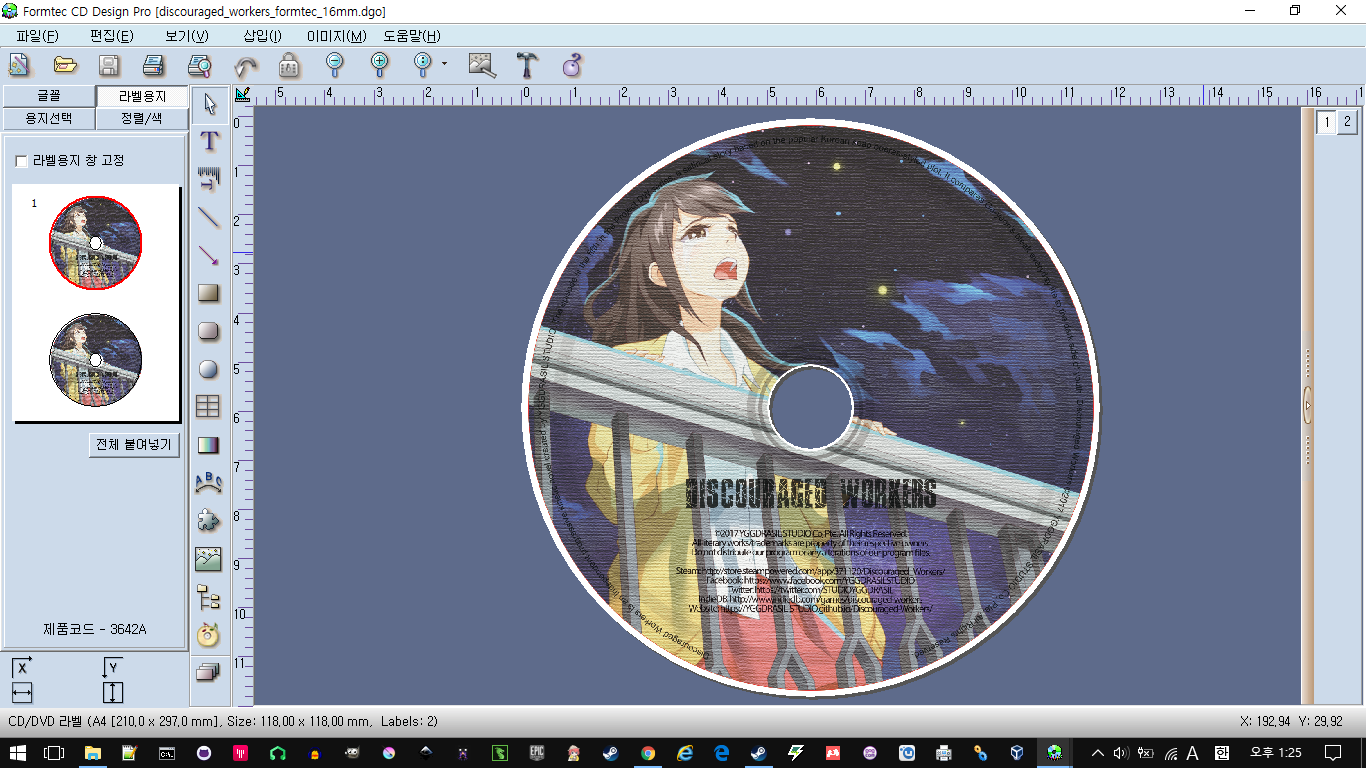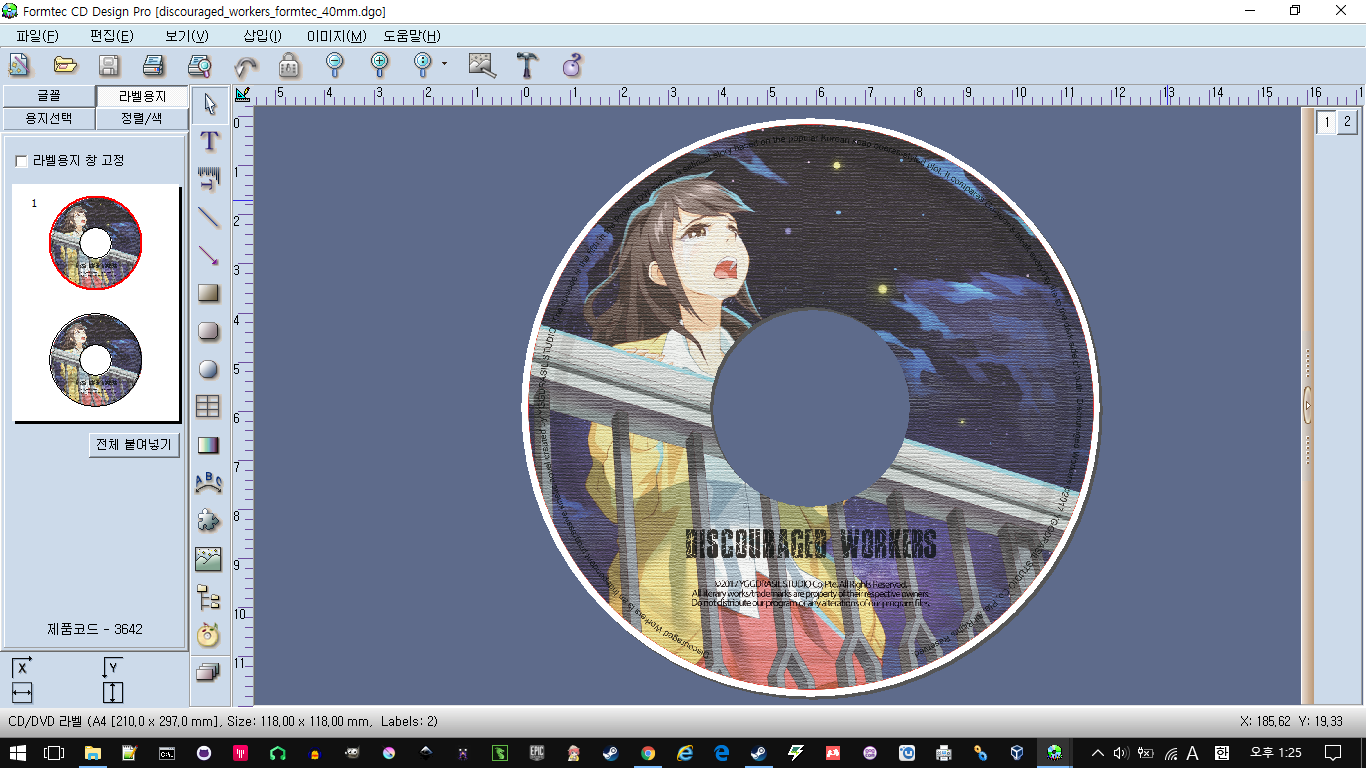 Two screenshots above are Formtec label templates.
---
Sale Promotions
Our sale promotions is in progress:
---
Thank you for your time. I'll be back soon.