Important: This minor update and the latest major update is currently only available on Steam. Please wait a little if you want to DRM-free builds on our stores.
---
Greeting Guardians,
I am Lee Yunseok, creator of YGGDRASIL STUDIO. Discouraged Workers has been updated, and the sale promotions has begun.
---
Update details from the last V1.7.9.74:
Version: 1.7.9.74 > 1.7.9.751
Fixed: Add height-spacing between mod boxes in the MOD screen.
Fixed: Add Jupiter Hadley to manual PDF as copyright holder.
Fixed: Night-room call method. A bug from V1.7.9.74 where the window displayed at the wrong coordinate value.
Fixed: A bug that the Ga-yeon's walking animation in the bridge is called to the right only when the player control the Ga-yeon using keyboard or controller.
Fixed: One invalid file name reported by @Gamer1214, Steam user.
Improved: The code has been slightly reduced.
---
Now with Steam Workshop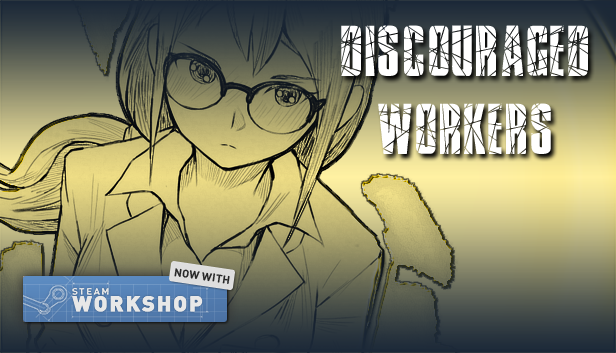 Discouraged Workers is now officially support the Steam Workshop features. We will support creators with MOD Creator Development Kit(MCDK) and the official Steam Guide.
---
Back to the Basic
Back to the Basic is a DLC for someone who loved the old version. It contains DRM-free builds and Android build, Extras based on V1.2.0.2.
---
Sale Promotions
Our new sale promotions has begun. The details:
---
All DLCs except MCDK will be updated within this week, and the TEEN version will be updated early next year. Thank you for read this article. I'll be back soon.