Hello everyone!
The 1.3 update for the Civics Expanded+ mod has finally been released! The civics only version and legacy version have also been updated. The files on the PDXmods page should be updated later today. Unfortunately, due to issues, the Steam page will only be updated on the 16th at the earliest.
---
It is very important to note that the installation instructions are different. Now, the CivicsExpandedPlus.mod file is included, so you just need to extract the .zip file and paste the mod folder and .mod file to "mod" in Documents/Paradox Interactive/Stellaris/mod. This is to ensure that you can play mulitplayer with the mod, as you won't have to create a new mod folder.
---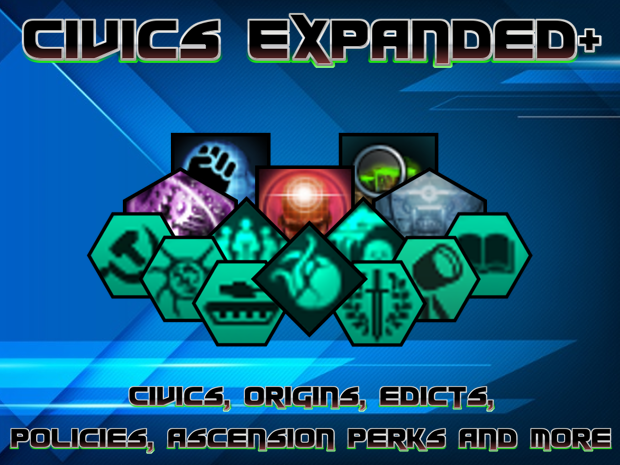 In case you missed them last time, here is the changelog.
UPDATE 1.3: THE FLAVOUR UPDATE
PLAGUED SOCIETY
18 new techs
Over 10 new special projects
Over 50 new events
An archaeological site
Special building available
Special planetary decisions
Special starting deposits/blockers
A new relic
ARCOLOGY MASTERS
Graphic issue fixed
15 new events
A special project
Special starting deposits/blockers
More balanced start
QUEST FOR THE SEEDERS
Longer story
Several special systems
Over 55 new events
4 special projects
6 archaeological sites
2 special anomalies
A new relic
NEW CIVICS
Machine Cult (with special effects)
Nihilist Cult (with special effects)
Crystalline Energy Grids (with special effects)
War Economy (with special effects)
Peacekeepers (with special effects)
BALANCE/FIXES
Many civics now have negative aspects
Several civics weakened
10 other civics now have special effects
---
Here is a short list of some of the features we mentioned in previous dev diaries: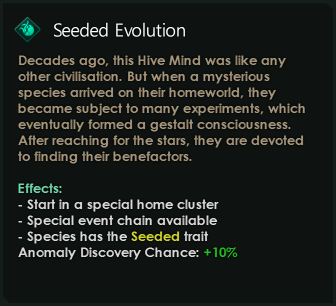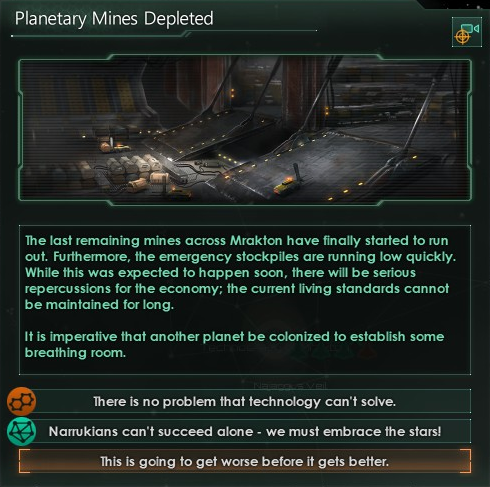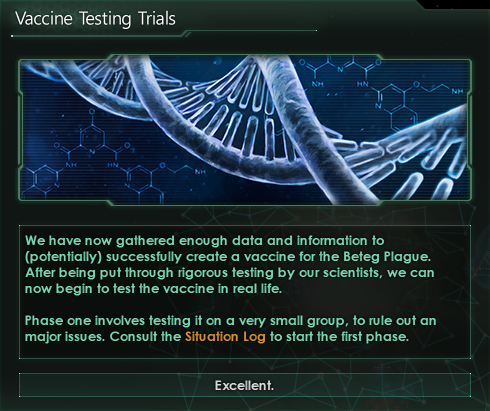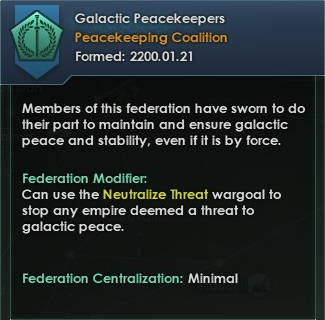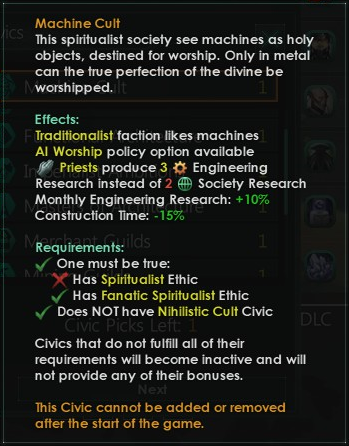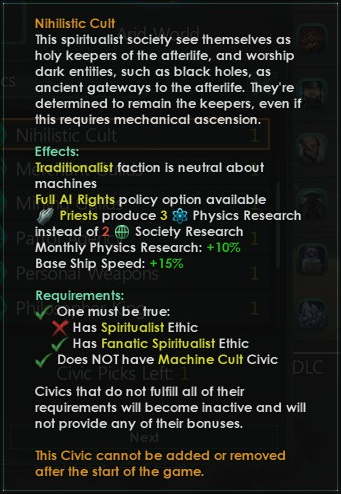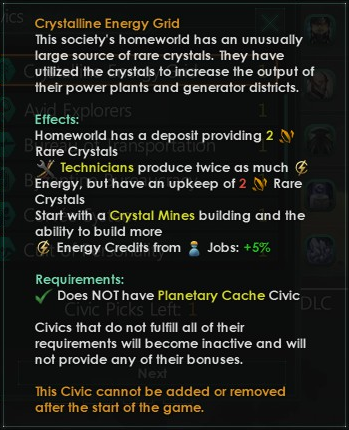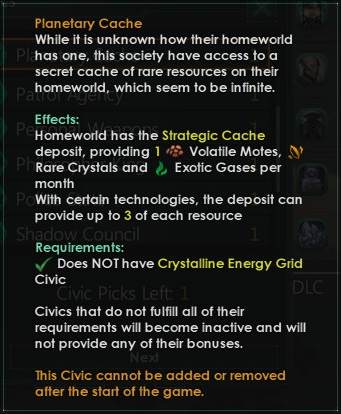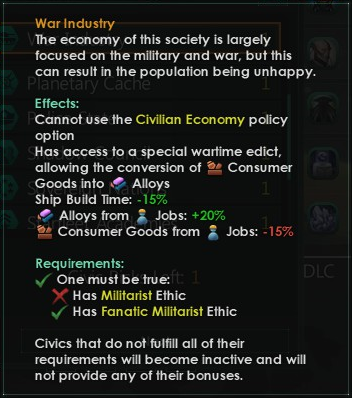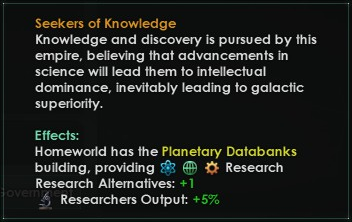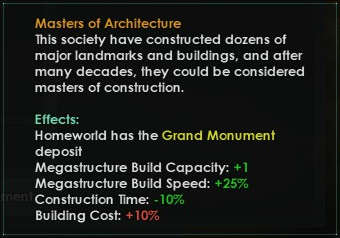 These are just some of the many new features!
---
Like mentioned, the mod will be update on PDXmods later today, and hopefully on Steam later today as well!