---
The Elder Kings Enhancement Suite
Version 1.2.0 - Beautiful Portraits
---
Mod-Manual
Daedric Scholar

Take the scholarship focus
Select the option in the intrigue menu
Select the daedric prince you want to convert to in the pop-up window.
5 years Cooldown

Empire Formation Map

Find the corresponding png file in the EKSVN/EK Folder

Influence History

Click the decision in the intrigue menu.
Choose between the options presented to you (Becoming immortal, claiming the oghma infinium, finding the amulet of kings, etc.) for LARGE amounts of prestige and piety

New Portraits (Many DLC needed)

for Atmorans, Nords, Bretons, Reachmen, Colovians, Imperials/Heartlanders, Nibenese, Redguards, Ayleids, Bosmer, Altmer, Falmer, Maomer, Orsimer, Chimer, Dunmer, Ashlanders

Optional Music Pack

Just listen... maybe click Next Song in the bottom right corner if you're impatient like me :D

Landmarks and Models

Look at the Map (Ada-mantia, Imperial City, Crystal-like-Law, Eldenroot, Vivec City)

Vassalmanagement

Right-Click on the Counties you want to keep (the baronies in these counties will be kept aswell) and select "Raise Banner".
When you view the province, you should see a little green icon on the left side of the province window.
Click on the decision in the intrigue menu to give all titles away (which don't have the banners raised).
New Installation Options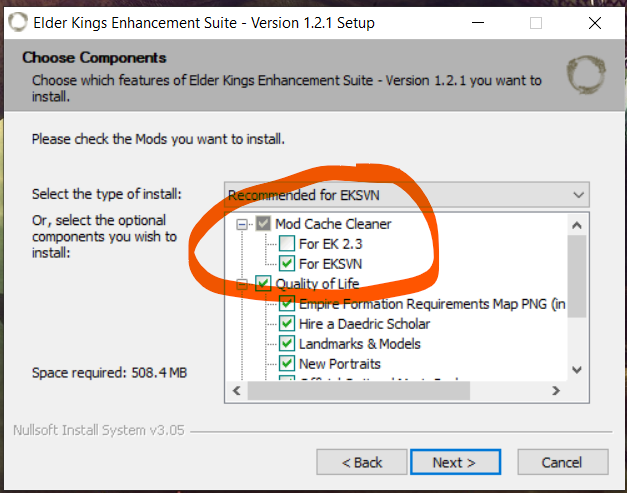 Frostys New Portraits Examples