Hello again friends. We are happy to announce that version 1.2 is almost ready to be uploaded to the app stores. Unfortunately, version 1.1 was rejected by the iOS reviewers. It contained a bug fix for the combat screen. If the player presses attack and/or cancel while combat is being set up, it can crash the game. We are not sure why this fix was not accepted. Since we were working on version 1.2, anyway, we will just include the bug fix in that version.
All of the current 1.0 (for iOS and Android) and 1.1 (for Mac and PC) links are at the bottom of this news article.
---
New in 1.2
In addition to the bug fix for the combat buttons from 1.1, we wanted to include changes based on the feedback we have received on the game. The feedback has been amazing and we thank everyone who has commented or left us notes.
1. The first big change for 1.2 is animations for the tutorial. One user suggested that the text alone was not enough to fully understand how to play. The new hand animations (as shown below) only appear during the tutorial sequence. They provide some guidance on where you should be tapping or clicking while playing the game. During the combat screen, the tutorial hands indicate the sequence of needing a hero and attack card before selecting a monster as the target. Finally, the hand also draws your attention to the information button that appears after the tutorial is over.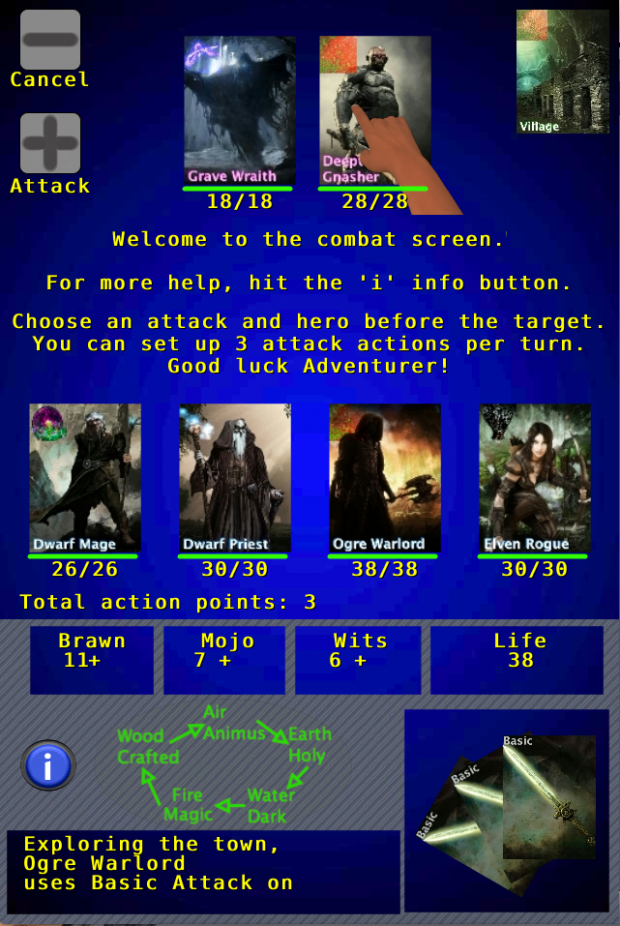 2. Map screen progression. We received a couple of comments asking "what is your goal?" The game can be played forever, but we do have an overall objective of defeating the Chaos Beasts. This is play a larger role in future releases of the game. For the time being, you need to defeat the five Chaos Beasts of Holodark Keep. In order to assist the players with tracking progression, we have implemented "blue nodes" on the map selection screen. These new blue nodes are indicative of a cleared location. In the screenshot below, the Abandoned Village has been cleared and now shows up as blue. For the two CR2 locations, the Chaos Beast is a random spawn. These nodes will stay green until they have been cleared and the Chaos Beast at the location has been defeated.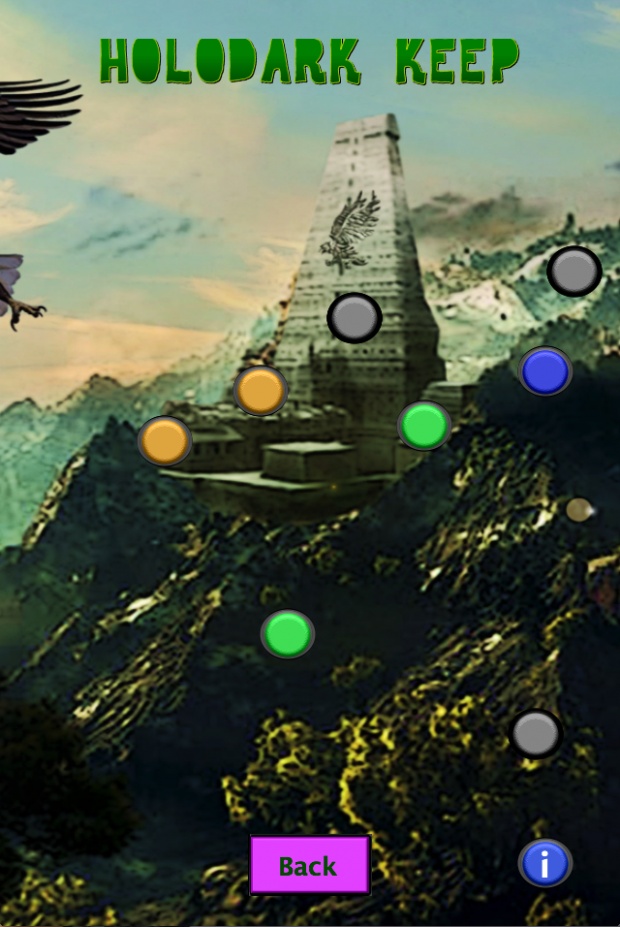 We have a couple other changes in 1.2. However, we will wait until the version has been released to announce them. It will also include some announcements regarding version 2.0, scheduled for release in October.
---
Paid Versions ($0.99, no ads):
Free Versions (with ads):
---
Thanks for reading!