Changes for 1.2:
Mechanism:
Spawn system.
Reload system.
Shop system.
AI movement.
Visual and Audio:
Better Hud.
New sounds for weapons.
New sounds for day time and night time: at day birds at night crickets.
Weapon name.
Some weapon skin.
Player in hand weapon.
More legible text in shop.
Zoom in and out in game. (F5, F6 and F7)
Player in-head numbers when collecting Money and losing.
Blood trail at walking on blood.
Enemy turns red when hit.
Optimization:
Reduced lag x1: Now there is a maximum of blood (10) + corpse, corpse (20) and bullet casing (50).
Reduced lag x2: Now everything that is out of your view range, it's deactivated.
Fixed bullet hit boxes. A bit.
Lowered the size of audio files.
Fixed error when minimizing.
Extra: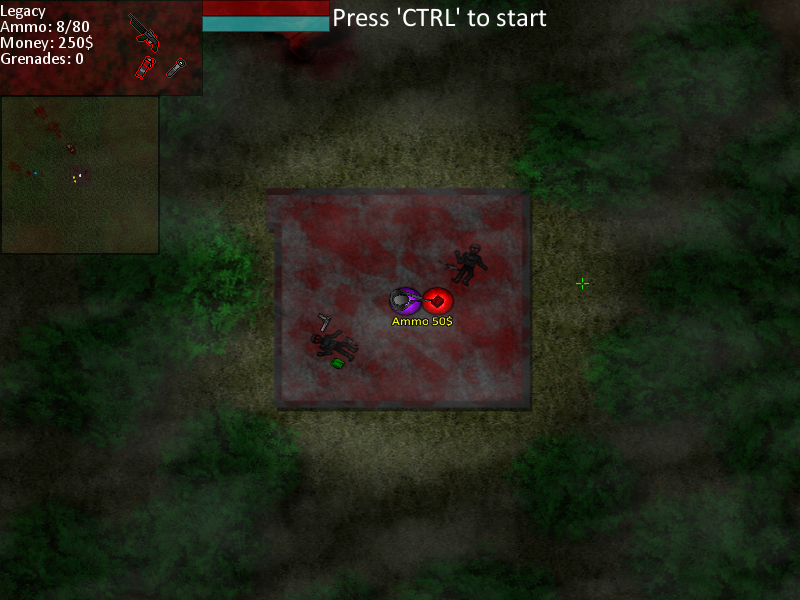 Thanks for reading! Unluckygames.