Hello everyone. Version 0.825 has been released.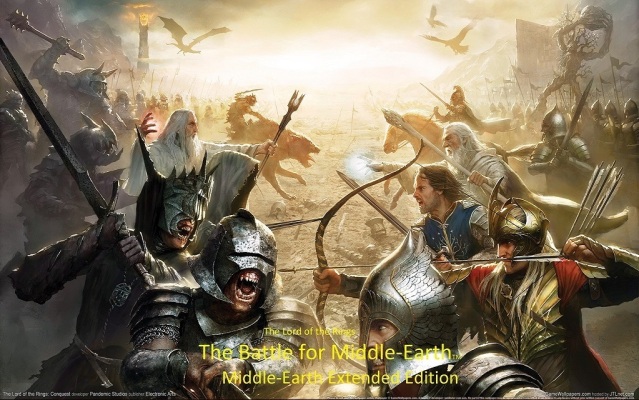 In this version i added 27 new maps, from Harlindon in the west to Khand in the east and from Withered Heath in the north to Cape of Mardruak in the south.
New maps:
For 2 players:
- Amon Hen.
- Fornost.
- Harlindon.
- Paths of the Dead.
For 3 players:
- Iron Hills.
- Grey Havens.
- Tower Hills.
- Rivendell.
- Cape of Mardruak.
- Dol-Guldur.
- Harrowdale.
- Helm's Deep.
- Hills of Evendim.
- Isengard.
- Lothlorien.
- Minas Tirith.
For 4 players:
- Argonath.
- Eryn Vorn.
- Havens of Umbar.
- Withered Heath.
- Enedwaith.
- Khand.
For 5 players:
- Forlindon.
- Ered Lithui.
For 6 players:
- Arnor.
- Lond Dear Enedh.
For 7 players:
- Minhiriath.
Credits:
-Nerthea.
-Radspakr.
-GothmogTheOrc.
-Haldir.
-Fudge.
-MattTheLegoman.
-RiderofRohan.
-Dickenson.
-Deezire.
-ddc_3188.
-BFME+ mod team.
-LGDA5 mod team.
-QFME mod team.
-WKK3 mod team.
-The Third Age Net (and all the authors of the models and textures used in this mod).
-HDR HQ.
-And all others i couldnt remember.*
*Names are listed is no particular order.
For the full list of changes please read the Readme file that is included in the installer program. If you find any bugs, please post them on this page.I would like to thank all those who helped me with making this version and all those whose models and textures are used in this mod.
Rohirim 91 ;).

This version is dedicated to my grandfather, my family and a special beautiful girl i met in Macedonia this March, which with the rest of her class, visited our school during the past week. Despite i know litle about her, she inspired me and gave me the will to continue working on my mod.