AI improvements
The capabilities of the AI now is table to check up and manage the heat for having the best compromise between vehicle speed use of weapons and critical heat generated by those activities.
AI has the capability to analyze the trackson which run the vehicles as well as the left au right track for each vehicle that AI manages and it can select the better track for each vehicle for maximum speed and minimum of risk. It aloso chose the best strategies to avoid collision as it could be fatal.
New generation buider of road
The game engine now can build it's own road with piece of road parts. It build pieces by pices in any direction and of any size this give great flexibilities to bluid complex circuit than before.
Road texture
The road has texture now and it use the new Texture generator system and it looks nice and realistic finished that is so much better than before.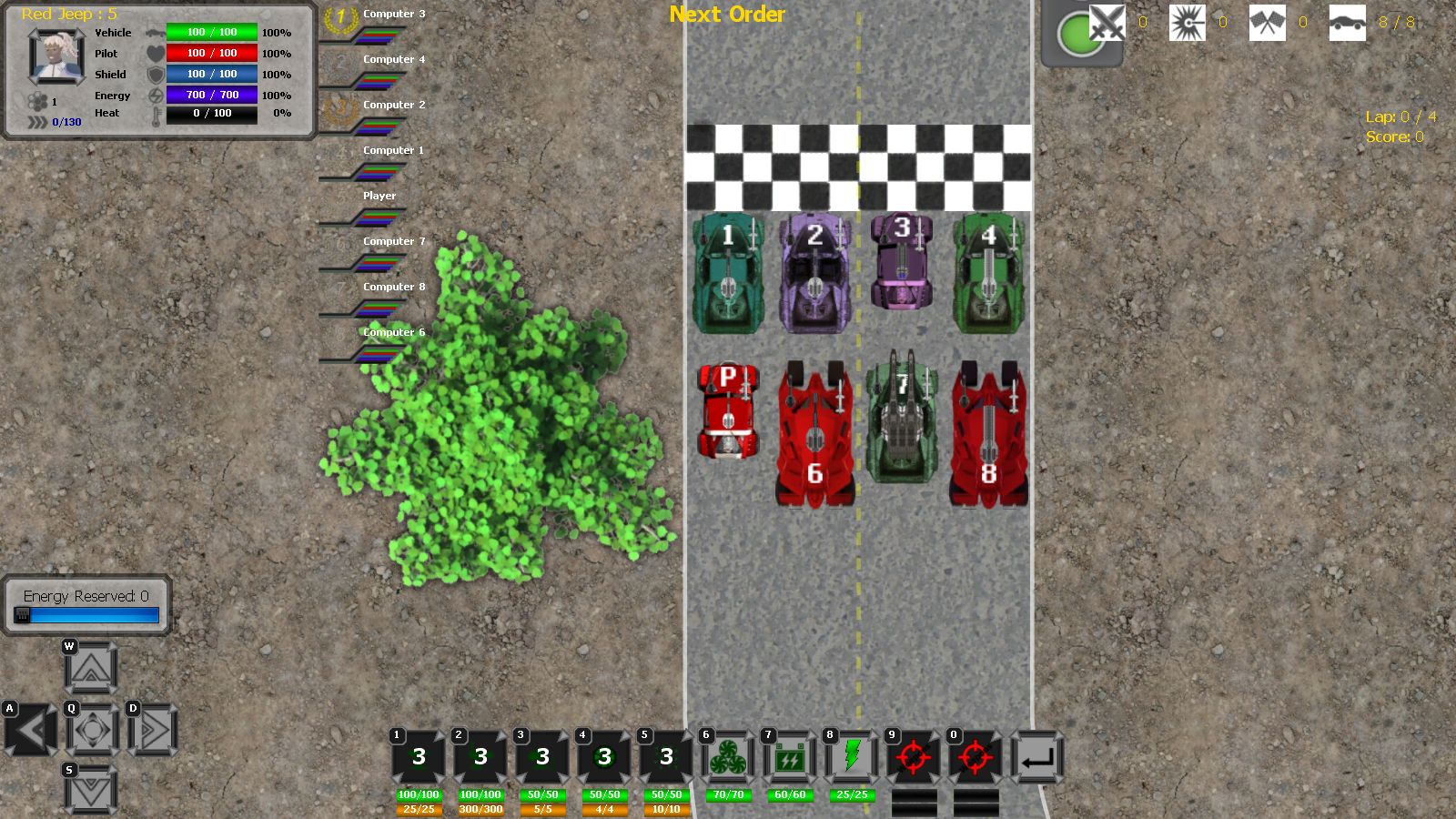 Collision management
Collision handling has been completly reworked and the design has evoled to a great extend. There is some complex situations wich has to be taken care of, but in overall the system is functionning well.
With that new system we could add collision impact damages taking into account different criteria such as vehicle mass, speed and direction and collision angle.
Adjustments will still be necessary. At the moment collision are to important and are deadly in most cases.
New drone
A new drone has been added it is a defensive shield drone. It protect you by shielding the back of your vehicle flying low behind you and tries to take the shoots for you and deflect it with his armored shield living you untouch.
Some more Drones will be implemented in near future as example attack Drones and Energy Drones.
Life of drones and turrets
The Drones and Turrets has their own life span which are displayed on screen so their also can be destroyed by shots or in case or Turrets smashed on road by a vehicle.
Automatic ammunitions management
The type of ammos can be automatically change now by an other type of amo that is same caliber for the weapon., if the ammunition is not corresponding for that arm then you will not able to used it until the next game.
Implementations of explosions
Some projectile can now gives explosion effect not only visual but also in terms of damages. This implies that this kind of projectile can damage several vehicles, but also several areas of the vehicle.
As an example Mines damges the four wheels and also Structures under the vehicle.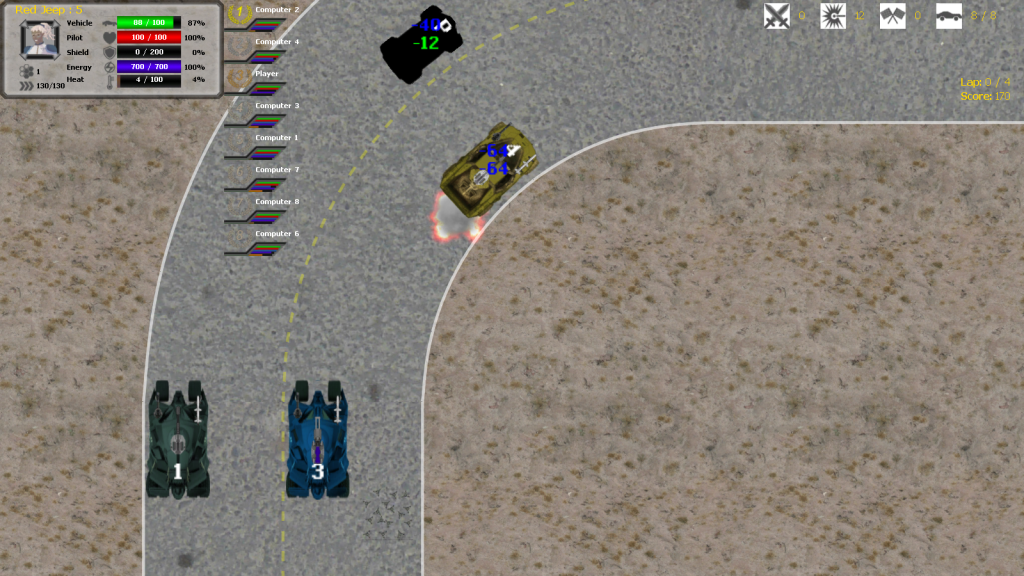 New vehicle
A new Heavy Model was added to the game.
Improved Game Control
In that version of the Games the controls has been improved greatly to eased some game actions and commands.It is esay to revew informations about ennemis vehicles with a TAB or go in reverse with Shift TAB. You can now zoom in on these vehicle quick and easily , using the mouse or keyboard.
New weapons
Two new weapons has been added to the game.
Laser sniper rifle which also can equiped the Turrerts this riffle is more powerfull than it's bullet version.
The Laser sniper rifle has projectile that is much faster then the standart Bullet one, But with a draw back the cost of energy consumption that it needs to operate.
The Gauss sniper rifle that weapon is projecting a small metallic bullet very hight velocity with a type of magnetic acceleration as propulsion force.
The bullet at impact will do very important damages it will pierce almost any shields armour we have also a turret version equiped with the Gauss sniper rifle.
Two other weapons are comming soon on next version
The weapons will be the grenade launcher and cannon grapeshot (sort of large shotgun).