Portal Mortal - Version 0.0.4.3
Some of the major changes in this build are:
- Reworked sawblades and base movement.
- Reworked saving and loading.
- Reworked checkpoint-system.
- Improved gore effects.
- Fixed portal flickering.
- Fixed laser flickering with ice and fadeable blocks.
- Fixed some theme sprites.
- Fixed particles.
- Fixed random X and Y problem with replay.
- Added two new blocks: Laser Engine and Music block!
- Loading a level will center the view to the starting point, if it exists.
- Replay removed from multiplayer.
- Trigger can now activate checkpoints.
- You can now change the size of the triggers.
- Trigger has been separated into two: Single and Multi.
- Button won't change it's direction during the loading in multiplayer.
- Possibility to accidental block removal reduced to minimum.
- Small modifications to Theme-block.
- Theme, Music and Trigger blocks now glow through the darkness while in edit mode.
To see multiplayer notes, please read "ReadMe - Multiplayer.txt"!
The multiplayer might be still a little bit unstable, so it might cause the game to crash.
If that's the case, I'd like to receive some details:
- What happened?
- What were you doing before this error occurred?
- Computer specs?
- Broadband speed?
- Number of players on the server?
Some new screenshots: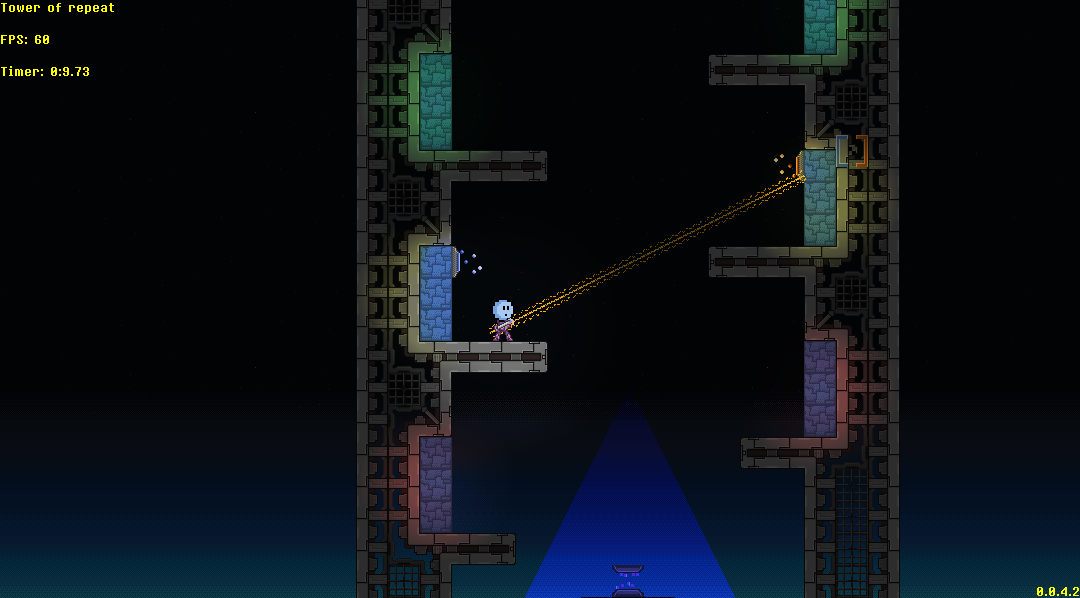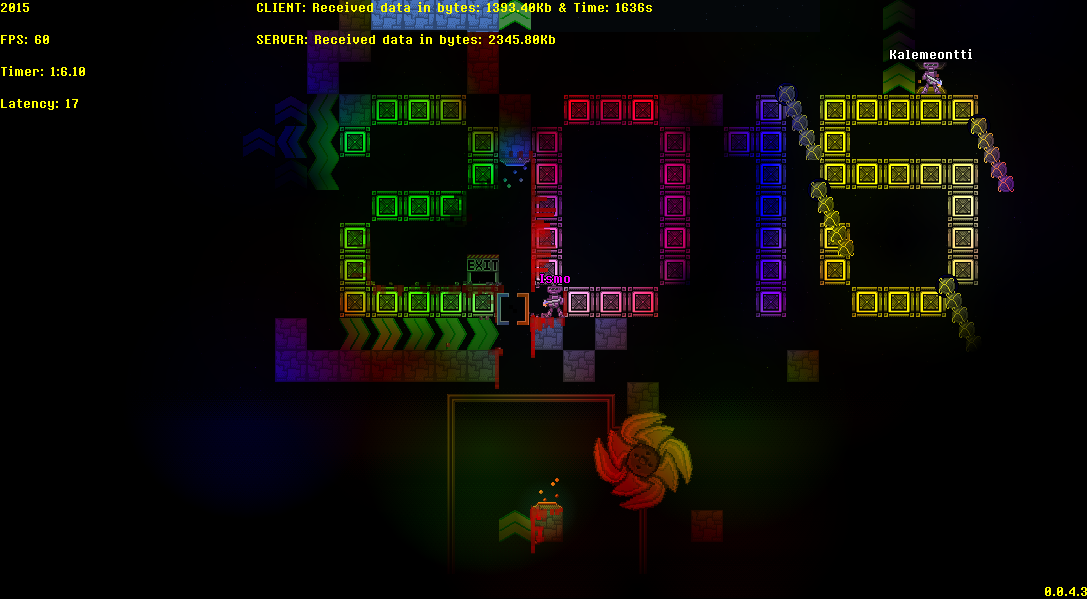 Version 0.0.4.3 teaser:
What's next? I was about to start making character customization, but instead of that I reworked the whole save&load; and checkpoint-system. Multiplayer had its part as well: The average broadband consumption decreased from 2.5kb/s to 1kb/s. I really hope I'm able to roll some new graphics on each update.
I'm still continuing to improve multiplayer experience as well trying to make the game even more lightweight to run. Until next time, the version number will go up to 0.0.5.0. Once the customization is finished, it's time to move this game one level higher and get it out of the alpha... to the beta! Still, however, this doesn't mean anything. There's still "so much to do" before I can even think the final release.
There's also subreddit dedicated to this game.
You can visit it from here: Reddit.com
Website: Portalmortal.net
Twitter: Twitter.com