Portal Mortal - Version 0.0.4.1
Some of the major changes in this build are:
- Fixed animation loop with checkpoints.
- The number animation of buttons is now better.
- Buttons and doors will now work better together.
- Buttons with 0 seconds will now work correctly.
- Replaced every light sprite with vector graphics.
- Improved multiplayer.
- Added shaders.
- Reworked hallucination mode.
- Downloading, uploading and voting levels are now (hopefully) working better.
- Added more bindable key options.
- No more eye irritating view movement when respawning the player.
- It's now possible to select blocks using middle mouse button.
- GUI scales better on Double Pixel mode.
To see multiplayer notes, please read "ReadMe - Multiplayer.txt"!
Some new multiplayer screenshots: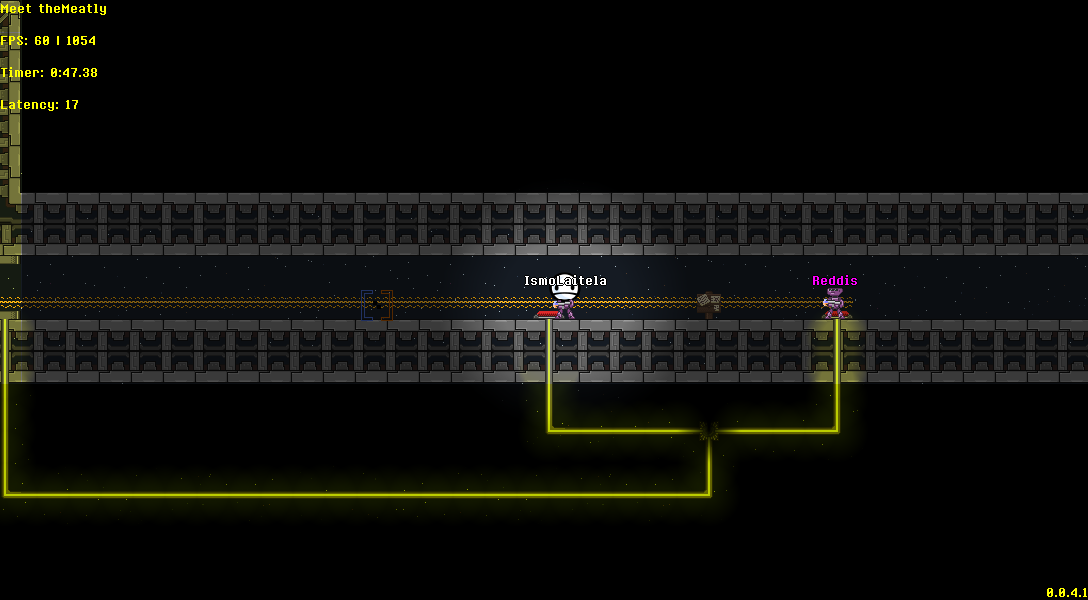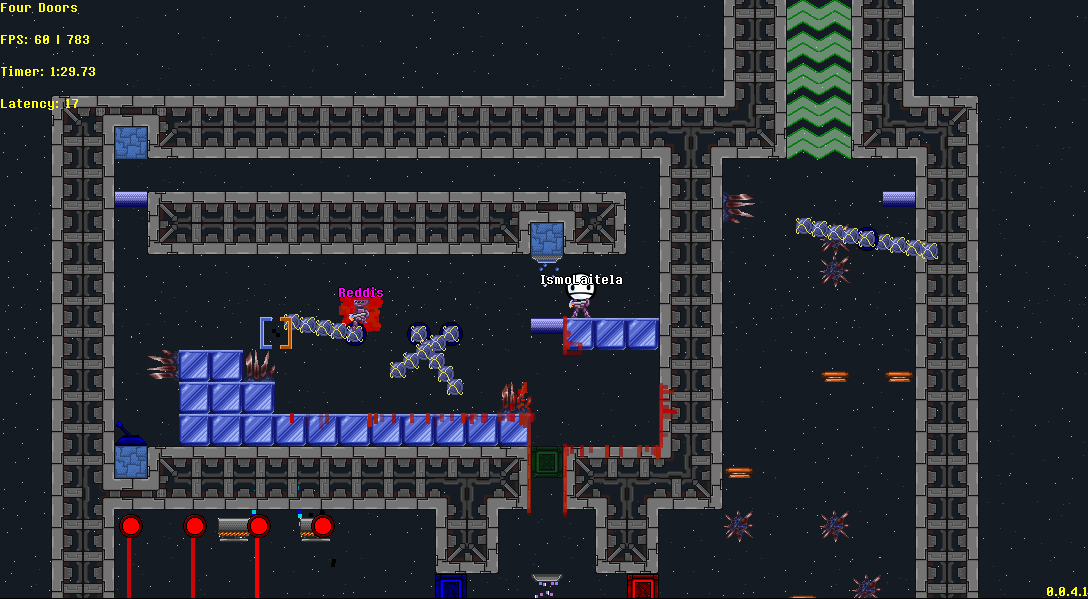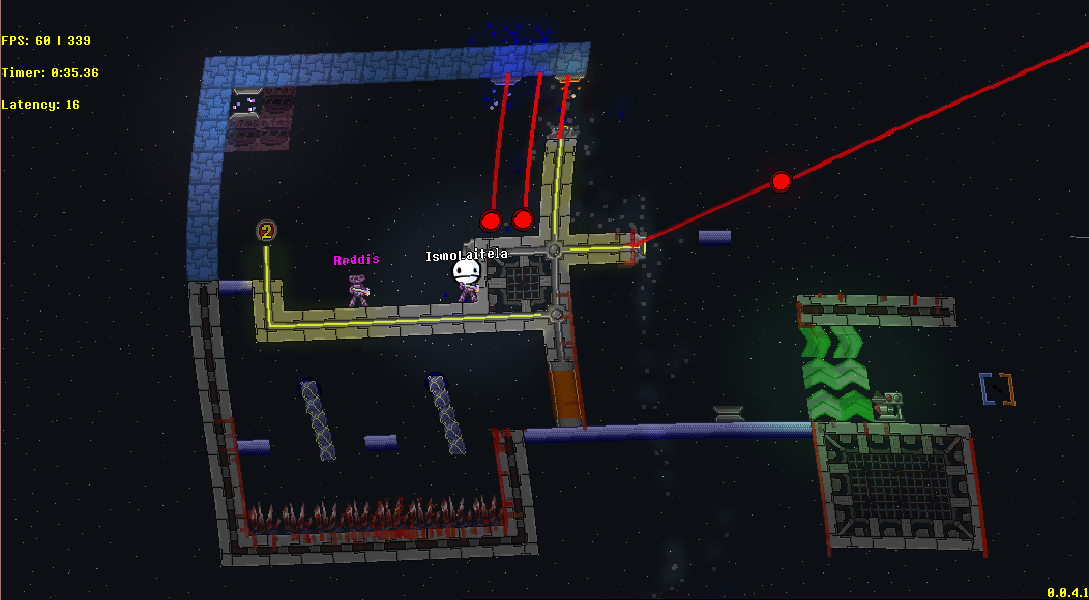 Problem with Ubuntu still lies unresolved. However, the networking is working better and better. There's still some problems I need to solve, but it's starting to look really good. Next step is to write the story and hopefully add new sprites.
There's also subreddit dedicated to this game.
You can visit it from here: Reddit.com
Website: Ismolaitela.net
Twitter: Twitter.com