Two new versions of "Vendetta: Darkest Days" are finally released!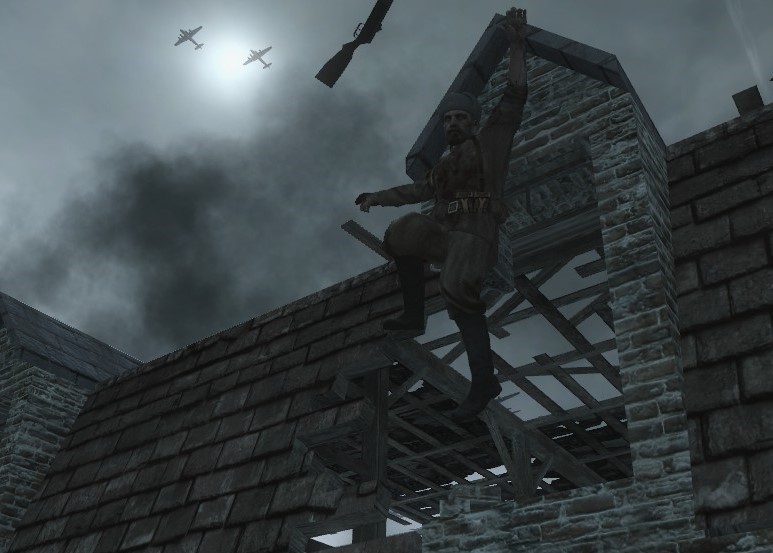 Details of the Vendetta: Darkest Days 2.3 regular version:
- As an 'experimental' work of mine, the aiming accuracy of teammate AIs will be drastically increased.
- New modifications on certain weapons:
1) Edit ammo and magazine capacity for M1A1 Thompson, M1897, MG42 (variants), FG42 (variants), Type 99 LMG, and M1911 to become more realistic.
2) Change names on some weapons. Such as, M1A1 Carbine into "M1 Carbine" and DP28 into "DP-27" (DP-28 is a name that is widely known among Westerners, but Russians usually prefer to call it DP-27).
3) Change AI overlay texts for DP-27 and M1919, from Submachine gunner into Support gunner (finally XD).
4) Increasing damage output for the regular M1903 Springfield and Scoped FG42.
5) Adjust reloading times on MG42, M9 Bazooka, and Panzerschreck.
- New ranks for Soviet troops: Yefreitor (Yefr.) and Junior Sergeant (Jr. Sgt.), also removed Corporal (Cpl.) from this faction (a lot of thanks to gicombat for this modification!).
- A new rank for US Marines: Private First Class (Pfc.).
- New surnames for teammate AIs.
- A few edits on weapon randomization among Soviet troops.
- Alternated versions for this update will also provide inside the "Alternate main files" folder:
1) Ven2.3 flak - Add Luftwaffe (German airforce) Flak troops, they will appear in relatively few numbers. Based on the real Luftwaffe ground troops from the 9th Flak Division in the Battle of Stalingrad.
However, in reality, their duties are mostly to supported Heer (army) troops behind the frontline. But occasionally, they sometimes encountered the Red Army forces in direct combat as well.
Including the fact that there are certain numbers of 88mm Flak that appear in several places in the Vendetta's map (for no apparent reason) as well.
2) Ven2.3 camo - Add a few German with a splinter smock among SMG teams.
3) Ven2.3 camo&flak - Mix both 1) and 2) together.
- The updated Pacific Theater 1.7, but specially made to be played along with Vendetta 2.3.
And special textures for the Semper Fi mission will be included inside the Semper Fi folder.
- More 'Extra Textures' and minor mod files, please read our instructions carefully if you want to use them.'
- ***New d3d9.dll file made/edited by gicombat, this version will bring our beloved WaW's intro back! XD
Download here: Moddb.com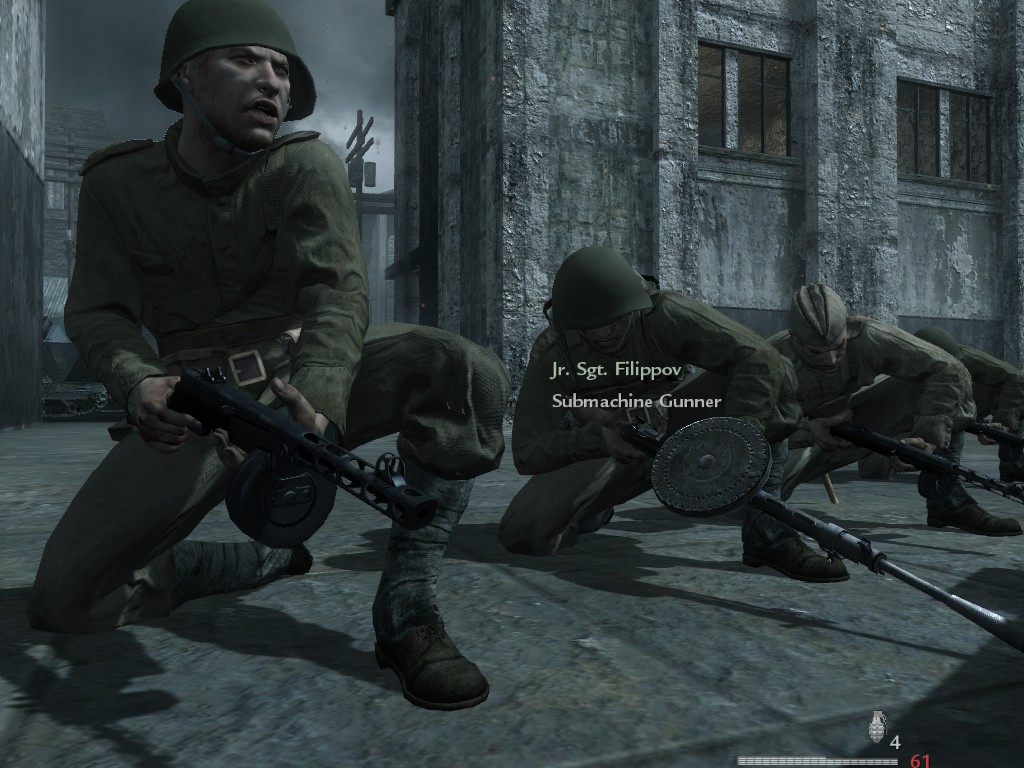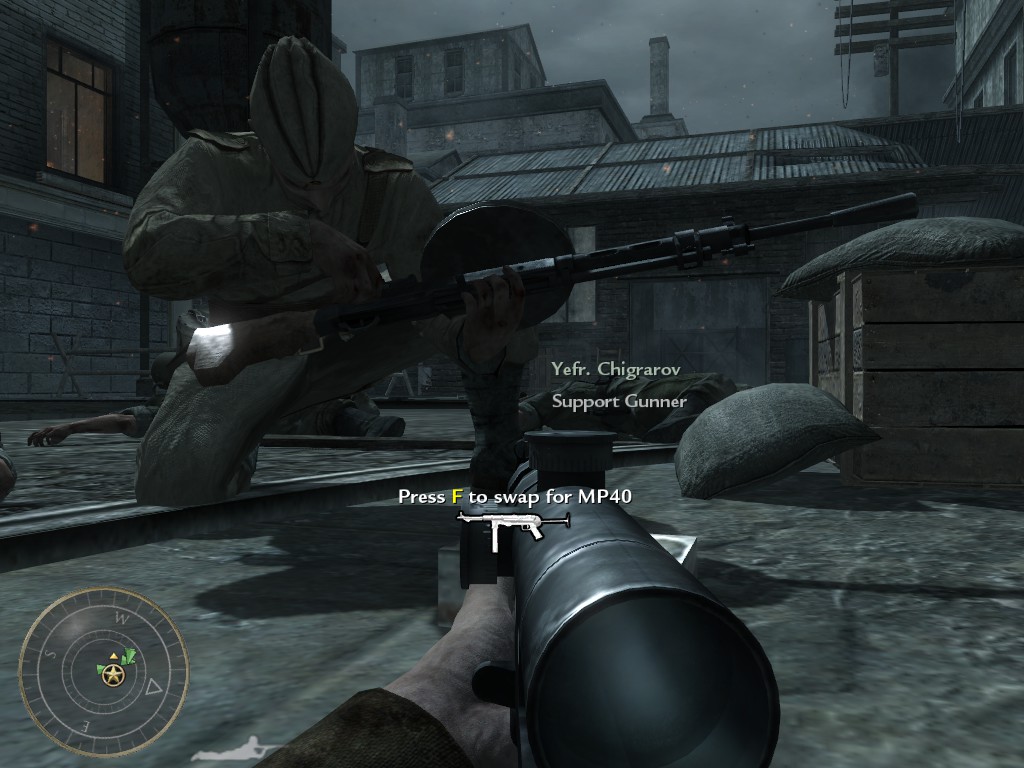 Details of the Vendetta: Darkest Days 2.3 + COD3 version:
- Similar as above, but with a combination of amazing materials from Call of Duty 3 German Military mod, made by venomgj.
You can check the original mod from here: Gamebanana.com
- From above, the COD3 German Heer/Army soldiers and their helmet variations will be included among the German forces in large numbers. The same goes for all the alternated files.
- The bug issue on MG42's bipod from the original mod has been fixed in our version.
- Three mod.ff files to install in your mod folder.
Download here: Moddb.com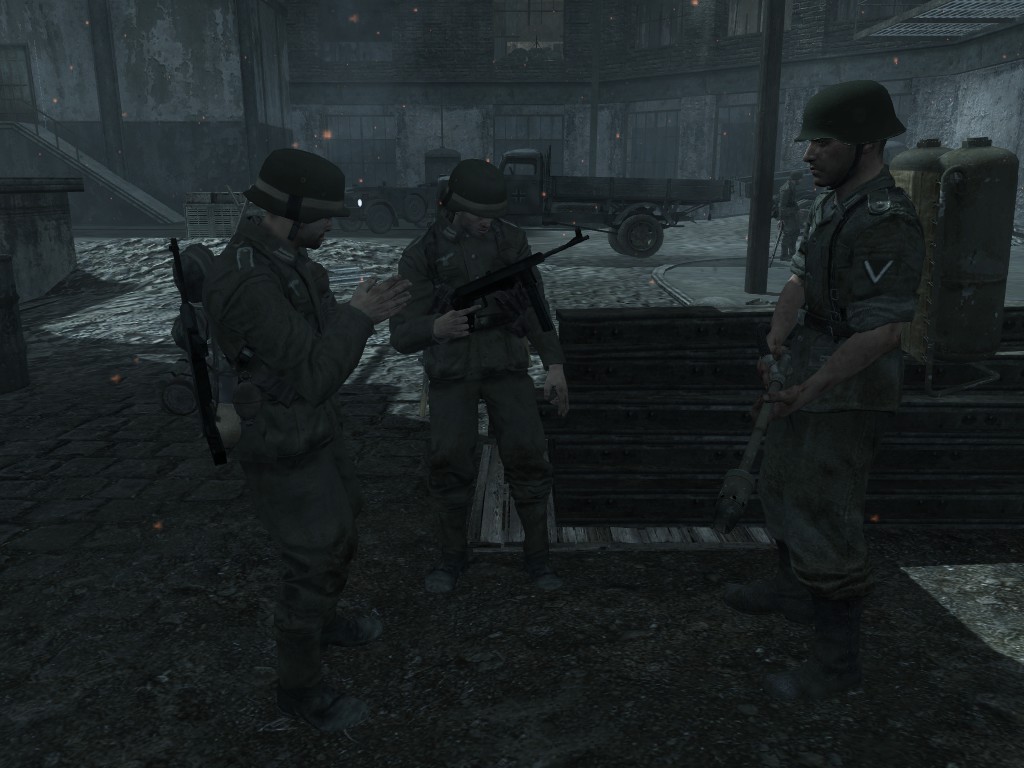 Here is a detail of the extra mods (both versions):
1. zzz_CREDITSV4 - The latest updated version of a bonus at the 'credits' section.
2. zzz_Flag - Add WW2 Reichskriegsflagge in the game (change a few textures).
3. zzz_LOADOUT - A custom starting weapon loadout of mine, just a little change in few missions.
***[UPDATE]*** I also released an extra texture mod called "Pacific 1.7 Ven's extra USMC textures" in the addon section. You can check it from here: Moddb.com
---
*****Now for newcomers, please read our instructions carefully before you install both of the mods. Also for those who have a multiplayer profile, please make sure you've already BACKED UP your own 'player profile' in case it causes any unpleasant thing to your PC. And most importantly, this mod was meant to be played on PC only!*****
---
Co-creator and credit for mod.ff files: Mr. "warrior300" and extremely skillful "gicombat".
Call of Duty 3 German Military mod: venomgj.
Credits for textures: War_Crimes (many of wonderful textures belong to him), MasterJames aka SPLinT_CeLL, MadIvan18, Ferry, and MCh2207Cz (COD2's Back2Fronts mod).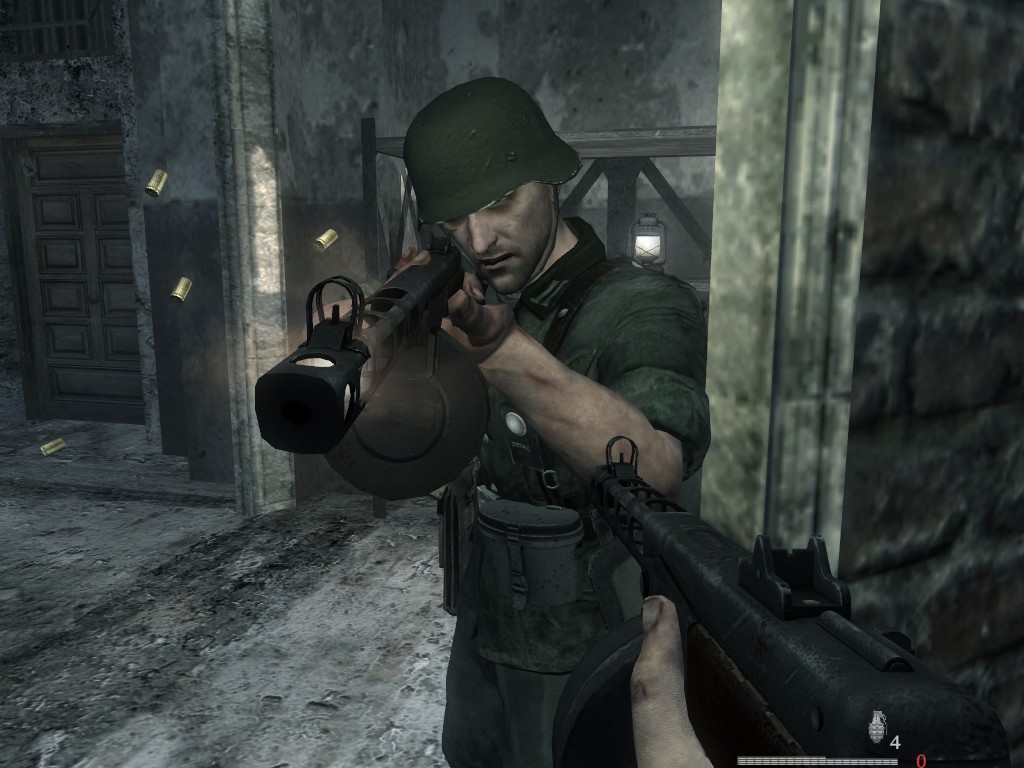 ---
*****In order to play for the best immersive experience*****:
1. 'Semper Fi' (mission 1) = Any Pacific Theater 1.7 versions, including Stand-alone ver -> Moddb.com (Stand-alone) with "zzz_IJN2" and "zzz_USmakinhelmet" texture mods.
2. 'Little Resistance ~ Vendetta' (mission 2-4) = Vendetta: Darkest Days 2.3 ver + Pacific 1.7 (for Vendetta) ver.
3. 'Their Land Their Blood ~ Blood and Iron' (mission 5-8) = Fall of Berlin mod 3.5 version + Pacific Theater 1.7 -> Moddb.com
4. 'Ring of Steel' (mission 9) = Either Fall of Berlin 3.5 or Ring of Steel: Abandon all hope 1.4 version' -> Moddb.com
5. 'Eviction ~ Downfall' (mission 10-15) = Fall of Berlin mod 3.5 version with Kriegsmarine Naval Infantry skin mod + Pacific Theater 1.7 mod.
---
BONUS (UPDATED) - Walkthrough video of this mod (version 2.2) by 'Luna':
I guess that's all, folk! Please contact me right away if our mod(s) caused any problem. And you can give us feedback and review our mods anytime if you're interested.
NEW UPDATED: Here is the beach camo pattern on USMC helmet cover, recommend for Little Resistance and Hard Landing missions - Moddb.com

FeReise, gicombat, and warrior300