After a long campaign, Velocity Stream was finally Greenlit earlier this week. This is naturally a massive milestone and a massive reason of joy for us, as this makes the game available to a vast majority of the PC gaming community. We would therefor like to thank everyone who's supported us up until this point.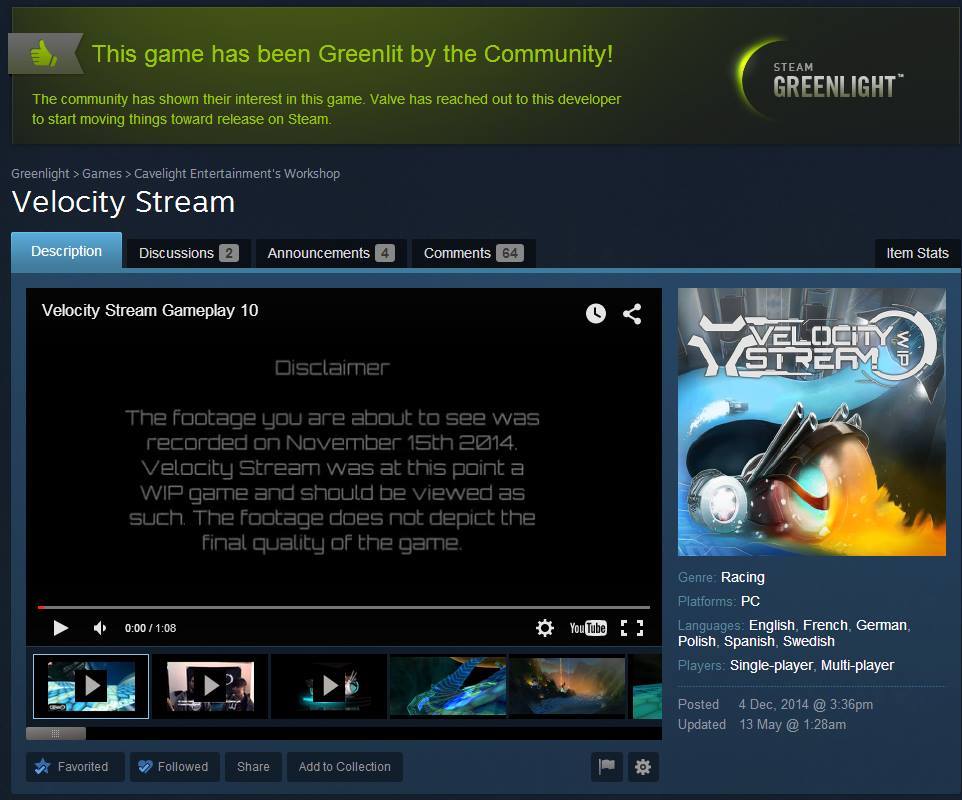 This couldn't have come sooner as the game is rapidly approaching release. Since our last update we've added an additional racer and a second level.
The asteroid field, is an open environment where up or down has little meaning. Rather than sticking to the ground to get boost, the Paver must now fly from asteroid to asteroid, putting extra demand on the players spatial thinking. The more we test the game and think of the unique mechanics, the more insane and interresting level designs we think of.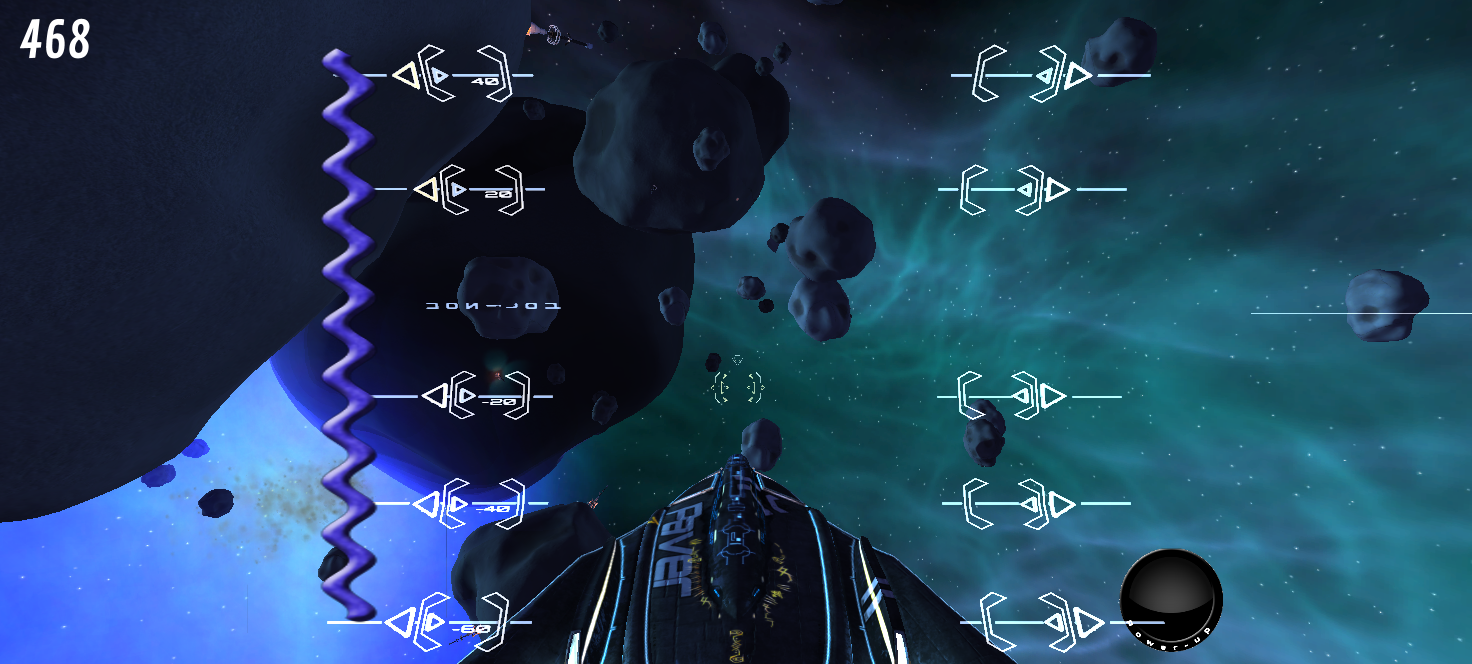 As with the first level, we felt that visual variety is important, so we've used multiple methods of giving the environment colors.
We would also like to remind you that our demo is available for download. It features the possibility to change the vehicles config to make them behave closer to your preference. We would appreciate it if you would send us your configs. If we like it, it may end up in the final game.