We designed Velga carefully, but in a hurry. We forgot about her shield, for example.
Now we want to show you steps to design a character.
First step - pose. Choose how the character should stand, whether she is holding something in her hands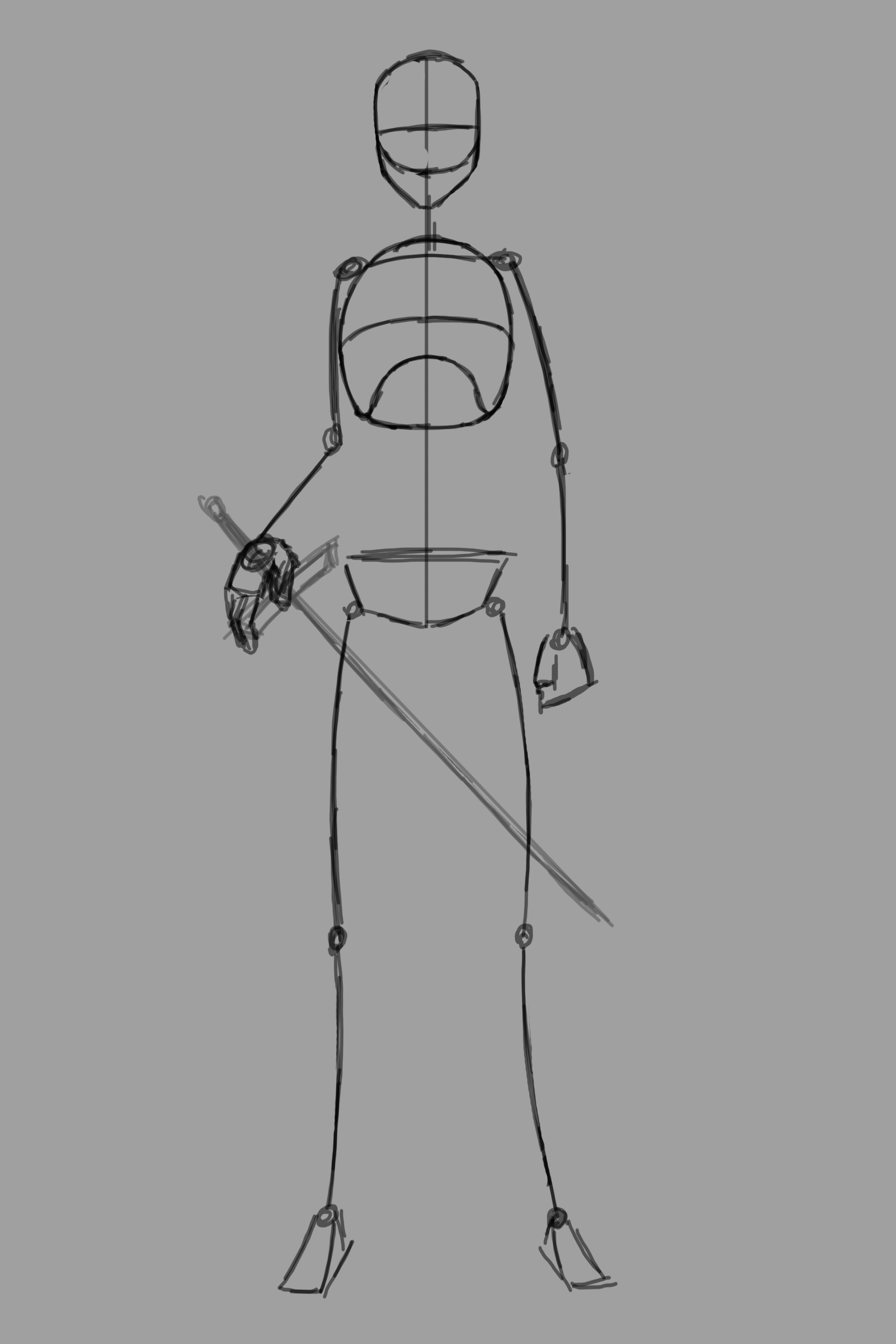 Second step - face. Which one do you like more?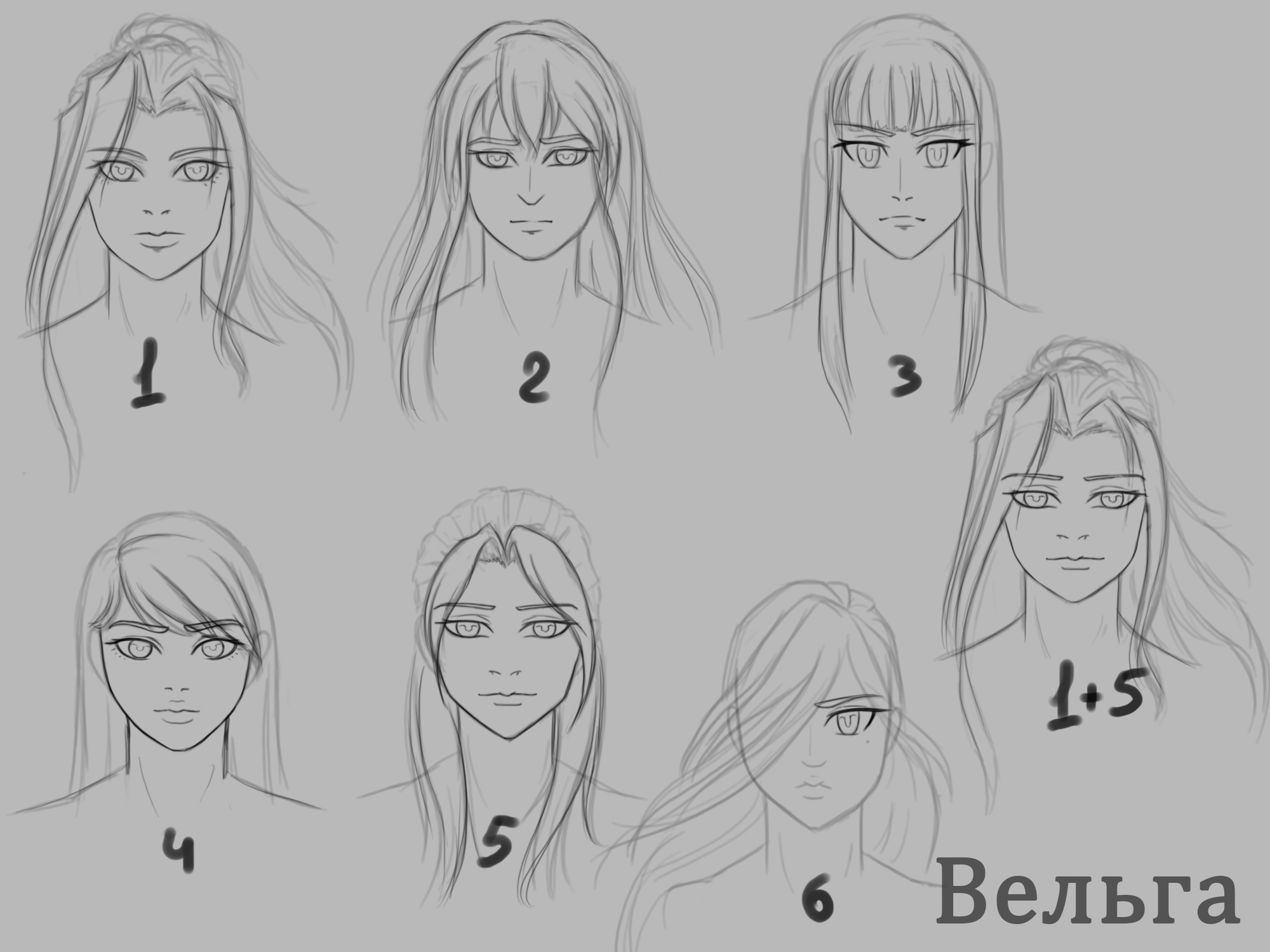 Third step - details. As I told, we forgot about the shield:)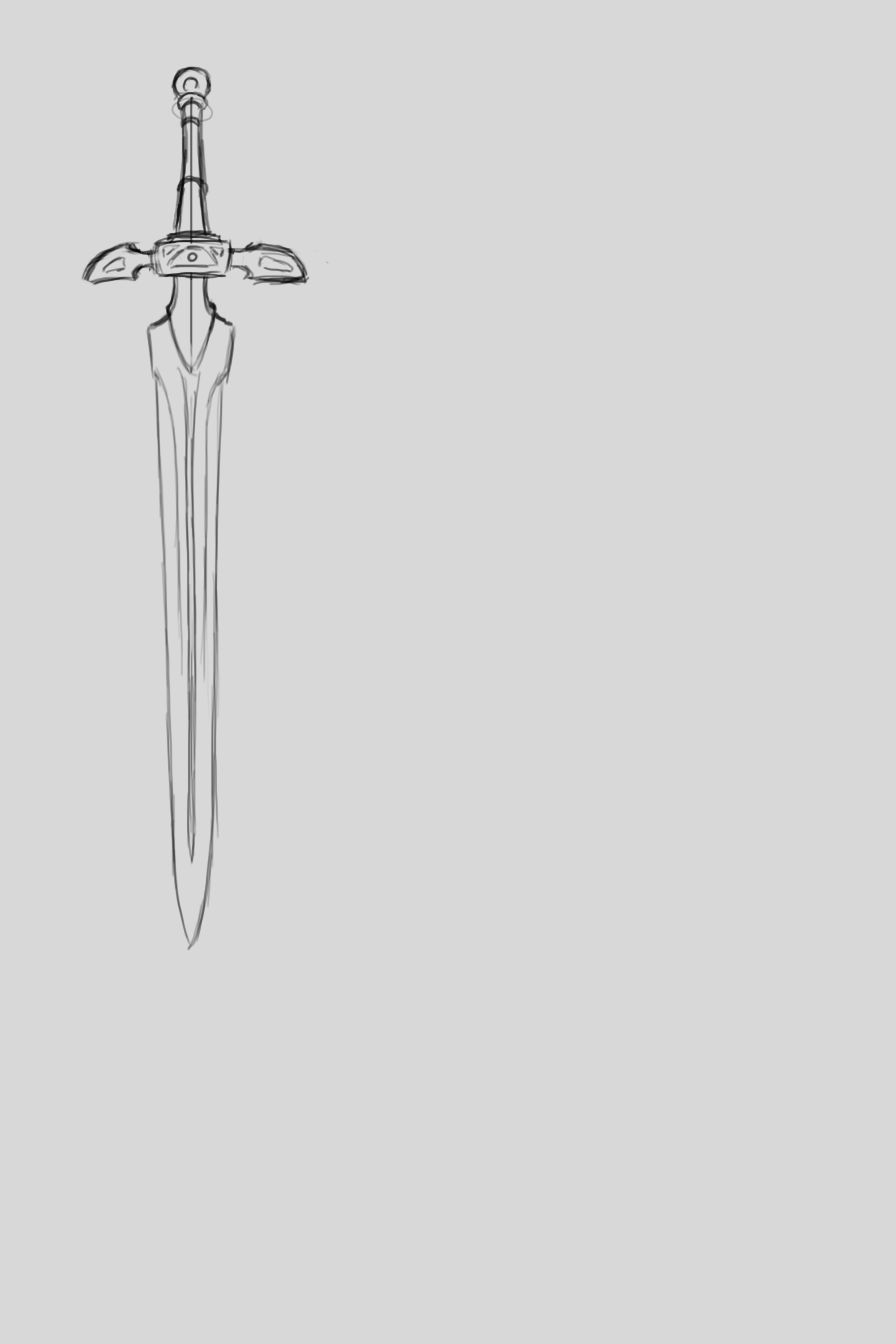 Fourth step. We call it flesh. It's when your character gets some flesh on bones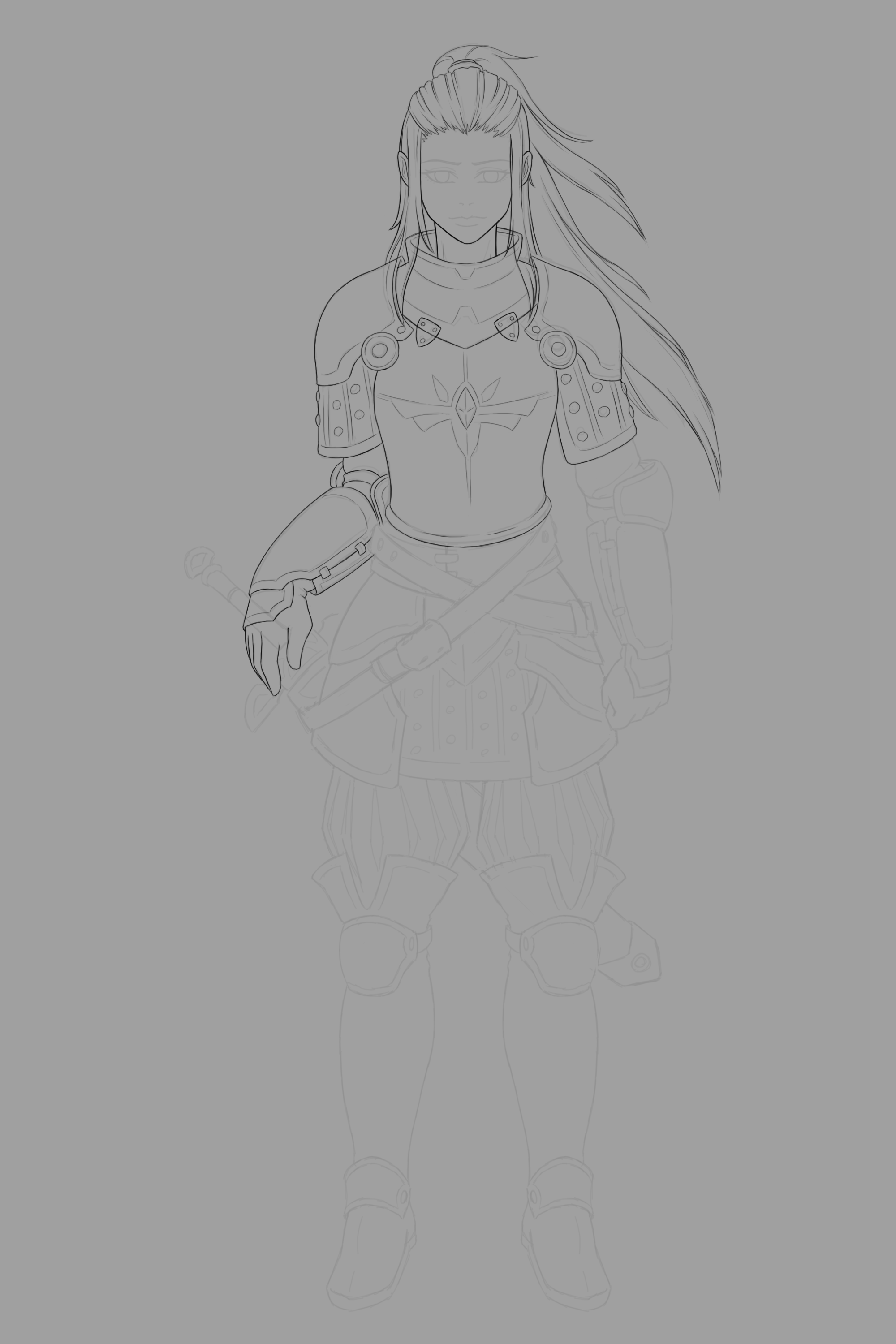 And then color her.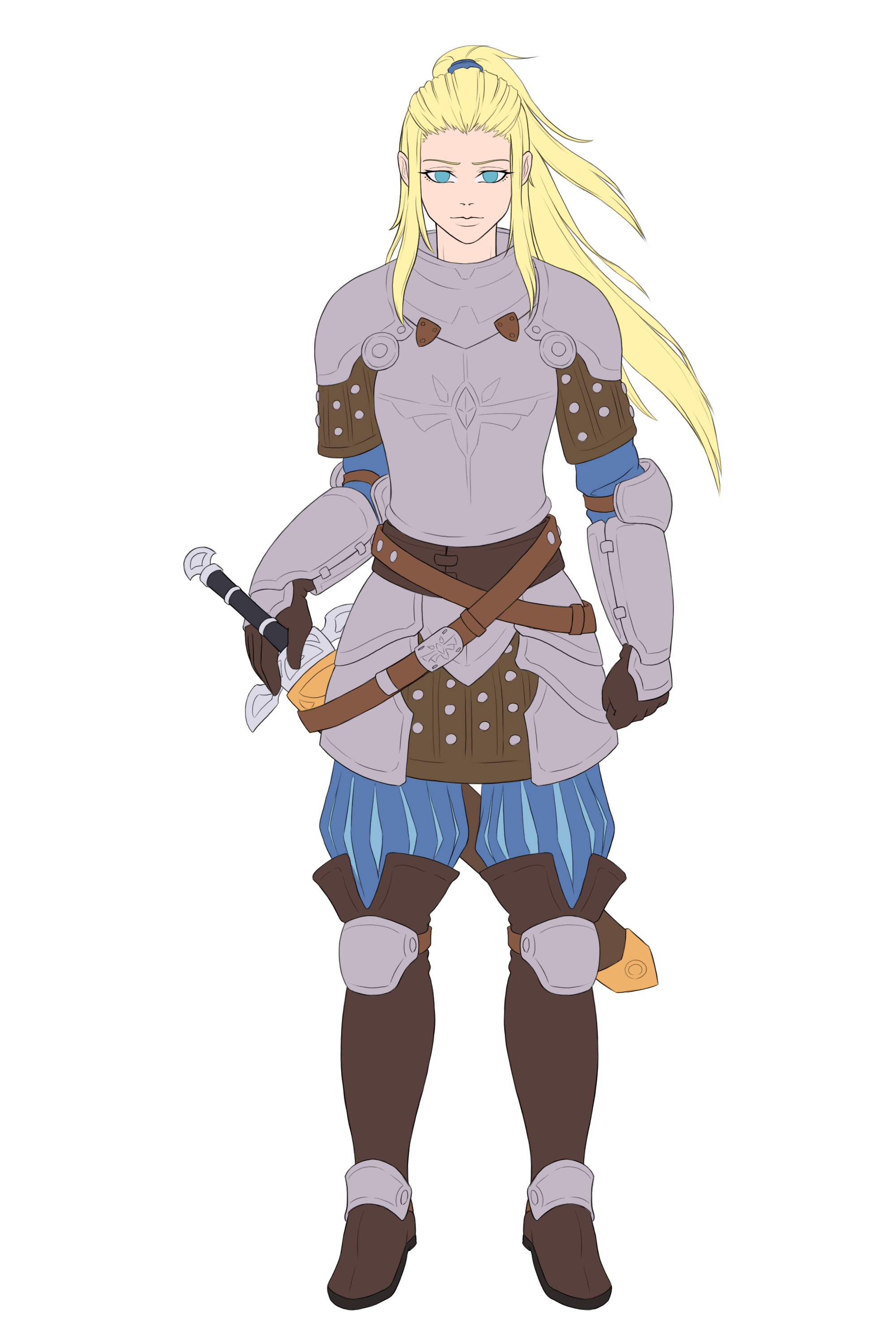 Some rendering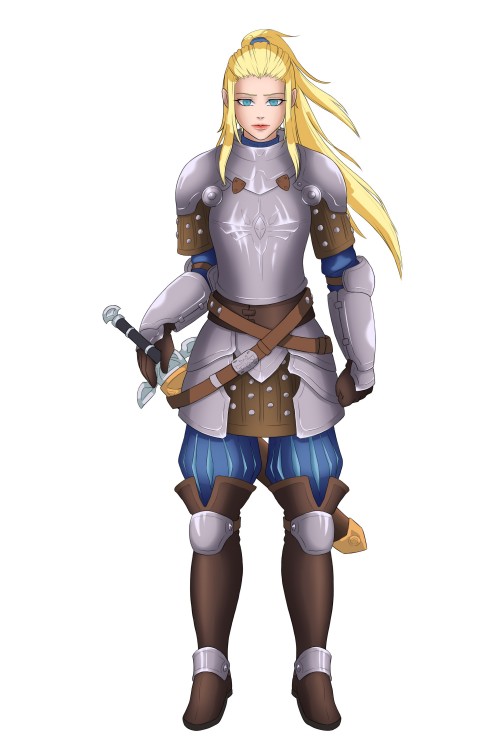 And the result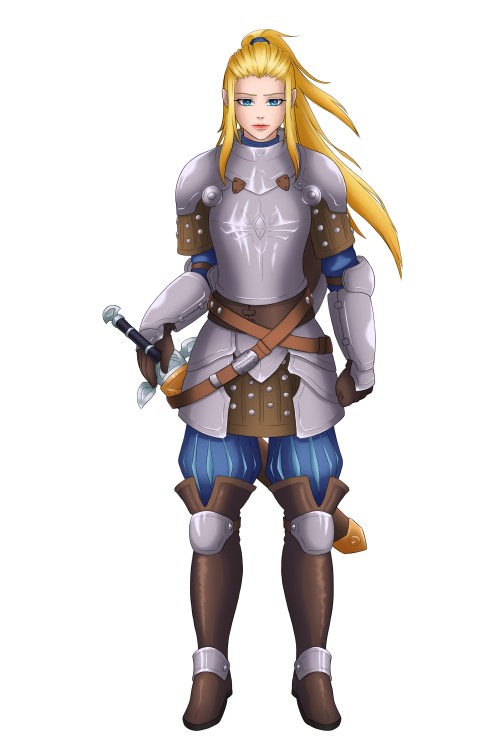 Oops. After that we had to draw a shield. Don't be like that, be attentive to details.