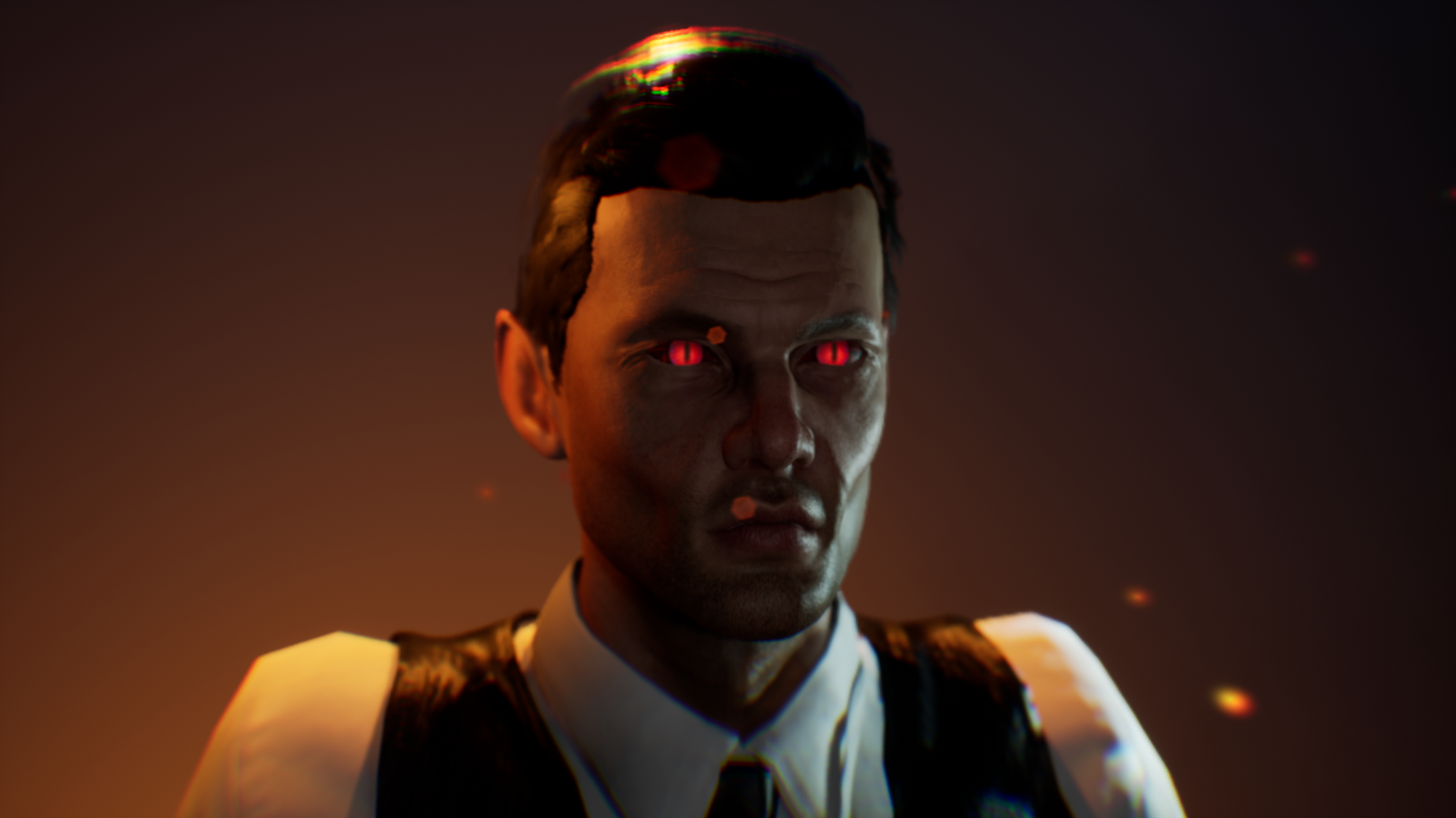 Our vlog alone has caused quite a stir and that's a great thing because we, Sketchy Realms, have strongly made it a point to be geared towards community input. To us, our community has really become a big part in moving forward this year. After our 1st-vlog entry; our discord and social media created major waves of activity. We've made new connections and also reacquainted with old friends. Words can't explain our feeling towards receiving all this loyalty from our following, we simply can't thank you enough.
Sketchy Realms has been working around the clock towards preparations of our upcoming release in the months ahead. Since 2016, we witnessed our project become a well-oiled machine of a team. Over the years games have changed and dulled out for us old school gamers. A lot of gamers, especially FPS gamers have truly missed the nostalgic feel of past classic title games. Vampire Slayer: New Blood hopes to modernize and reintroduce that classic game-play back into the old and new generation to come. With many milestones ahead of us, our team hands have been graciously full focusing on special updates to come including; final touches to our games core base, experimenting with our latest endeavor: motion capture and introducing our new department the VSNB Creative team.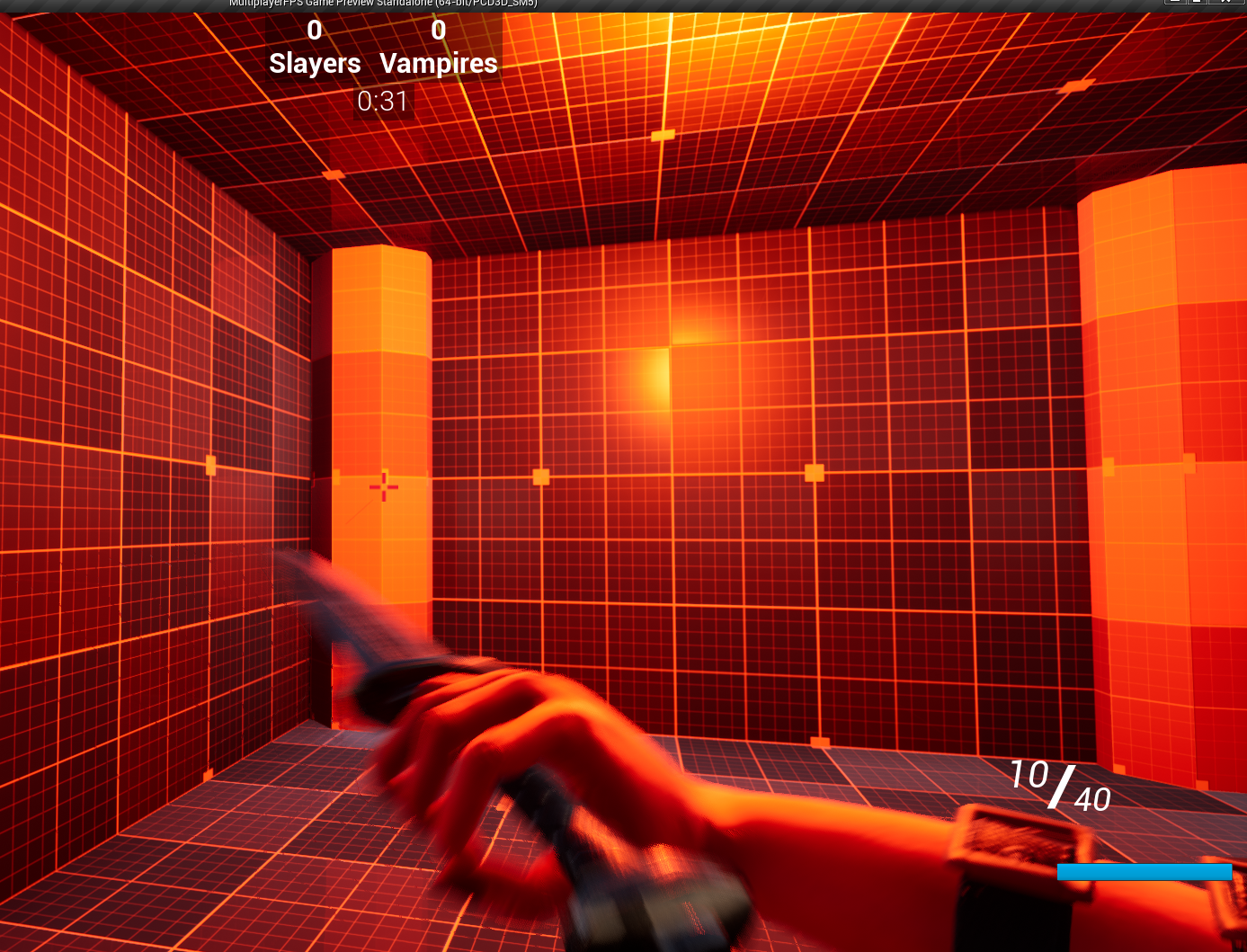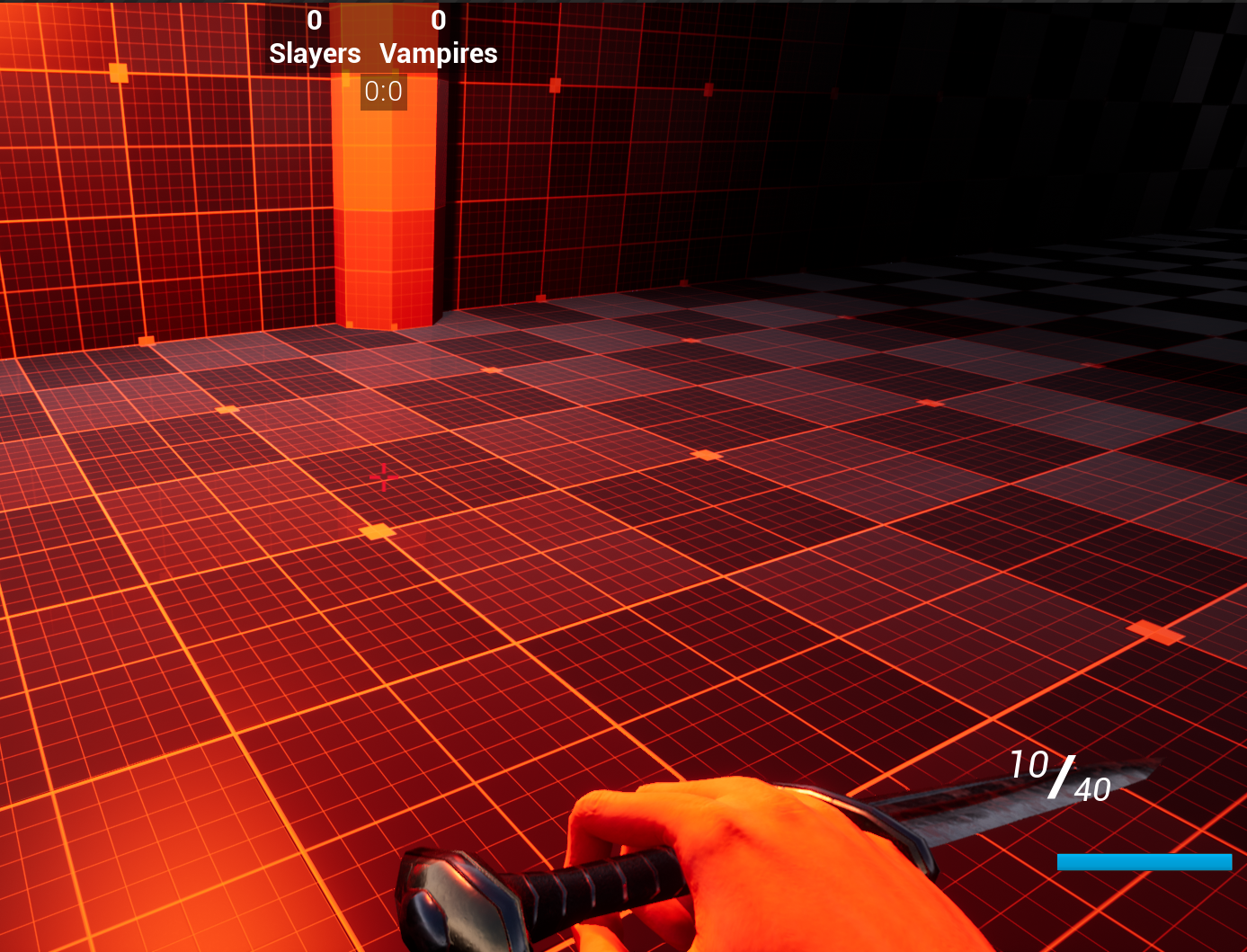 Vampire Slayer: New Blood hopes to become the latest craze into the multiplayer gaming world. We want our players to immerse themselves into a dark yet exciting world of waged factions. Players can choose to play as a vampire or a slayer. Depending on what faction is chosen, each character will have its own special weapons and supernatural powers. We want our players to feel connected to our characters, so we gave them not just versatility in combat but also unique personalities.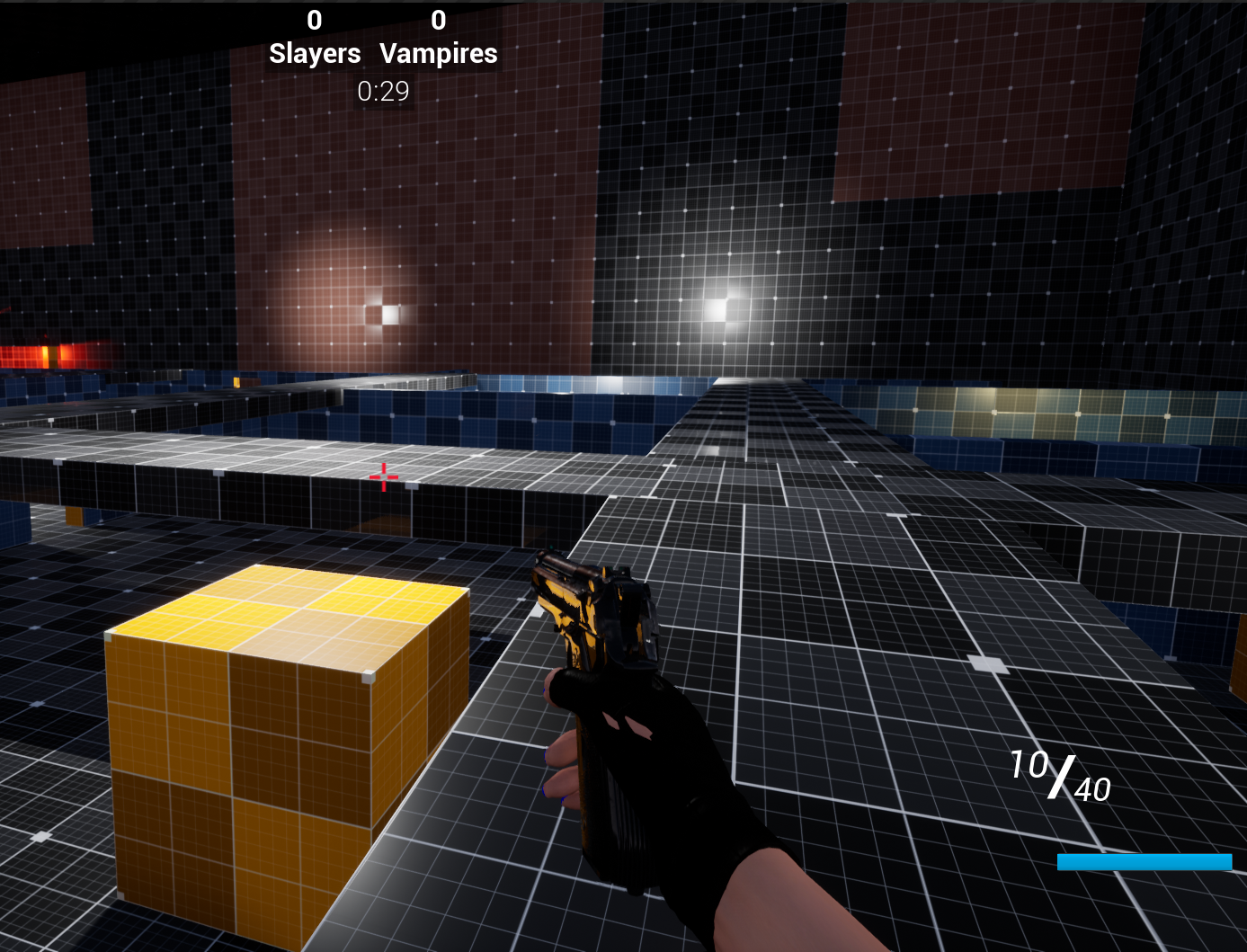 Compared to the other shooters, we've effortlessly implemented unique features into our game. Instead of just running through the maps shooting each other, we've added not just guns, but ranged weapons and melee as well. As an added extra we wanted to make our characters stand out. Our gameplay depicts special leaping mechanics used by vampires during combat or navigation through the map. Vampires can use either the element of surprise by lurking in the shadows through the dark corners of our maps. Hunt through rooftops and lunge down towards the humans.These leap mechanics can also help them escape danger if an attack has been backfired. The leaping mechanics support and strategize against deflecting gunshots from slayers or escaping them. If you were to play as a Slayer, it may feel like the odds are against you but when you roam with your team you realize what strength in numbers truly feel. Vampires may be quick and strong but they are no match against the fire power and stuns of slayers.
With all that gameplay in mind, our programmer has been working diligently on the structure base of our game. Formulating different approaches on debugging unwarranted faults and making sure tests are run for any lag issues. He's been making sure to apply fixes on all glitches in order for the game to run without any future hiccups. Backtracking, test pushing and pulling for consistency, OneSilverLeaf has been on top of everything programming. Tirelessly his hands have been full with data logging, reworking lobby to match in accurate set timelines throughout each initial match. Running into complications through the Unreal network, he continues to work his way around restrictions. Although there may be restrictions on lag it all solely depends on the connection of the players in order to avoid the network issues.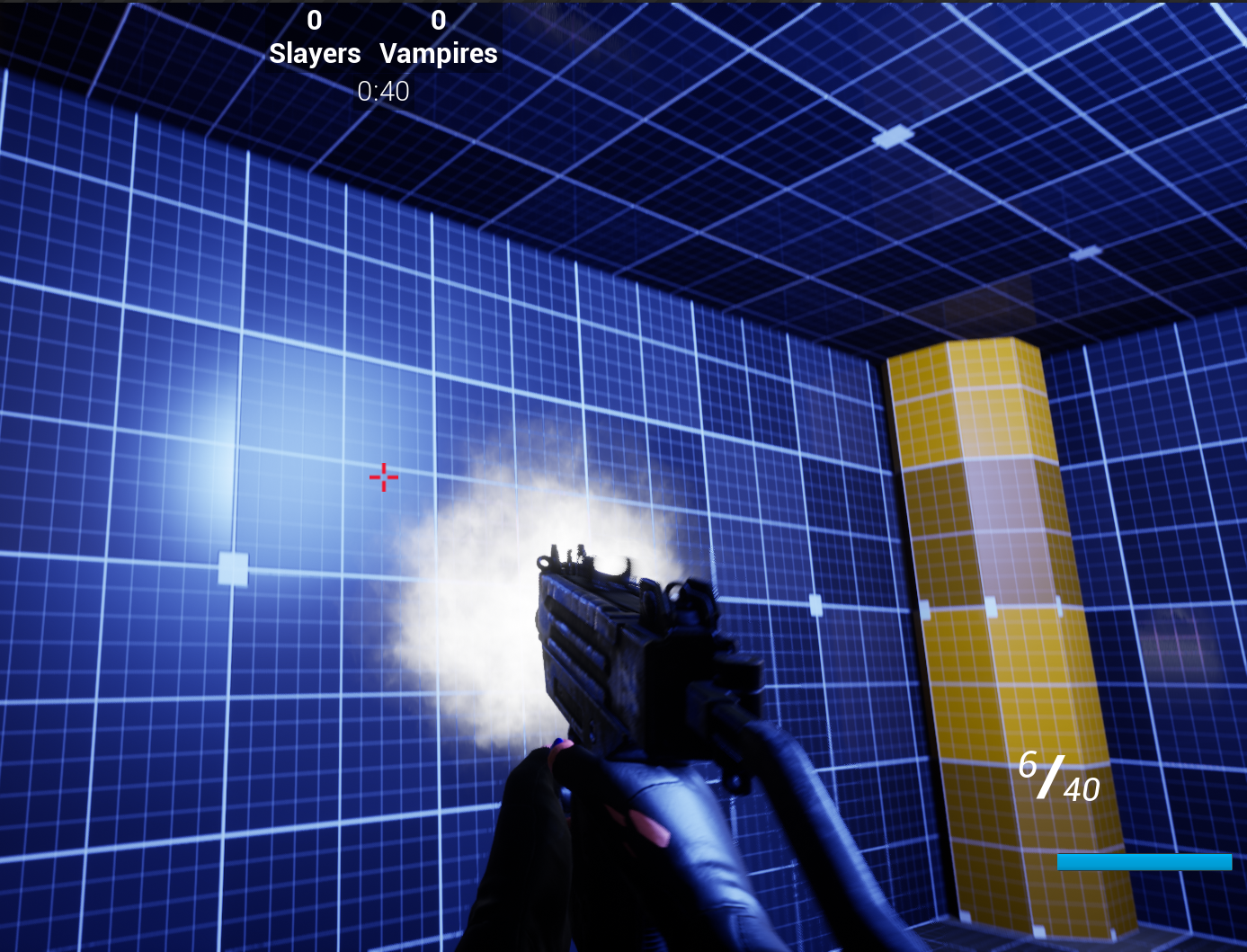 After using iClone 7 and plugins trails we've noticed a powerful impact of a difference within creating public releases, game animations and more. Due to being indie and limited with funding, we've been literally setting up a very low-budget mocap set in our own garage. With the Curve Editor plugin, we utilized and greatly improved our mocap dramatically! The 3Dxchange also made importing and exploiting to UE4 back and forth very easily especially when it's compatible with the UE4 mannequin. When we first started with all these softwares above, we tested mocap expression using a single iPhone alone. These simple experiments with mocap caused our community to become speechless. Adding personalities to each character it made the team aspire to implement more motion capture animations into our game. We've even invested in more cameras and equipment in order to improve our motion capture more accurately. Everyday we find new and exciting ways to curate our game with all the benefits of reallusion.
These are the few samples we've used during our testing sessions:
Cleaned up animations:
Truth is we've been learning everything as we have been progressing through this project. Nearly finishing and without professional guidance our team still consistently stays rooted into the foundation of this game. We have a lot of milestones to cover and to look forward to, especially the marketing of our game. After all these years our prime focus has always been in the concept and developmental process of the game. Our game needed more than just edgy gameplay and concepts, we felt our communities' requests finally needed to be met. In 2020, our team finally decided it's time to open up a new department in order for the community to thrive off on. The VS Creative was created to cover all the requests, and gray-areas that have been missing into Vampire Slayer: New Blood.
The creative team is a group consisting of writers, editors, marketers, storytellers and artists. With all these new additions, we've been gathering a very loyal audience who truly want to see our game succeed. We've been heavily strategizing our marketing in order to further push our future endeavors. Our content alone have been making waves in various indie game coverage sites. We see there is a major open market for a multiplayer vampire action game that hasn't been touched in years. We are truly devoted towards releasing this game as soon as possible, but we really need it first to become more efficient and build VSNB Beta-ready. We feel with a little support, we can continue to miraculously expand the quality of our game into something real.
We appreciate all contributions, big or small gestures. If you have the technical or creative talents, don't be a stranger, come join us. Together we can bring a vampire craze back into the FPS gaming world. If you truly like what you guys see and are hearing so far about us. This is the time to make contributions, our patreon is up and ready to heed you're support in making this dream come to life!
New 1st Cinematic & Vlog#2 coming soon...