The latest main branch update for SteamVR has added a new rendering feature for HTC Vive headsets called asynchronous reprojection. This rendering technique is similar to Oculus' own asynchronous spacewarp for the Rift headset, in that both are designed to lower their respective VR headsets' hardware requirements with some fancy trickery.
They do this by essentially predicting and rendering "fake" frames in between real ones, based on the next predicted position of the VR wearer's headset and perspective. This reduces the amount of strain on the hardware without actually reducing the game's frames-per-second, which would otherwise lead to motion sickness.

Valve's technique, asynchronous reprojection, has been available via the SteamVR beta branch since late October – a branch which must be opted into, and results in less stability due to the experimental features. Now, that technique has been released for all, and should reduce the minimum hardware requirements needed to run SteamVR.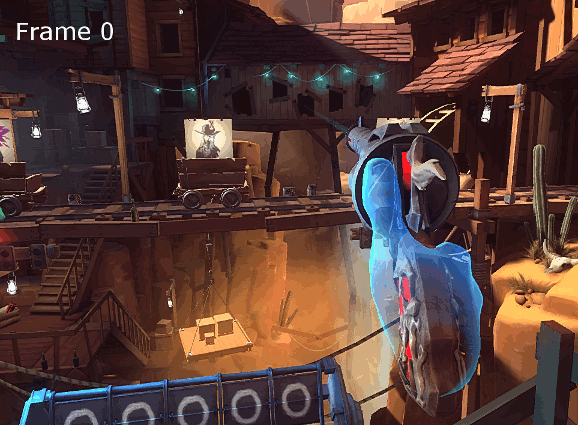 Valve has not specified exactly what those new minimum hardware requirements may be, though Oculus is confident that its own asynchronous spacewarp technique will reduce the Rift's minimum spec to that of a US$500 PC – a significantly cheaper system than what the Rift required at launch. We'll need to wait and see what kind of improvements the multitude of SteamVR users are reporting with asynchronous reprojection enabled on their own systems.