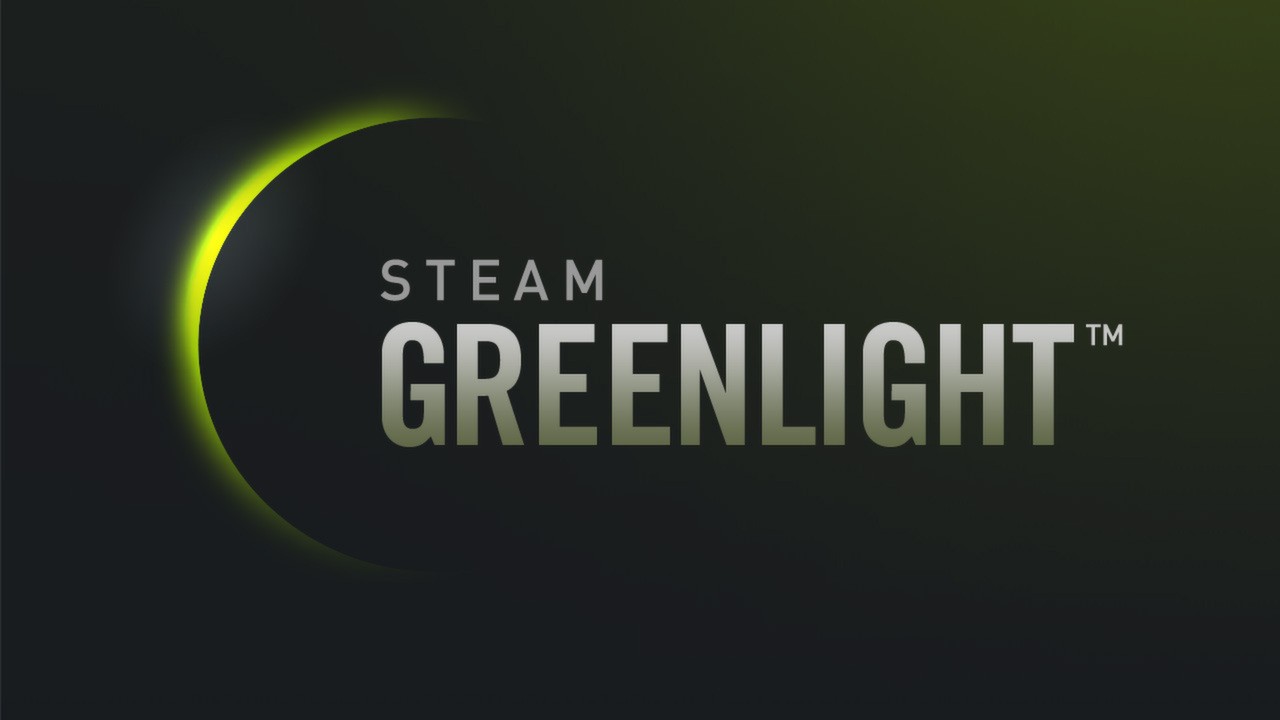 [UPDATE] June 7 2017: Valve has shut down Steam Greenlight. Go here for the full story.

[UPDATE] June 5 2017: Valve has announced how much it will cost developers to submit a game to Steam Direct. The fee comes in at a relatively low US$100, considering options of up to $5,000 were being considered. Valve says "Aiming for the low publishing fee gives every game developer a chance to get their game in front of players" and that additional work to the Steam Store's algorithms and presentation will help worthwhile games get more visibility.
The original story continues below.
Over on the official Steam blog, Valve announced a major change that it would be making to the digital distribution platform. After long-promising to overhaul the Steam Greenlight process, in which the community votes on which games should make it onto the Steam platform proper, Valve has announced a straight up replacement for the system called Steam Direct.
Previously, with Steam Greenlight, indie developers would pay a small fee to have their game appear on the Steam Greenlight system. Players would then vote for games which they wanted to see appear on the Steam store. Valve would regularly take the top-voted Greenlight games and then actually greenlight them, giving them access to the Steam backend so those developers could get their store pages up.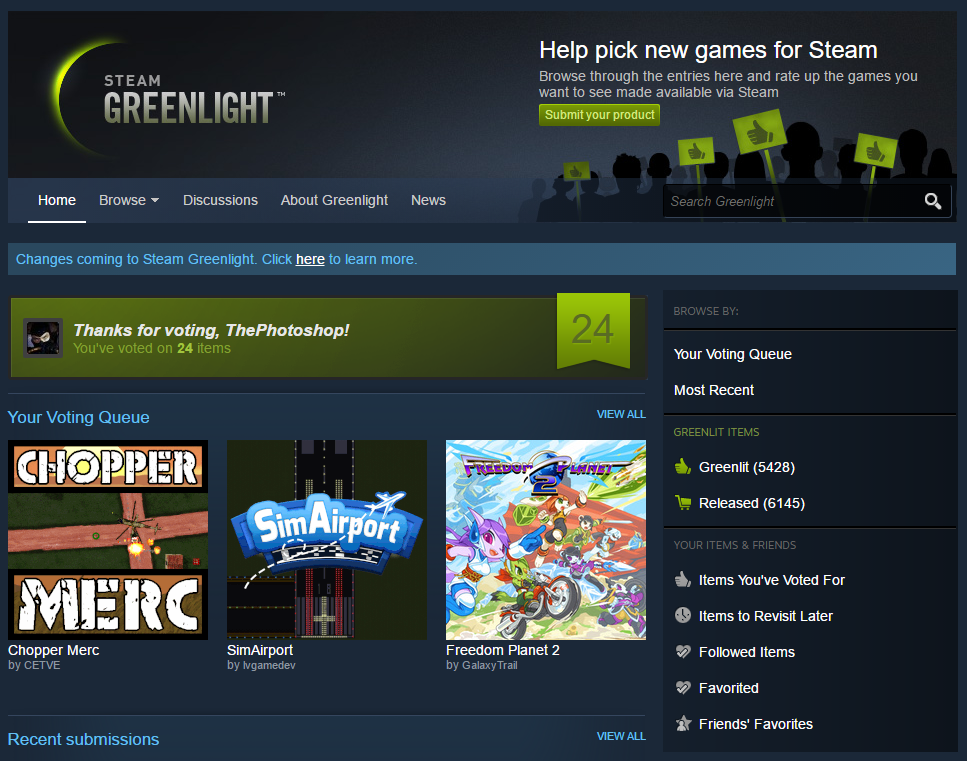 Issues arose when the act of curation that Greenlight seemed intended to create gave way to mass greenlighting of games which many felt were sub-par, shovelware, or quick-fire "asset flips". As a result, the Steam store became inundated with games that were not of a certain bar of quality. Valve's intention has always been to essentially greenlight as much as possible, and create stronger discovery and filtering tools within the store itself. But that system has not yet reached a point where poor titles do not still overtake the new release list. Still, Valve has analysed the improvements that the store's latest Discovery update has created, here.
Greenlight's replacement, Steam Direct, is set to release sometime in the next month or two. It will require new developers to submit a number of digital forms to Valve, including company and tax documentation. It then bypasses the community voting system, and instead will require developers to pay a fee for each new game submission.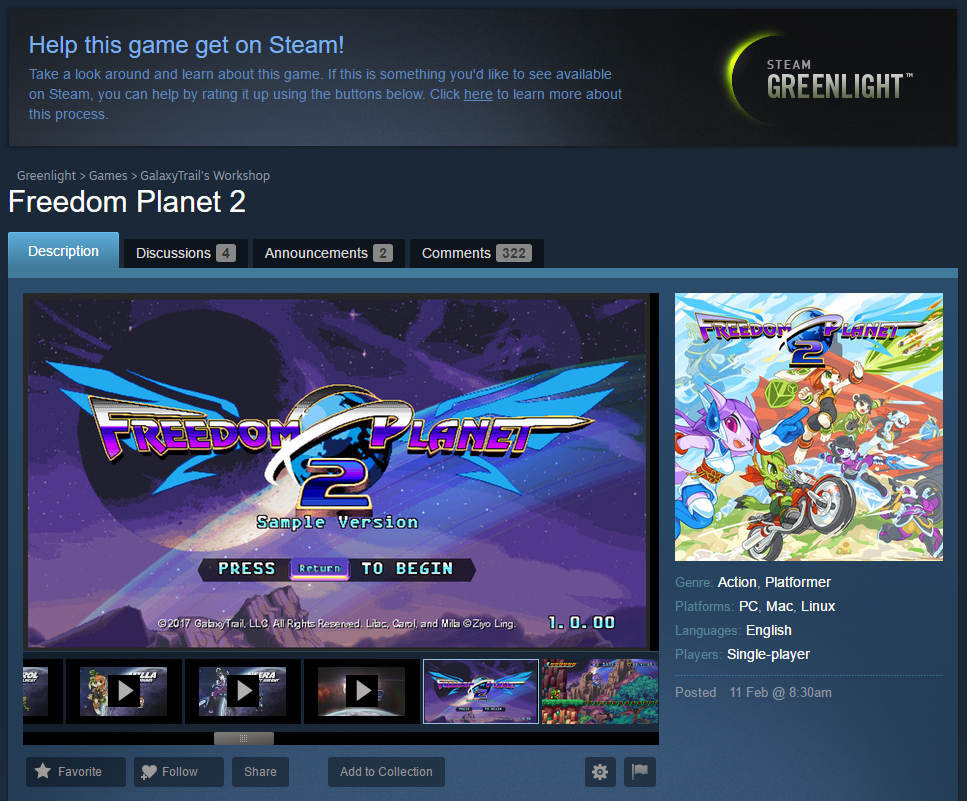 The nature of the fee is still being debated internally at Valve. The idea is to discourage submissions of poor quality games by making it too expensive, but not expensive enough that quality games from smaller developers don't have a chance of making it onto the store. Valve states:
"We talked to several developers and studios about an appropriate fee, and they gave us a range of responses from as low as $100 to as high as $5,000. There are pros and cons at either end of the spectrum, so we'd like to gather more feedback before settling on a number."
This fee is currently the biggest point of contention amongst indie developers. However, most agree that the old Greenlight system had its own problems, and that a direct-access model is an improvement over a vague and opaque voting system. We'll keep updated with Steam Direct's developments as Valve irons out the exact process and cost for Steam store submissions.