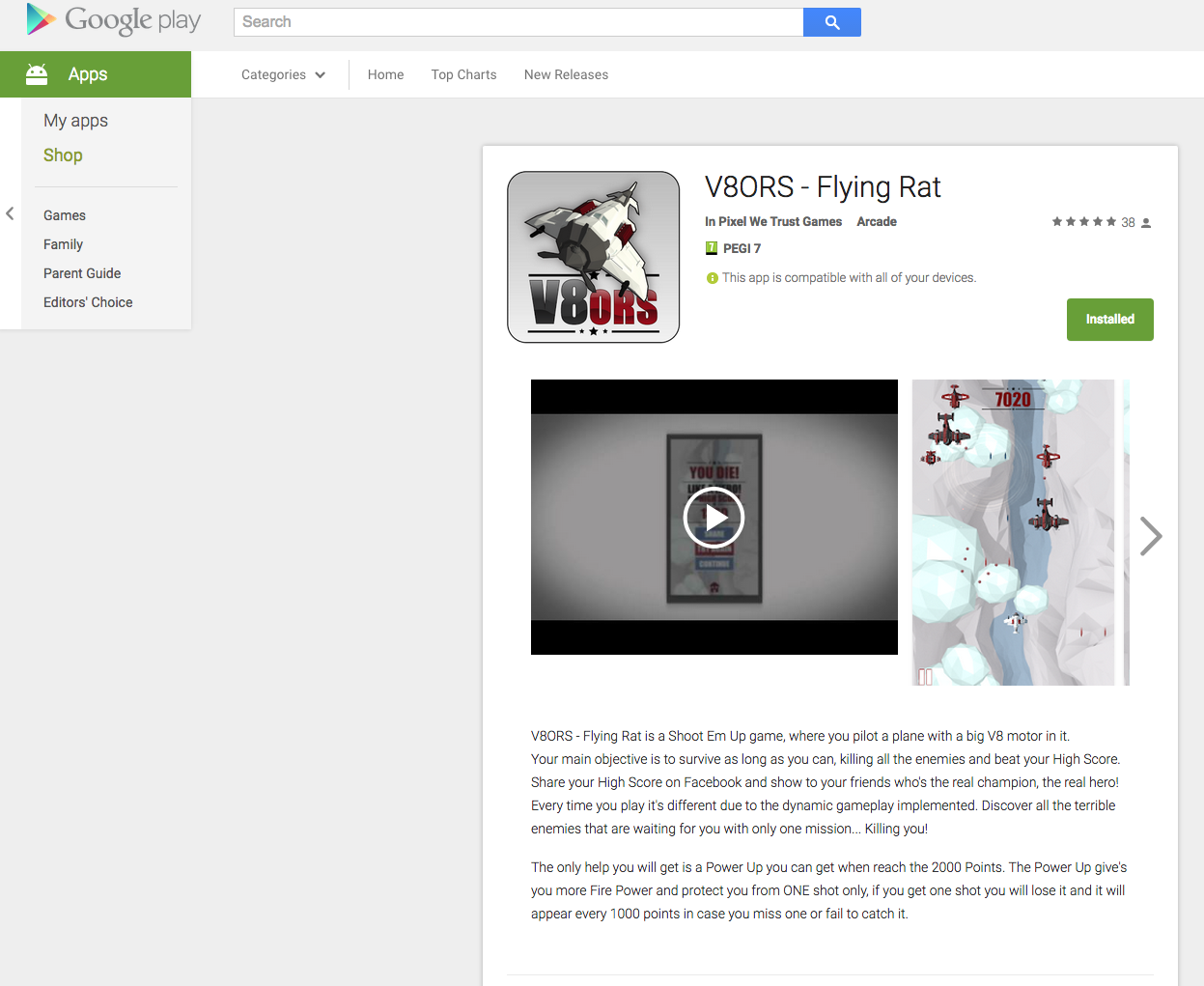 YES, we've made it, now is time to promote it, but that's another battle.
V8ORS-Flying Rat is at the Google Play since last month. The IOS version we are aiming to be released at the end of September.
We hope the game had as many downloads as possible for us to continue the sequel that we have in mind. Some improves as been made since the release, we had to turn more "friendly" to avoid the frustration feeling that the players were complaining, it's a non stop project always trying to improve, finding and resolving the bugs and the gameplay.
It's a simple game, endless Shoot'Em up with lot's of airplanes powered with huge V8's. A dream for a lot of people, we hope. The story concept can be said with a few words, "The World War has begun. . . .Against YOU!!!" your main goal is to SURVIVE, beat your HighScore and your friends HighScore, by sharing it to Facebook. You don't have to make quests or wait for upgrade to complete, it's like the good old days that what matters is the HighScore, been and staying in the HighScore list.
Hope you like the game and spent good time playing it!!
Heres the link of the Google Play:
Play.google.com