Hello!
The newest alpha build of the game (3.0a) is now live! Play it online at www.catlateraldamage.com or download a standalone version and let me know what you think. There are new paw controls, toon shader changes, and other fixes in this build. I've created a Google form for feedback, which you can fill out here. Here's what's new in this build: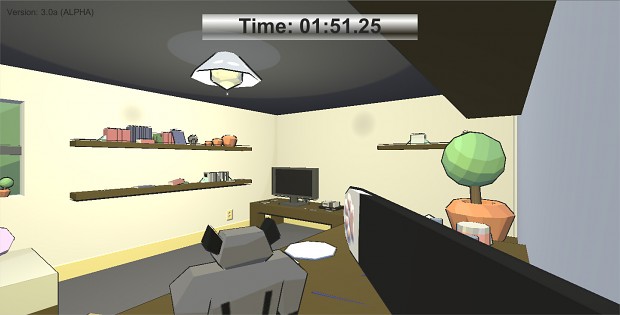 v3.0a Changelog
---
+ Added another horizontal swipe
+ Created a bump-mapped, lighted, outlined, toon shader from existing default shaders
+ Added new GUI, added new logo to new GUI
+ Created Windows, OS X, and Linux builds (future releases will have these as well)
* Reworked everything into a new Unity project rather than using the original 7DFPS one
* Fixed player jump; pressing the button does a short jump, holding it does a higher jump
* Fixed player sticking to walls
* Tweaked some paw and object collisions
* Tweaked the toon shader ramp
* Updated paw model
* Updated paw texture to be tuxedo instead of white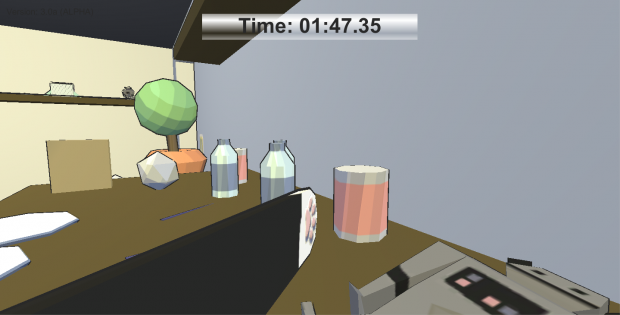 I'll be polishing this build a little bit in the coming week with the goal of submitting it to the PAX East 2014 Indie MEGABOOTH, so stay tuned!
-Chris